Mark Haselkorn
Autumn 2019
Incorporating happiness into complex systems design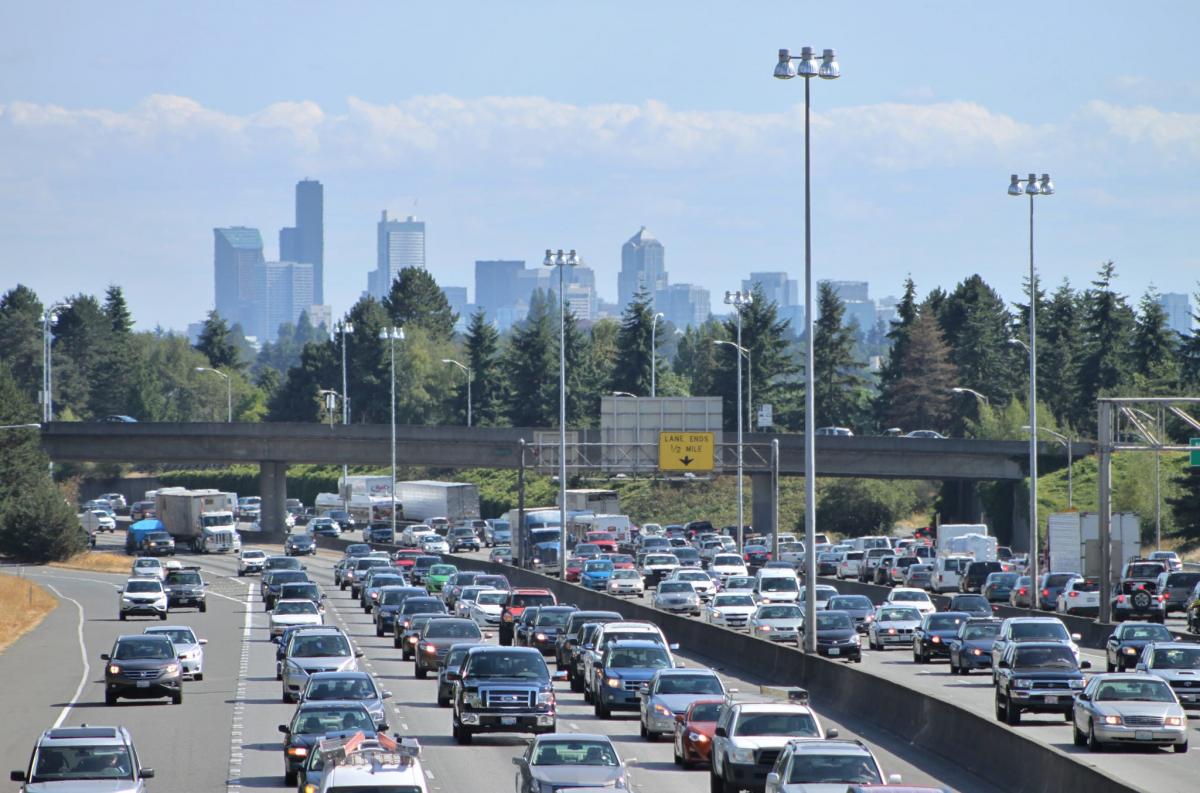 Weekly Expectations: 2 hour meeting and 3-4 hours outside of class
Prerequisites: Preference will be given to graduate students.
Credits: Minimum of 2 credits
Meeting Time: TBD based on group availability
Instructors: DRG will be facilitated by David Watson of Pariveda Solutions with support from Mark Haselkorn and Sonia Savelli
The mission of HCDE is to put people first by researching, designing and engineering interactions between humans and technology.  But what is "happiness" and how can you incorporate happiness into that mix?  The purpose of this DRG is to consider how to design happiness into complex systems.
We will use an active case to advance our consideration. Since March 2017, we have been working with agencies responsible for the Seattle freeway corridor to develop new capabilities to support collaborative regional management of complex traffic incidents and other challenges to maintaining regional mobility.  The current solution is a complex, cloud-based environment for collaborative management of regional mobility.  While the agencies agree upon the overall common goal, there are numerous differences of jurisdiction, process, technology, and culture that impacts individuals' happiness while developing and ultimately using this solution.
This DRG will build out an initial framework for how individuals derive happiness from their interactions with complex systems.  DRG members will have the opportunity to:
Engage with regional transportation stakeholders to understand how to blend happiness with the resolution of negative impacts of major incidents on the Seattle I-5 corridor.
Research what makes users happy using complex solutions like Facebook, Amazon.com, Google, YouTube, etc.
Explore various perspectives of happiness and how they might apply to individuals across different generations, roles, levels of experience, etc.
Work with and learn from a local provider (Pariveda Solutions) of complex solutions supporting companies like T-Mobile, Expedia, Amazon, Gap, Venmo and more.
Further Reading
Beyond Incident Response: Mitigating Impacts of Major Traffic Incidents in the Seattle I-5 Corridor
How to Apply
Space is limited. Please email Sonia Savelli (ssavelli@uw.edu) and Mark Haselkorn (markh@uw.edu) with the following information:
Confirmation that you meet the requirements listed above
Schedule availability
One or two paragraphs describing your motivation for joining this DRG
---