July 19, 2023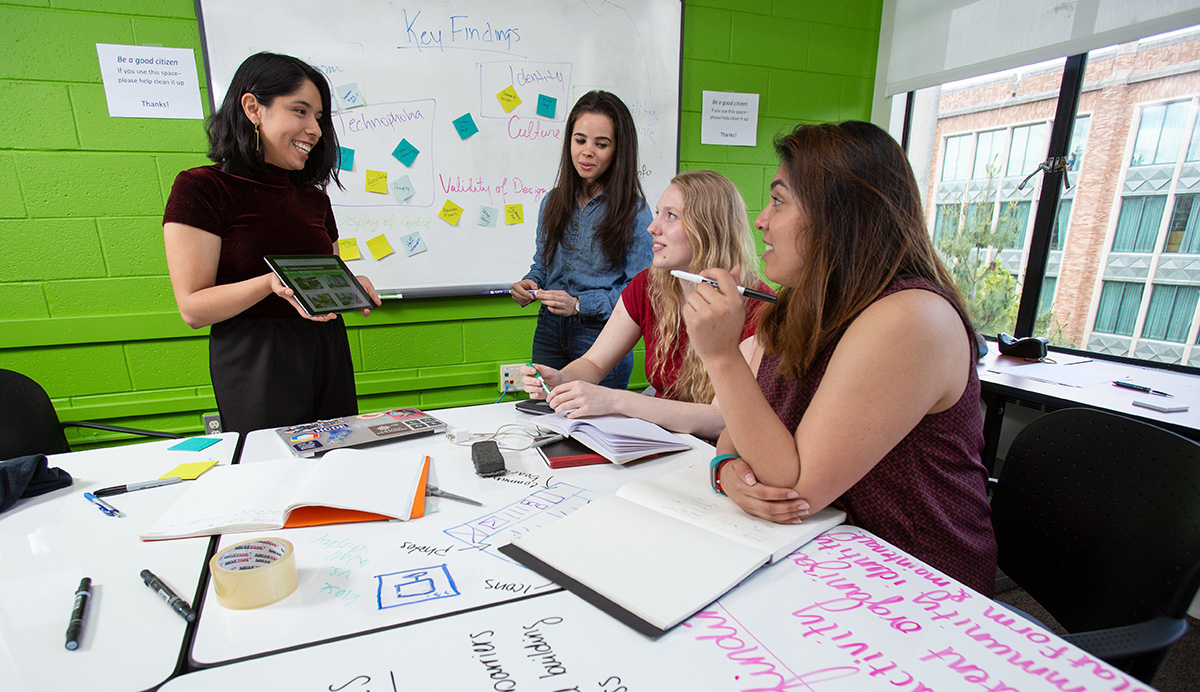 The University of Washington's Department of Human Centered Design & Engineering welcomes alumni and industry professionals to collaborate with current students this upcoming school year. Below find opportunities for individual engagement and company-level collaboration. 
INDIVIDUAL ENGAGEMENT
Guest lecture, present on a career panel, or review student portfolios 
One-time event, based on your schedule
HCDE welcomes in-person and virtual engagement from our industry and alumni community for classes and our professional development events. Tell us about yourself and your interests here »
Mentor a pod of students
January - May, 2024
Meet monthly with a group of HCDE students between January through May 2024. Discussion topics might include interviewing skills, portfolios, LinkedIn profiles, whiteboarding practice, navigating job descriptions, salaries and negotiation, networking techniques, UX titles, pivoting to UX from other industries, and other topics of interest to the specific pod. Sign up to mentor a pod here »
Review master's applications
Winter 2024, opportunity for HCDE alumni only
Applications for the HCDE master's program have increased significantly over the past three years, and we greatly appreciate HCDE master's alumni who can assist with the application review process. A volunteer training is provided in January 2024. Sign up as an application reviewer here »
COMPANY & ORGANIZATIONAL OPPORTUNITIES
Propose a usability study
January - March: submit a proposal by December 15, 2023
Does your organization have an interface that might benefit from a usability study? In winter quarter (January through March), first-year master's students conduct usability studies on client projects. Students present a usability report at the end of their course. View sample usability studies reports here, and submit a usability study proposal here »
Sponsor a capstone Project
January - June: submit a proposal by October 15, 2023
HCDE students rely on real-world design challenges to complete their HCDE learning experience. Last Spring, we had a record number of 51 capstone projects and as our program grows, so do the number of student teams who benefit from sponsorship. View last year's capstone projects, and propose a capstone project here »
Design for good projects
HCDE's new Community Partner Program encourages students to use their skills to improve our world. If you are involved with a non-profit that could benefit from collaborating with HCDE students, email HCDE's Outreach Manager Melissa Ewing at mewing3@uw.edu.
Questions?
If you are interested in any of the above opportunities, please send questions to HCDE's Outreach Manager Melissa Ewing at mewing3@uw.edu.
HCDE aims to provide great student experiences, and this would not be possible without the support of our alumni and industry partners.