HCDE Alumni BBQ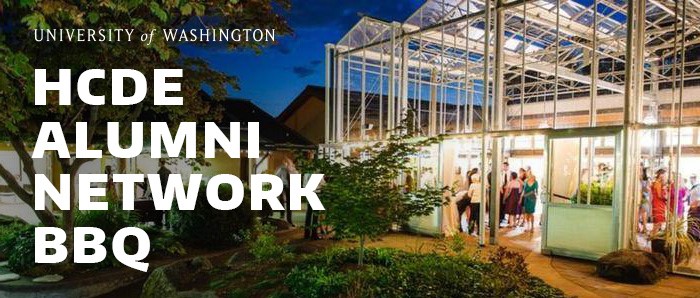 RSVP here  Invite alumni on facebook
Calling all HCDE alumni: Join us for our third-annual HCDE Alumni BBQ!
Reconnect with HCDE graduates, faculty, and staff while enjoying catered barbecue, a hosted bar, and the beauty of fall on the UW campus.
Significant others and families are welcome and encouraged to attend.
Space is limited, so please RSVP early for this free event.
Note: If you are in the Bay Area, we are heading your way in October 2018. Join the "HCDE Peeps of the Bay" Facebook Group to stay in touch.