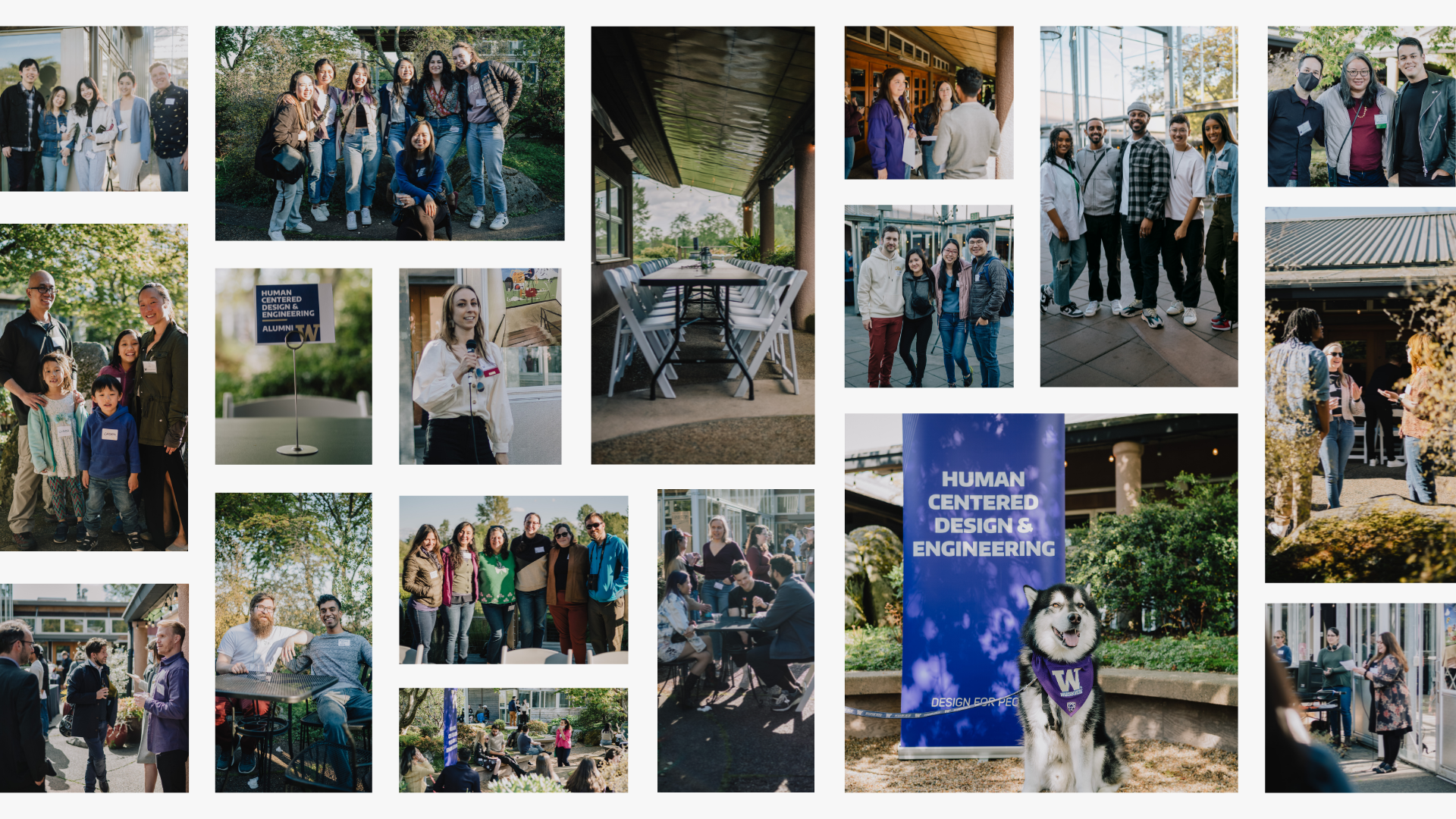 Photos from the 2022 HCDE Alumni BBQ by Akshay Rawat
2023 HCDE Alumni BBQ
Please join the Department of Human Centered Design & Engineering for our annual Alumni BBQ at the UW Center for Urban Horticulture on Friday, May 12, from 4-7 p.m. This is a wonderful opportunity to reconnect with old classmates, meet new friends, and learn about what's happening in HCDE.
We are especially excited to announce that Harry the Husky will be joining us for a photo op at 6 p.m. Don't miss the chance to snap a picture with our beloved mascot and show off your Husky pride.
Enjoy a delicious dinner of pulled chicken sandwiches, burgers, veggie burgers, and sides from Smoking Petes BBQ. Beer, wine, and non-alcoholic beverages will be served from our hosted bar. This event is a great way to stay connected to the HCDE community and to see how your contributions have helped shape the future of the department.
Please RSVP by Friday, April 28, so we can make sure we have enough food and drinks for everyone. We hope to see you there.
Please note this event is not open to current students.
Visiting from out of town?
The following Seattle hotels offer a UW alumni discount: