HCDE Master's Capstone Showcase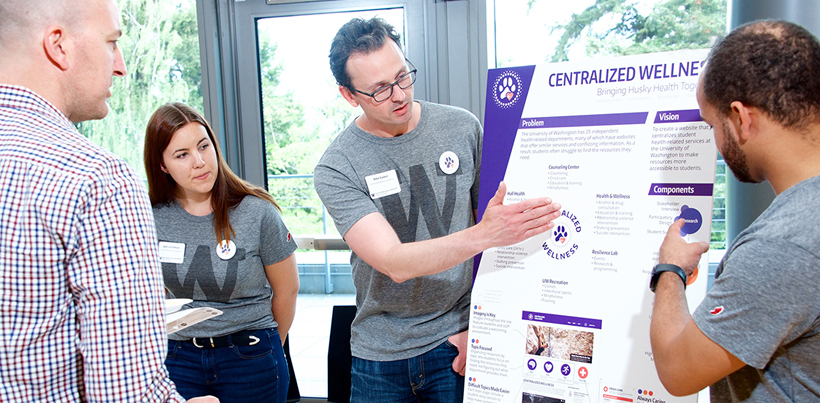 2019 Master's Capstone Showcase
March 15, 2019
4:30–6:30 p.m.
University of Washington HUB 250
This open house event is open to the community. Light refreshments will be provided.
Students in the Human Centered Design & Engineering Master's program spend two academic quarters on a research and design project that integrates the knowledge and skills acquired during the program. Within small teams, students investigate and define a design problem and craft and execute innovative solutions.
The end-of-quarter Capstone Showcase features poster presentation and interactive demonstrations of student projects. All are welcome to join HCDE Master's students as they present their final projects to the community.