Graduation Celebration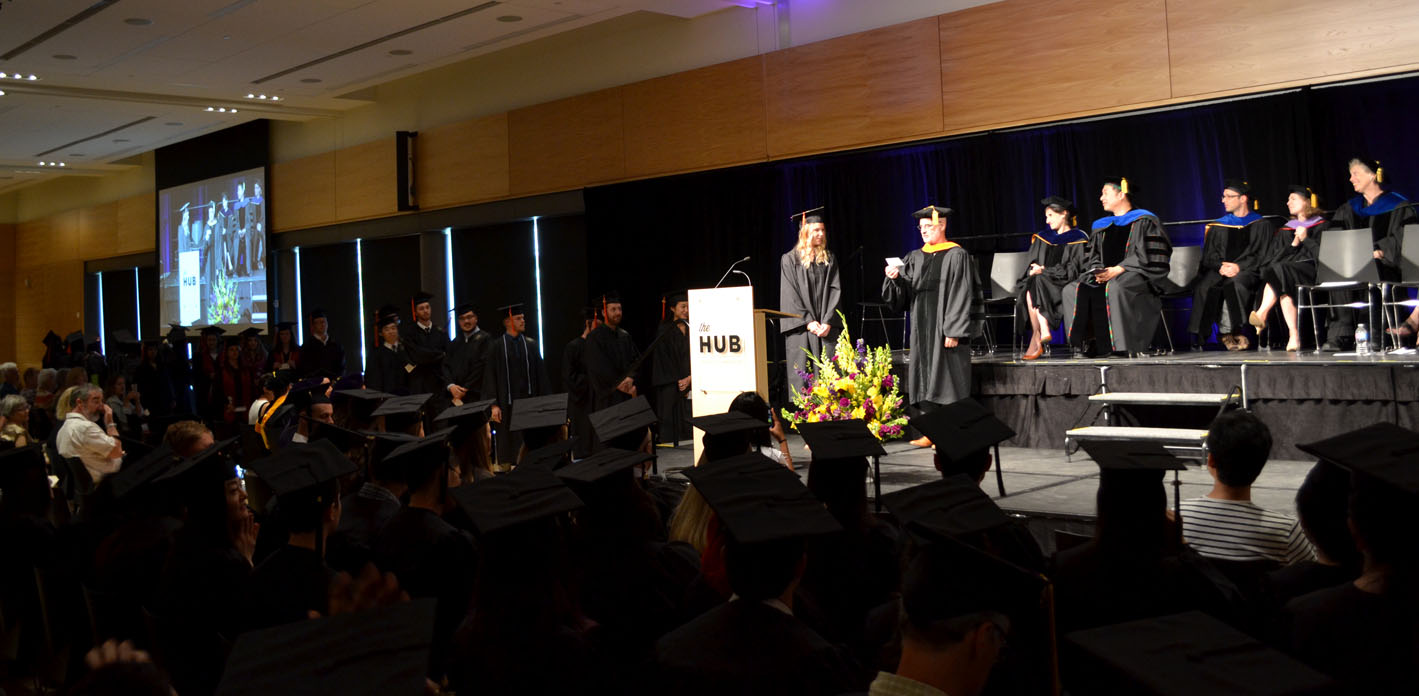 The department of Human Centered Design & Engineering annually holds a ceremony to celebrate graduates from across our academic programs and recognize select students with awards for academic excellence, leadership, and innovation.
2017 Graduation Ceremony
Friday, June 9, 2017
10 a.m. - noon 
Husky Union Building (HUB) Ballroom
UW Seattle Campus
Students planning on participating in the HCDE Graduation and Awards Ceremony must complete this survey no later than Friday, May 26. Cap and gown is highly encouraged, but not required. Regalia may be purchased through the University, here. 
Agenda
10 a.m.
Arrival of graduates, families, friends, HCDE faculty and staff
10:30 a.m.
Welcome remarks by David McDonald, HCDE Chair
Commencement Address by Jerrod Larson (MS 2003, PhD 2010), UX Manager, Qualtrics
Recognition of graduates and presentation of awards
11:30 a.m.
Reception
See also