Graduation Celebration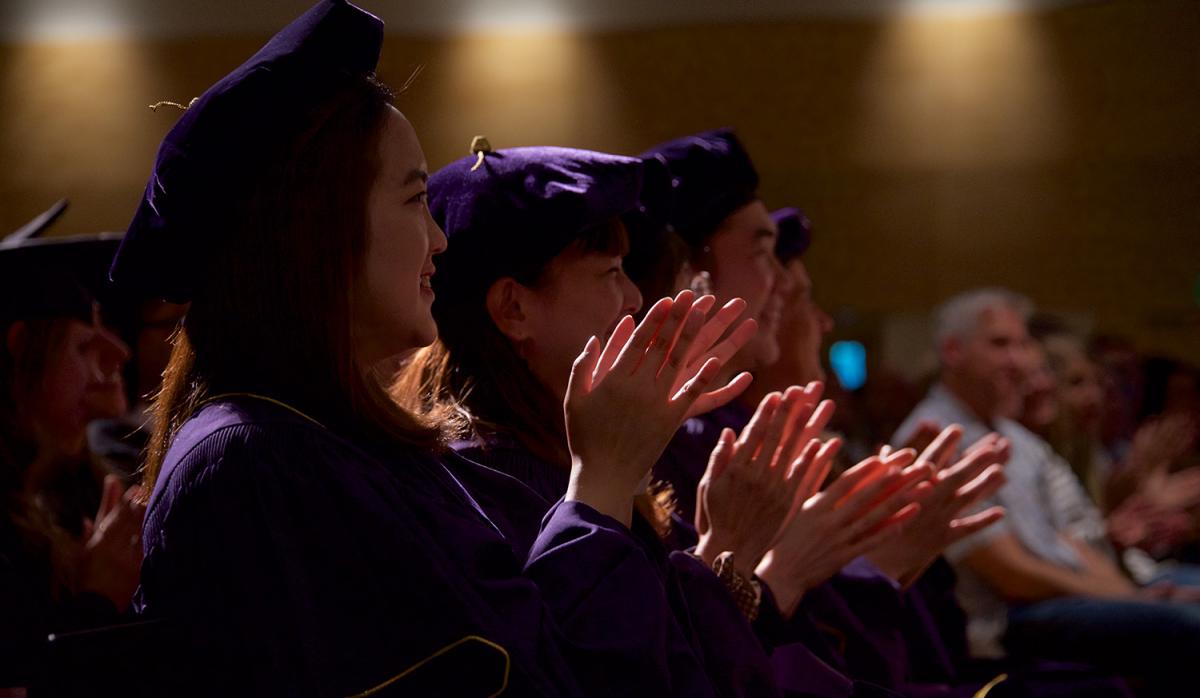 The department of Human Centered Design & Engineering (HCDE) held its 2018 Graduation & Awards Ceremony on the evening of Tuesday, June 5, in the Husky Union Building Ballroom. 
View a recap of the 2018 HCDE Graduation & Awards Ceremony.
Human Centered Design & Engineering Graduation Speaker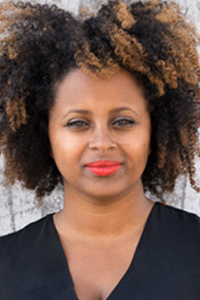 Sara Zewde
Sara Zewde is a landscape designer, urbanist, and public artist. Concurrent to independent creative projects, Sara is a designer at Gustafson Guthrie Nichol, where she contributes to the development of large-scale and civic landscapes around the world. She also serves on the Design in Public Board of Directors as Chair of the Design Town Halls.
Sara is currently working with HCDE Professor Daniela Rosner on a Seattle Design Foundation grant to engage the Seattle Central District community in a collective imagining of Africatown—a grassroots vision to preserve and develop the Central Area as a place where the Black experience can grow and flourish. Sara holds a Master of Landscape Architecture from the Harvard Graduate School of Design, a Master of City Planning from MIT, and a BA in Sociology and Statistics from Boston University.  
Myron L. White Award 2018 Recipient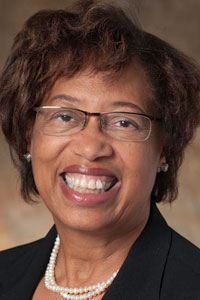 Constance W. Rice, PhD
Vice Chair, University of Washington Board of Regents
Dr. Constance W. Rice is the Senior Executive Fellow for Casey Family Programs; the nation's largest operating foundation focused on safely reducing the need for foster care and building Communities of Hope for children and families across America. Dr. Rice was appointed by Governor Jay Inslee to the University of Washington Board of Regents in 2013.
Dr. Rice is a former affiliate faculty member in the department of Human Centered Design & Engineering. She has served as chair of the Ethnic Studies Department at Shoreline Community College, director of Western Washington University's Center for Urban Studies in Seattle, chancellor for Seattle Community Colleges, and interim president of North Seattle Community College. Dr. Rice holds a doctorate in Higher Education/Higher Education Administration, and a Master's in Public Administration, both from the University of Washington.
Since 2004, the Department of Human Centered Design & Engineering annually awards the Myron L. White Award, or the "Mikey," to a dedicated friend to the department. HCDE faculty nominate and vote on recipients annually in spring quarter; the award is presented at the graduation ceremony.
In addition to the Mikey Award, HCDE annually recognizes outstanding students with Awards of Excellence. These awards honor students who have distinguished themselves by demonstrating greatness in Academic Excellence, Leadership and Engagement, and Innovation.
See also