Alumni Leadership Board
The HCDE Alumni Leadership Board (ALB), launched in January 2019, helps address the need for more intentional alumni and student community building, career connections, and industry skill sharing outside the academic curriculum.
The board activates talented alumni who have a desire to give back to the next generation of HCDE graduates and build the HCDE network for years to come. The ALB members work together to mentor students, plan and teach skill-honing workshops, support HCDE departmental needs, and host community-building events.
UW HCDE will accept new board member applications each year. Board members commit to two years of service on the board. If you have a question for the board, you can email the HCDE Events & Outreach Manager Melissa Ewing at mewing3@uw.edu.
ALB blog posts on Medium
The HCDE Alumni Leadership Board launched a publishing platform on Medium. Articles feature continuing education and UX career content, written by alumni for alumni.
ALB's first year
A recent article in HCDE's Designing Up magazine highlights the work of the Alumni Leadership Board in their first year.
Alumni Leadership Board Members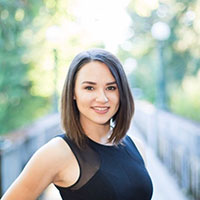 Sharla Akers
Board President
Second year of service
BS, 2016
Program Manager at Microsoft
LinkedIn
Sharla is a Program Manager at Microsoft, working on the Windows Developer Platform team. She is passionate about connecting with customers and being their advocate to build the right product for them. Outside of work she enjoys hiking, games, traveling, and trying new hobbies (currently crochet and cooking).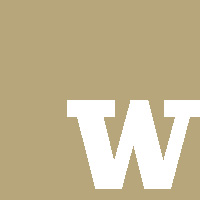 Daniel Aldridge
First year of service
BS, 2016
Senior UX Designer at Zulily
LinkedIn
Daniel is a Senior UX Designer and UX Lead and has designed product solutions for commerce and enterprise at Zulily, Getty Images, Microsoft, and Moz. Daniel has a passion for the human-centered design process and loves to teach others through collaboration and hands-on exercises. Outside of work, Daniel enjoys exercise & nutrition and playing guitar.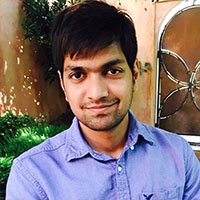 Ankur Agrawal
First year of service
MS, 2016
Design Technologist at Intel Labs
LinkedIn
Ankur is a science geek with a passion for designing new inventive technologies that go beyond screen interactions and explores the relationship between human, machines, and physical materials. As a Design Technologist at Intel Labs, he performs early stage research to find new opportunities for creating innovative experiences. He also works with the technology teams on development by iteratively designing and building concept prototypes of the proposed experiences. He has filed a number of patents based on his work. In his spare time, you can find him in a climbing gym, hiking a peak, shooting some arrows, or just at home with his violin.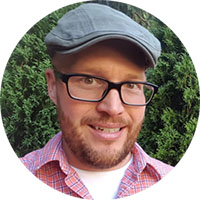 Gary J. Anderson
Second year of service
MS, 2016
Sr. Design Researcher at Microsoft
Website
Gary is currently a Sr. Design Manager at Microsoft within the Artificial Intelligence and Research, Search, and Ads Studio. Throughout his years in this industry, Gary has had the opportunity to play many different roles (Designer, Researcher, UX Program Manager, Product Manager), and utilizes this broad UX experience to help others understand and execute user-centered design effectively. Gary holds a B.S. in Industrial/Organizational Psychology from Montana State University-Bozeman, an M.B.A. from Boise State University, and an M.S. in Human Centered Design and Engineering from the University of Washington. Gary has a passion for teaching and sharing the principles and philosophy of user-centered design, and takes great pride in helping organizations and individuals realize the benefits of always putting the end user first.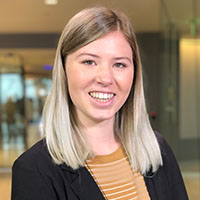 Kendall Avery
Second year of service
BS, 2016
UX Researcher at SAP Concur
LinkedIn
Kendall is a User Experience Researcher with SAP Concur. Her role is to connect the designers and engineers to our end users so that we can develop products that truly work for our customers. She is a 2016 HCDE BS graduate. In her spare time you can find her at a concert, Seattle sports event, or planning her next trip.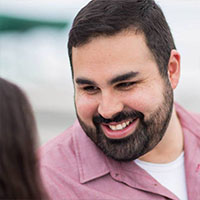 Josh Baker
First year of service
MS, 2018
UX Designer at WSECU
LinkedIn
Josh is a UX Designer with WSECU, and is the primary designer and researcher for their digital banking platform and mobile app. While attending UW, Josh served on the Graduate Student Alumni board, and received the 2018 Excellence Award for Leadership & Engagement. Since 2017 he has been part of the planning committee for the Puget Sound World Usability Day conference. Before moving into user experience, Josh spent a few years as visual designer and has a BFA in graphic design from Colorado State University. Outside of work, Josh loves connecting with people, tinkering, and taking in the outdoors by hiking or kayaking.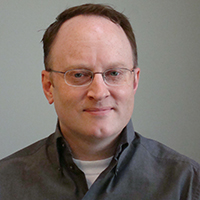 Michael Berg
Second year of service
MS, 2009
UX Researcher at Amazon
LinkedIn
Mike Berg is a Senior UX Researcher at Amazon. Previously, he was a Senior Project Manager with Microsoft's User Experience Central team. He is an advocate of UX education, foundational learning, and UX leadership for professionals in industry, students in education, and the general public overall. He holds a MS in Human Centered Design & Engineering and an MBA from the University of Washington.
Nathan Bilbao
Second year of service
BS, 2011
Senior UX Designer at Oracle
LinkedIn
Nathan Bilbao is a Senior UX Designer at Oracle working in the ERP/FinTech enterprise space. Nathan graduated with his Bachelors from HCDE in 2011. Since then he has worked in civil engineering tooling, IT finance, cloud infrastructure, enterprise resource planning, and writing design curriculum and teaching. He has a passion for making connections, building others up, and  best-in-class products to bring pride and joy to users. All his puns are intended.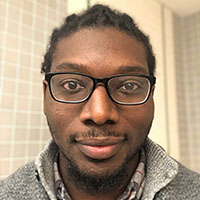 Hasani C.M. Burns
Second year of service
MS, 2015
UX Design Lead at Incentive Technology Group
LinkedIn 
Hasani Burns is a UX Designer and Software Engineer. He earned a Bachelor's of Science in Computer Science from Hampton University, and a Master's of Science in HCDE from the University of Washington. He has touched many areas in his academic and professional career thus far: research publications through both Carnegie Mellon University, and Hampton University spanning robotics, artificial intelligence, and technology re-purposing for space (included competing in the first NASA Lunabotics & Mining Competition!); J.P. Morgan Chase, Accenture, Sony Computer Entertainment America, and Microsoft. Currently, he is serving the D.C. area working in technology consultation, and federal contract work at Incentive Technology Group, leading UX design for multiple projects.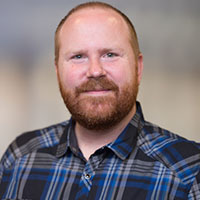 Matthew Carthum
Second year of service
MS, 2008
Product Design Manager at Walt Disney Parks and Resorts Digital
LinkedIn
Matt Carthum has been working in the design realm for the past 15 years crafting and leading experiences for Alaska Airlines, Janus Capital Group, Bill Gates, SAP, Microsoft and many others. For the last four years, he has been with Disney Parks & Resorts Digital, leading the magical design for Shop Disney Parks and various commerce experiences for mobile app and web. He is currently a Product Design Manager who oversees the native mobile app platform for the Disney Parks apps.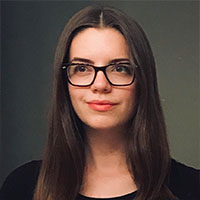 Paula Chuchro
Second year of service
MS, 2017
Senior Product Manager at Hulu
LinkedIn
Paula is passionate about using human-centered design to build software and hardware for people. She has worked at Microsoft as a Program Manager on the Windows and Surface team and now work on creating a delightful streaming experience on phones and tablets at Hulu.
R. Jill DeMarco
First year of service
MS, 1996
Retired (formerly with Boeing)
Retired - Program Mgr., Aviation Safety & Regulatory Affairs
LinkedIn
After 37 years in the aviation sector -- both federal government (FAA) and private industry (Boeing) -- I retired in 2016. Retirement is the best job I've ever had!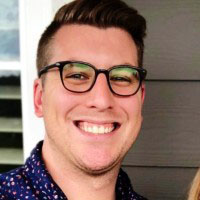 Alex Fromm
First year of service
BS, 2012
Senior Design Manager at Microsoft
LinkedIn
Alex Fromm is a Senior Design Manager at Microsoft, where he leads a team of UX Designers focusing on the exciting and quickly expanding Security and Compliance product space. He works to solve complex, enterprise level problems with a keen focus on customers and strong visual design. Alex graduated from the University of Washington's Human Centered Design & Engineering department in 2012 and has been working at Microsoft for the past 8 years where he has designed experiences ranging from server management to consumer facing products. In his spare time Alex enjoys relaxing with his wife and golden retriever, playing and listening to music, and a good mezcal. Alex is always looking for opportunities to speak and give back to the local tech and design community, so reach out on LinkedIn anytime.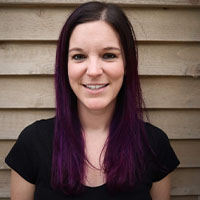 Sarah Kepa
First year of service
MS, 2015
Senior UX Designer at Amazon
LinkedIn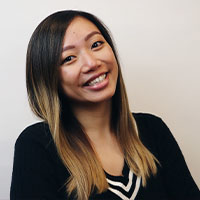 Hannah Nursalim
First year of service
MS, 2019
User Researcher at Microsoft via HARMAN
LinkedIn
Hannah is a contract User Researcher at Microsoft working on Microsoft Edge. In addition to conducting research, she coaches product managers, developers, and designers of Microsoft Edge through the UX Research process in an effort to be more customer driven. She graduated from the University of Washington in 2015 with a BS in Psychology and in 2019 with an MS in HCDE. She enjoys connecting with people and sharing her passions whether it's UX Research, traveling, baking, etc.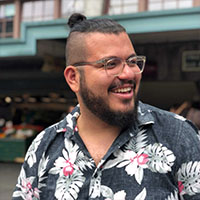 Rigo Ordaz
First year of service
MS, 2018
UX Designer at Uber ATG
LinkedIn
Rigo has been working in the field of self-driving vehicles for more than three years. As a Latino working in tech, Rigo is passionate about finding ways to connect and amplify the voices of other Latinx people working in tech, particularly in UX. He currently works as a UX Designer at Uber's self-driving car unit.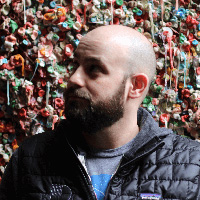 Matt Reynolds
Second year of service
MS, 2017
Senior Product Designer at Uber
LinkedIn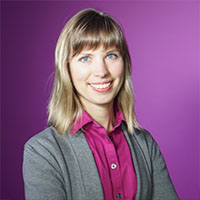 Veronika Sipeeva
First year of service
MS, 2017
Design Researcher 2 at Microsoft
LinkedIn
Veronika currently works as Design Researcher 2 on the Office Planning & Research team at Microsoft. Prior to Microsoft, Veronika led research projects within the consumer and business-to-business departments at Premera Blue Cross, helped establish and champion research practices, mentored and equipped teams with tools and methods for improving the customer experience. Prior to joining the UX field, she ran an aviation magazine and oversaw private charter experience for high-net-worth customers. Veronika holds a Master's Degree in Human Centered Design and Engineering from the University of Washington, is a co-chair for the volunteer committee for the UXPA International Conference, and is a mentor in the Seattle's chapter of Hexagon UX. In the summertime, she enjoys sailing in the Puget Sound area, hiking and camping in the mountains.