On March 3, 2020, the Department of Human Centered Design & Engineering hosted XR Day, a day-long symposium exploring the evolving potential in XR design and technologies. The event was presented by STMicroelectronics, a strategic partner member of HCDE's Corporate Affiliates Program.
Industry guests joined UW researchers and graduate students to learn from six keynote presenters and 11 breakout session hosts.
Details:
About:
The development of extended reality hardware, devices, interactions, and apps is advancing at a rapid pace. The XR revolution spans augmented, virtual, and mixed realities (AR, VR, MR). Past all the hype, what are the capabilities now and in the future? What are the hurdles to broader adoption? How do we understand the user needs and applications to design for a better future? What are the career and research opportunities?
Join the UW Department of Human Centered Design & Engineering and presenting sponsor STMicroelectronics for an interactive day exploring the long-term potential in XR design and technologies. We invite industry professionals, academics, alumni, and UW graduate students to come together for cross-disciplinary conversations, thought leadership, collaboration, and to learn together.
Join us and help shape the future of XR.
Presenters:
Vice President, Platform Strategy & Developer Community, HTC Vive
XR: Unlocking the Human Potential
Vinay Narayan serves as Vice President of Platform Strategy and Developer Community, overseeing the company's platform approach to ensure VIVE is providing the best value to both consumer and commercial partners. In his role, he also manages and grows strategic relationships to bring best in class products and solutions to the market. Additionally, he leads efforts to create and foster a community of developer partners who are passionate about XR and strives to create a path of profitability for the entire industry.
He is actively involved in the development and expansion of the XR ecosystem as both a frequent speaker and sounding board for the community. He is a Board Member and Adviser to a host of emerging technology companies, associations, and institutions. He is currently the VRARA Chapter President for Seattle, Mentor for Techstars, Adviser for Commotion Incubator, and serving Board of Advisors for Washington Technology Industry Association.
Partner Optical Architect at Microsoft / Hololens
Optical challenges paving the road towards the ultimate Mixed Reality experience
Dr. Bernard Kress has made over the past two decades significant scientific contributions as an engineer, researcher, associate professor, consultant, instructor, and author. He has been instrumental in developing numerous optical sub-systems for consumer electronics and industrial products, generating IP, teaching and transferring technological solutions to industry. Application sectors include laser materials processing, optical anti-counterfeiting, biotech sensors, optical telecom devices, optical data storage, optical computing, optical motion sensors, digital image projection, displays, depth map sensors, and more recently head-up and head mounted displays (smart glasses, AR and VR). His is specifically involved in the field of micro-optics, wafer scale optics, holography and nanophotonics. Dr. Kress has published numerous books and book chapters on micro-optics and has more than 32 patents granted worldwide. He is an SPIE fellow and currently serves on the board of directors for SPIE.
Virtual Reality Engineer, Proprio Vision & President/CEO, Verge of Brilliance, LLC
Empowering Super Surgeons: How XR and Computer Vision Can Transform Healthcare
Dr. Evie Powell is a games researcher and developer specializing in immersive interactions and prototype design. She is the lead UI developer at Proprio Vision, a surgical imaging company fusing human and computer vision into a powerful new system for surgical performance and training. Previously she founded Verge of Brilliance LLC, an independent experimental games studio in Seattle, and worked at Microsoft on natural user interfaces and the Kinect technology at Xbox.

With a unique career bridging gaming and healthcare, Dr. Powell integrates game design and UX design to create meaningful experiences that help people learn, play, and work differently. At Proprio her focus is on anticipating how surgeons think and designing a suite of tools to empower them to think and perform optimally. Dr. Powell graduated from The University of North Carolina at Charlotte with her Ph.D in Computer Science. Her research centered on socially pervasive game experiences and context aware gaming using mobile technologies.
Professor, University of Bristol
Are we looking at what matters? The importance of content authoring and cognitive understanding for assistive XR systems.
Professor Walterio Mayol-Cuevas is member of the Computer Science Department of the University of Bristol, UK and Principal Research Scientist at Amazon, Seattle, US. His Ph.D. from the University of Oxford developed some of the earliest wearable computing systems with cameras and jointly with collaborators at Oxford and Bristol, some of the earliest examples of 6D visual SLAM in real time and its application to Robotics and Augmented Reality. Most recent work includes novel concepts of human-robot interaction, Computer Vision methods for scene understanding and algorithms for novel visual sensors and machine learning applications to asses skill visually. General co-chair for BMVC2013 and General Chair for IEEE Int Symposium on Mixed and Augmented Reality (ISMAR2016).
VP Engineering, North
What Augmented Reality Looks Like on Smartglasses
Stefan Alexander is North's Vice President of Advanced R&D. Notably, Stefan was the first to work on North's nascent smart glasses project in 2014. Since then, he has led a team in the development of Focals, overcoming countless obstacles to bring the device from prototype to consumer-ready product. Today, Stefan is one of North's most visionary team members, paving the way for the future of the smart glasses category. Prior to joining the team at North, Stefan led the creation of state-of-the-art display prototypes at IGNIS Innovation. Stefan's proclivity for research follows him outside of work as well. He is a published boardgame designer, and experiments with coffee brewing and roasting techniques.
Product Design Manager, Oculus
VR for Productivity and Work
Chelsea Klukas is a product design manager at Oculus / Facebook AR/VR leading the design team defining the future of work and productivity including training and collaboration.
Klukas is also a founder of MakeFashion and Lumen Couture, wearable technology startups that brings high tech and high fashion to the runway. Her "Lumen Couture" projector hat, a hat that includes real-time projection mapping and visual inputs to display video on a dress, has gained international attention as the first of its kind. Prior to Facebook, Klukas was a UX design manager at Amazon focused on social consumer innovation products including Amazon Spark and Echo Look. Before Amazon she was the creative director of BeauCoo, a social shopping startup that used technology to helped women find clothes that fit.
---
Breakout Session Topics & Hosts:
XR Day attendees select one breakout session from each of the two time slots on a space-available basis.
SESSION 1 | 1:30 - 3 p.m.
Did we really need VR for that? And other challenges of using VR in schools
Lisa Castaneda, foundry10
This session will utilize data from teachers and students across the country to engage participants in small and large group discussions to examine four relevant areas of immersive tech for learning: implementation challenges, considerations for developing VR content for education, gathering evidence of learning, and determining the relevance of VR content for specific learning objectives.
Lisa Castaneda has a Masters degree in Education and was a classroom teacher for 10 years before starting foundry10 in 2013. She is a co-founder, along with Gabe Newell, and the CEO of foundry10 which is a philanthropic educational research organization. Her research includes work in traditional educational interventions, virtual reality, video games and learning, vocational education, as well as educator professional development. Over the past several years she has helped foundry10 grow into an international research organization that also provides programming and philanthropic benefits to thousands of students. Riddhi Divanji is a research coordinator at foundry10. She enjoys working with students and educators who are investigating how learning can be enhanced through research projects in foundry10's VR, Digital Civics, and Interventions programs.
Rapid Prototyping in Unity
Todd Little, Fair Worlds
We will look at the landscape of tools for prototyping in XR and deep-dive into techniques for rapid prototyping in Unity. This tutorial will be focused on translating from 2D UI app design into 3D experience design. Not required, but if you would like to follow along, bring a mouse and a laptop (PC or Mac) with any version of Unity 2019.3 installed.
Todd Little has a Masters Degree and User-Centered Design Certificate in Human-Centered Design & Engineering (HCDE) from the University of Washington. While in the HCDE program, he developed award-winning VR projects including a Capstone on foreign language immersion learning and an official Capstone researching the Valve's Index controllers (formerly known as the "Knuckles"). He's interested in the intersection of collaboration, inclusive design, and game design. At Fair Worlds, he both guides the Seattle and Austin teams through the UX Design process and writes production code as a developer. As a team, they've worked with clients like Amazon, Dell, and the Environment Defense Fund (EDF).
Designing for Evil
Elin Björling, University of Washington Human Centered Design & Engineering
Understanding the ways in which a technology can be misused is an important part of designing ethical technologies. In this workshop we will break into groups to conduct a design jam with a focus on designing XR for evil, exploring the myriad of ways that XR technologies could be used dangerously or unethically.
Elin Björling is a Senior Research Scientist in Human Centered Design & Engineering at UW as well as a Clinical Faculty Researcher in the School of Nursing and Healthcare Leadership at UW-Tacoma. Over the past two decades, Elin has studied adolescent health utilizing mixed-methods and new technologies from a participatory design perspective.
The Emerging smARt Community: Mobile Augmented Reality Workshop
Julia Beabout and Susan Oldham, Novaby
Mobile augmented reality is a rapidly emerging technology that has the power to change how we understand and interact with our environment. In this design jam style workshop attendees will learn basic AR principals, examine current and future use cases, and ideate with fellow attendees on how this technology can make our communities more sustainable, just and livable places for all.
Julia Beabout, PE, is Director of Design at Novaby, a global digital art production company specializing in 3D visualization and mobile augmented reality (AR). She has 20+ years of experience leading customers and organizations through complex strategic initiatives and creative projects up to $200 million, from concept through completion, in the virtual and physical worlds. As a leading practitioner in AR Placemaking for public spaces, she has spoken at the MIT Media Lab and for the U.S. State Department on the subject, and is passionate about projects at the intersection of arts, tech, humanities and social justice. She has a degree in architectural engineering from Penn State University and a Master's degree in Asian studies from Florida International University in Miami.
Susan Oldham is a UX designer and researcher focusing on virtual and augmented environments and designing technologies for public spaces. Susan is currently UX/UI designer for the OnSightAR app at Novaby. As co-founder of the XR Design Salon, Susan hosts a monthly meetup for designers, researchers, devs and VR/AR/MR enthusiasts to workshop and discuss concepts central to user-centered design, research, storytelling, cognition and collaboration vital to designing usable immersive realities. Susan has a BS in Informatics/HCI from the UW iSchool, and is an alum of the MS Human Centered Design & Engineering program.
Design Principles for Educational XR Experiences: Bridging the Gap Between Teachers and Developers
Jared Canright, University of Washington Department of Physics
XR technologies offer myriad possibilities for education, but their classroom use is made difficult by conditions unique to each educational context such as classroom space, existing group work structures, and students' familiarity with and ability to use XR technologies. In this session, we will explore these limitations and then work together to design educational XR applications in your choice of subject area which mitigate and even capitalize upon these conditions to create positive and inclusive learning experiences.
Jared Canright (he/him) is a third-year Ph.D. student and NSF Graduate Research Fellow in the University of Washington Physics Education Research Group examining the applications of XR technologies to physics education. He currently focuses on teaching introductory electromagnetism using VR and content-agnostic refinement of best practices for classroom implementations of VR technologies. He moonlights as a science communicator at the Pacific Science Center, a conference organizer for Out in STEM, and a hobbyist game designer for himself.
Discussion on Optical and Experience Design Considerations for Mixed Reality HMDs
Ishan Chatterjee, Microsoft, University of Washington
This session will be a discussion forum building off of the material discussed in Dr. Bernard Kress's keynote. Specifically, we will discuss the hardware design implications of various optical architectures for augmented reality, and then link those hardware design implications to the impact on experience design for mixed reality HMDs.
Ishan Chatterjee is Hardware Architect at Microsoft HoloLens investigating novel optical and system architectures for augmented reality applications. Prior to that, he was an electrical engineer on the HoloLens 1 and 2 products. He is also a graduate researcher in the Ubiquitous Computing Lab at University of Washington building novel interaction devices for spatial computing platforms.
SESSION 2 | 3:30 - 4:30 p.m.
The Next 10 Years
Ryan Gerber, Artefact Group
This workshop explores the emerging trends and drivers of XR technologies that will shape our society over the next ten years. We will collaborate together to employ new methodologies being adopted by leading technology companies to both envision and build towards a sustainable and equitable future. We will consider real-world scenarios focused on the extended reality space, and develop concepts that consider how we as design thinkers might elevate humanity to greater heights— or new lows.
Ryan Gerber is an award-winning designer, educator, and technology evangelist passionate about crafting immersive and XR experiences for humans. He currently serves as an Associate Design Director for Artefact Group, a product design and innovation consultancy in Seattle, where he works with global brands to embrace a technology-driven future. Before that he led XR systems and experience design for HTC Vive. He has a Master's degree in Human and Computer Interaction + Design from the University of Washington and an undergraduate degree in anthropology and theology. He teaches user experience design at the School of Visual Concepts in Seattle.
The Good, Bad, and Rising Future of XR in K12 Education Setting
Jessica Pilsner, St. Thomas School
Strong uses of VR and AR in k12 education have been mostly limited to students learning to create and develop in VR. EdTech conferences are filled with hopeful demonstrations of flashy uses of XR in education with little evidence of added benefit because of the technology. With the lowering costs, untethering of XR hardware and continued growth in content development, XR in education has the potential to begin working toward meaningful use in the classroom. That leaves the questions: "What are best future uses of VR in the classroom that outperform the values traditional video and 3D animation add to the classroom?" and "What user requirements are unique to the classroom setting?"
Jess Pilsner is an Education Technology Coordinator at St. Thomas School and Human Centered Design graduate student at UW. Exploring how to effectively use VR in the classroom has been one of her joys. This year she is excited to be teaching her first group of students basic VR development in Unity, through a schoolwide interdisciplinary project called "Walk In My Shoes". The project helps students explore and share about their families culture and history. She is a coordinator of the Seattle Ed Tech Meetup and has presented on EdTech at ISTE, FETC, and NCCE.
3D Audio in VR/AR/XR: The Reality and not-so-Reality
Brian Schmidt, SoundCon, LLC
Audio is a sometimes overlooked and often misunderstood element of the XR experience. This session will cover the theory, practice and limitations of 3D audio for XR. Better understanding the limits not only of current 3D audio technologies but also human hearing perception itself can lead to greatly improved XR experiences, and reduce frustrations all around.
Brian Schmidt is a consultant and 32 year veteran of the game and interactive audio industry. The recipient of the 2008 Game Audio Network Guild Lifetime Achievement Award, he has worked as both a composer/sound designer and audio technologist, working with clients worldwide including Microsoft, Sony, Sega, Electronic Arts, Magic Leap and more. He has been working with 3D audio in particular for three decades beginning as a student at Northwestern University where he received bachelors degrees in both Music and Computer Science and a Masters in Computer Music. In the 90's he designed the QSound "Q1"chip, the first real-time 3D audio arcade chip used by Capcom of Japan; as the program manager for the Xbox audio team at Microsoft, he helped design 3D audio technology into the original Xbox game console. In 2012, he developed a mobile 3D audio-based game, Ear Monsters, using spatial sound as the primary gameplay mechanic. Today he continues to consult for companies such as Magic Leap on 3D audio technology as well as actively compose for games such as Game of Thrones Pinball and Mutant Football League. Brian is also a speaker and educator and is and the Founder and Executive Director of GameSoundCon, the largest professional conference on audio for Games and Virtual Reality. Brian currently sits on the Game Developers Conference Advisory Board and has served as President of the Game Audio Network Guild since 2012.
Prototyping Mixed Reality with Microsoft Maquette
Ricardo Acosta, Microsoft
Microsoft Maquette is a freely available VR tool that makes it easy and fast to build VR in VR. Come join our talk to learn about Maquette and how it has been used to accelerate MR content creation.
Jia Wang works as a senior software engineer at Microsoft's Mixed Reality team. Jia has a PhD in Computer Science with research focus on 3DUI and immersive VR authoring. At Microsoft Jia help developed several first party HoloLens apps and interaction techniques, as well as co-inventing and leading the development of Microsoft Maquette.
Perspective-Taking in VR: Best Practices for Empathy Experiences
Amy Lou Abernethy, AMP Creative
Immersive VR allows us to "walk in someone else's shoes" and experience perspective-taking like never before. This can be a powerful tool to create empathy and understanding. Learn how creators are using this tool to change behavior, sentiment, and intent. Explore how you can use best practices to create powerful experiences of your own.
Amy Lou Abernethy began her career as an educator but was soon drawn into the world of visual storytelling and video production. In addition to co-founding and nurturing the agency AMP Creative, she followed her heart back to the art and science of adult learning a few years ago, getting her masters in learning in digital environments. Standing at the crossroads of learning innovation and cinematic storytelling, Amy Lou collaborates with companies to develop transformative learning experiences and AMP Creative produces those experiences. She is passionate about the power of innovative mediums, like augmented reality and virtual reality, yet still believes that solutions start with the beating heart of a human story.
---
Agenda:
| | |
| --- | --- |
| 9 - 9:30 a.m. | Doors open, coffee and conversations |
| 9:30 - 9:45 a.m. | Welcome remarks |
| 9:45 a.m. - 12:30 p.m. | Keynote presentations |
| 12:30 - 1:30 p.m. | Networking lunch and hands-on demos |
| 1:30 - 3 p.m. | Breakout session #1 |
| 3 - 3:30 p.m. | Break, hands-on demos |
| 3:30 - 4:30 p.m. | Breakout session #2 |
| 4:30 - 5 p.m. | Closing keynote |
| 5 - 5:30 p.m. | Reception |
Getting here:
XR day is held in the University of Washington's Husky Union Building (HUB), in the Lyceum.
Bus Service to the HUB
When using Metro Transit, please use "UNIVERSITY OF WASHINGTON HUB" as the destination. There are a number of bus routes that stop at the Husky Union Building. Review Metro's Schedules & Maps webpage and select "University District" for details.
Parking near the HUB
Padelford Parking Garage is the nearest parking lot to the HUB. Current parking rates and all parking related information can be found on the UW Transportation website.
Biking to the HUB
The UW campus is very bicycle friendly and the HUB offers bike racks for cyclists to secure their bikes. Bikes are not allowed inside the HUB. Bike racks can be found:

HUB North Entrance: 2 Racks – By ASUW Bike Shop and between North Entrance and N-22
HUB Southwest Entrance: 1 Rack – Between HUB and Sieg Hall
HUB South: 1 Rack by Bus Stop
About STMicroelectronics, presenting sponsor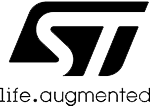 STMicroelectronics is a semiconductor leader delivering Life.Augmented with intelligent and energy-efficient solutions that power the electronics at the heart of everyday life. ST's products are enabling smarter driving and smarter factories, cities and homes, along with the next generation of mobile and Internet of Things devices. Learn more at www.st.com.