Meet with an HCDE MS Ambassador
The Human Centered Design & Engineering Master's Ambassador program enables prospective students to learn from the experiences of current HCDE Master's students.
Connect with an HCDE MS Ambassador to discuss the student experience and gain insights on what day-to-day life is like as an HCDE student. Our ambassadors are excited to share their experiences with you either over phone or email. Fill out the below form and we will connect you with an available ambassador. 
If you have questions about the HCDE admissions process, curriculum, or application, please start by making an advising appointment with the Master's program advisor.
Watch an Info Session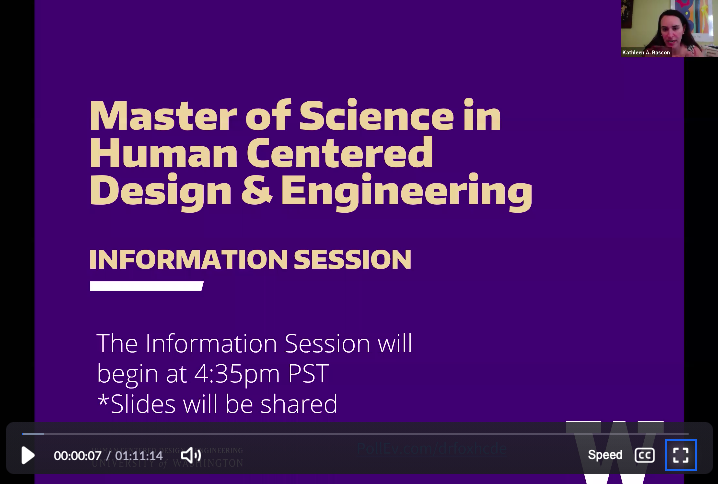 Have questions about the Master of Science in Human Centered Design & Engineering? Watch an Information Session about the program, hosted by HCDE advisors Kathleen Rascon, Alex Llapitan, and program director Tyler Fox. View upcoming information sessions on our calendar.
Recorded September 2020