June 14, 2022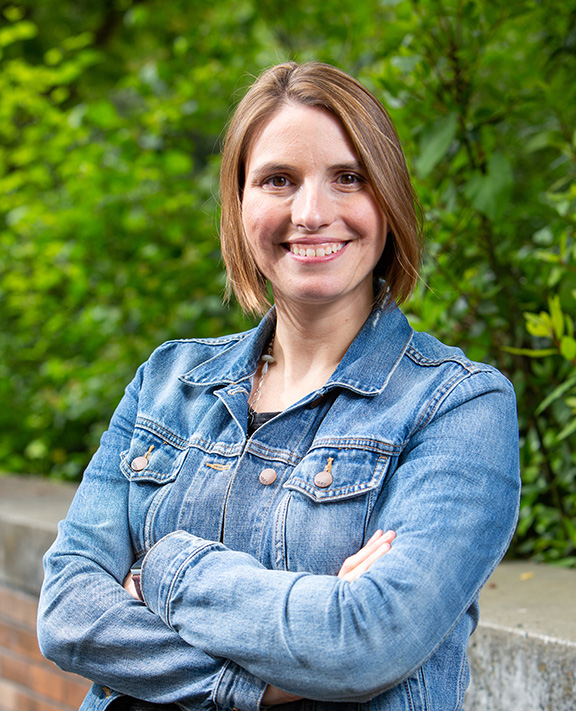 HCDE Professor & Chair Julie Kientz
Dear HCDE alumni and friends,
Welcome to our annual Designing Up publication, where we highlight activities and accomplishments of students, alumni, faculty, and researchers from the University of Washington's Department of Human Centered Design & Engineering (HCDE).
This was an exciting year for us in HCDE. After 18 months of fully remote operations, we were able to welcome our students, faculty, and staff back to campus at the beginning of the academic year. I have enjoyed teaching in the classroom again, casually connecting with students over our weekly Tea Times in Sieg Building, and hosting some of our flagship events in person again, like HCDE Graduation, Distinguished Lecture Series, and Alumni BBQ.
This year we welcomed a new faculty member, Dr. Sayamindu Dasgupta, who joined our faculty as an assistant professor in January. Dr. Dasgupta's research focuses on critical data literacy for young people. He has designed systems to enable children to design and develop their own data analysis tools, evaluated design changes in existing systems that allow more creative possibilities with data, and studied how children question and critique data and data-driven systems.
This year we also added a new course on Service Design to our master's curriculum. In Bug-Centered Design, read about a student team designed a sustainable meal delivery service to include insect protein.
HCDE students and alumni continue to make an impact out in the world. This year we were honored that alumnus Phil Spencer, CEO of gaming at Microsoft, was recognized with the Diamond Award for Distinguished Achievement in Industry by the College of Engineering.
We also have HCDE entrepreneurs bringing human-centered design to the core of company building. In Building Human-Centered Ventures, read about Professor Beth Kolko's new role with Pack Ventures, a venture capital firm that supports UW-related companies, and about PhD candidate Melinda Haughey's new startup for people to create interactive maps.
We are always working to expand career preparation opportunities for students. Read about our Mentorship Pods Program, a new initiative that matched 185 current HCDE students with 54 industry mentors.
This winter, HCDE hosted a top-notch UX Speaker Series, featuring a record number of alumni as guest presenters. View the series 2022 UX Speaker Series online here.
We are continuing to improve our classroom, lab, and office spaces in HCDE's home of Sieg Building. View photos of MakeLab, our newest maker space on the first floor of Sieg, designed to support student research related to making.
Members of the HCDE community are always doing great work, so I encourage you to stay up on our latest developments by following news on HCDE website or connecting with us on Facebook, Twitter, LinkedIn, and Instagram. Thank you for your support that helped make this another great year for HCDE.
Sincerely,

Julie A. Kientz
Professor & Chair
Human Centered Design & Engineering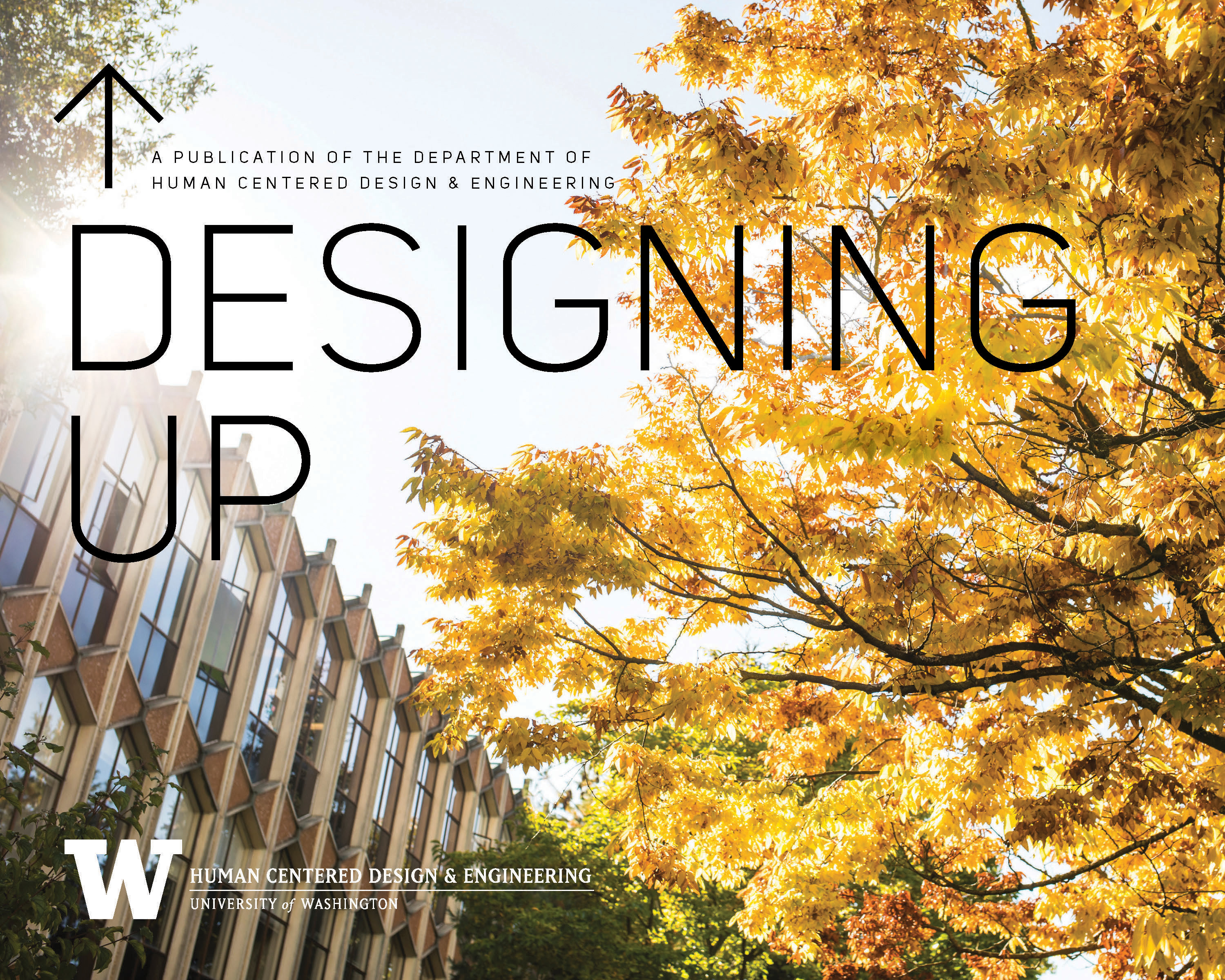 HIGHLIGHTS FROM 2021-2022 YEAR
2022 Designing Up
View this story and others in HCDE's annual publication, Designing Up, where we highlight activities and accomplishments of HCDE's students, alumni, and faculty.
View the 2022 issue