July 12, 2022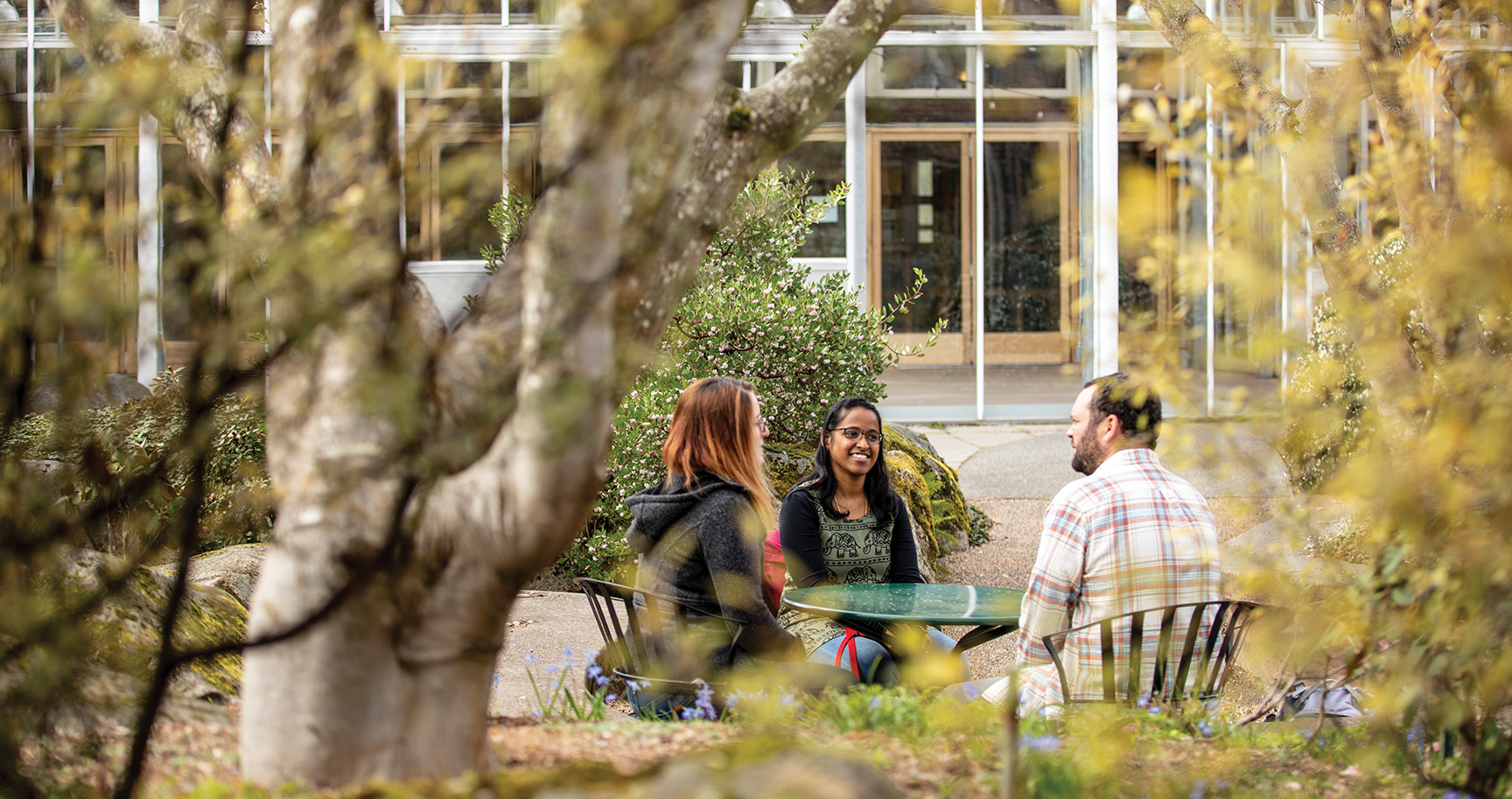 HCDE's new mentorship program paired 185 students with 54 mentors in the 2021-2022 school year. Recent participants weigh in about the benefits of the program for both students and mentors.
In the 2021-2022 academic year, the Department of Human Centered Design & Engineering launched a new mentorship program to support students in their professional development.
The new mentorship program follows a pod format, in which small groups of HCDE students are paired with one mentor. The mentors are alumni or friends of the department who work in HCDE-related disciplines. The pod format enables group learning to happen from peer to peer, as well as from the mentor. Pods meet regularly from fall through spring quarters, and discuss topics such as portfolios, interviews, and how to connect learnings from HCDE to the next career experience. In its first year, the HCDE Mentor Pods program paired 185 students with 54 mentors.
The program is facilitated by Kathleen Rascon, HCDE's director of academic services, and Melissa Ewing, HCDE's manager of outreach and events. Rascon and Ewing grouped students into pods based on their career interests and led the pods in creating a mentoring plan to define a goal for each month of the program.
HCDE master's students Mark Tas, Katrina Ma, and Spencer Paullin were in a pod mentored by HCDE alumnus Joshua Nelson (MS '20), who now works as a product designer at Meta.
"I signed up for the Mentor Pod program for a few reasons. To take full advantage of the HCDE program offerings, to engage with the community more, to network with industry folks as well as peers, and to get specific advice on pivoting careers," Tas said. Tas credits his mentor's familiarity with both the HCDE curriculum and with industry as key factors in creating a successful mentorship experience.
According to Ma, being in a pod of students with similar career backgrounds and interests was another successful ingredient. "Our whole pod, including our mentor Joshua, had similar backgrounds transitioning from business to design, so we were able to focus on the topic of pivoting. Our regular meetings and goal-setting really pushed me forward throughout the year. With Josh's help, I eventually got a couple of offers for internships and a study abroad opportunity that I was really excited about."
Participating in the program as a mentor was also a valuable experience for Nelson. "Being a mentor in the HCDE Mentor Pods program was a truly fulfilling personal experience," he said. "As an HCDE alumnus, I had an incredible opportunity to help students work through some of the same questions I had as a student. Questions like: what is my end goal for this degree? How do I transition my career from business to tech? And the painfully accurate one we've all shared: 'I don't know what I don't know, except that I know that I don't know what I need to know.' The students consistently brought rich questions forward, encouraging me to examine my own experiences so I could help translate them into actionable insights."
"We really want to thank HCDE alumna Gail Thynes (BS ' 15) who helped HCDE launch its first mentorship program in 2019," said Ewing. "This program has really grown from Gail planting that seed. In the first iteration of HCDE's mentor program, Gail helped us pair 31 students with employees from Microsoft's Cloud and AI Studios teams. Over the last three years, we've been able to grow it to now serve all HCDE students who are interested in participating."
"It has been inspiring to see the power of education and community come together in this full circle of lifelong learning," said Rascon. "We aim to pair every HCDE student with a professional mentor, so we hope many more alumni and friends will get involved with us in future years."
If you are interested in participating in HCDE's Mentor Pods program as a mentor, please contact Melissa Ewing at mewing3@uw.edu.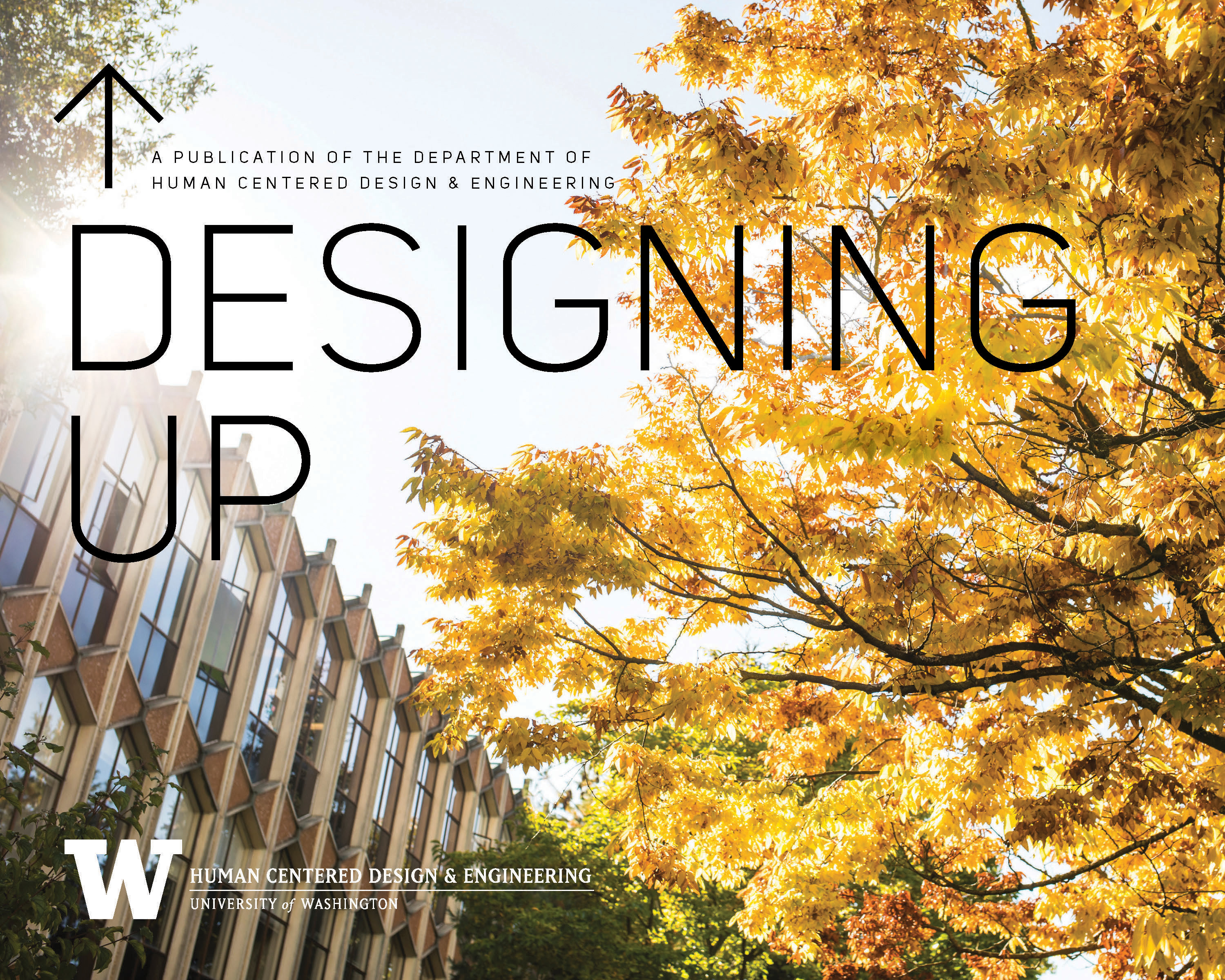 HIGHLIGHTS FROM 2021-2022 YEAR
2022 Designing Up
View this story and others in HCDE's annual publication, Designing Up, where we highlight activities and accomplishments of HCDE's students, alumni, and faculty.
View the 2022 issue