May 4, 2021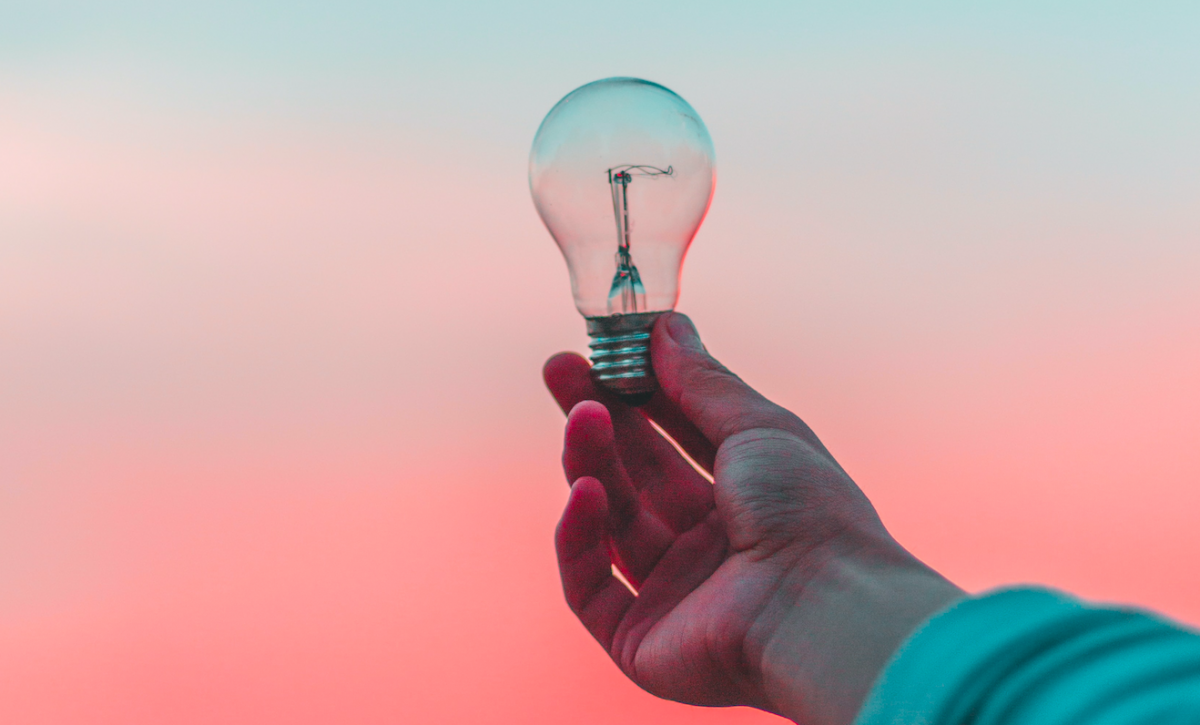 In April 2021, HCDE hosted a Design-a-Thon for Social Good in which students explored barriers to mental health resources experienced by people in underrepresented communities.
One in six Americans suffers from a diagnosable, treatable mental health condition. Minority groups are more likely to experience the risk factors that can cause such mental health disorders. Despite the existence of effective treatments, disparities lie in the availability, accessibility, and quality of mental health services for racial and ethnic minorities. LGBTQIA+ people are at particular risk for experiencing shame, fear, discrimination, and adverse and traumatic events.
In HCDE's Design-a-Thon for Social Good, facilitated by Liz Juhnke, Principal Experience Designer at Boeing, students designed solutions for problems that the traditionally underrepresented face when accessing mental health resources. The students used the user-centered design process to create medium-fidelity prototypes and presented their concepts at the end of the event.
Judges from academia and industry scored the student teams based on the following criteria: how well design solves an identified problem; how well the design includes principles of equity; How inclusive the concept is; and overall usability. Judges included Steven Wakabayashi, founder of QTBIPOC Design; Jeremy Barksdale, Bellevue City Councilmember and User Experience Researcher at Unity; Emily Lin, Senior Director of Community Strategy at nFocus; Julie Kientz, Professor and Chair of HCDE; and Abigale Stangl, a post-doctoral researcher in HCDE working at the intersection of human-computer interaction and accessibility.
Winning teams received the opportunity to meet with a senior designer at Facebook Reality Labs, whose work focuses on diversity, equity, and inclusion.
Find the team presentations and prototype demonstrations below.
WINNING TEAMS
PROJECT LIGHTHOUSE

Better access to mental health resources for BIPOC students at UW

Team: Susan Jung (HCDE MS), Vijayalaxmi Padmanabhan (HCDE MS), Cynthia Zhou (HCDE MS), Andy Moon (HCDE MS)

Project lighthouse is a service that combines a "first aid kit" of mental health resources with an art installation to reach BIPOC students before a moment of crisis.

UPLOOK

Understanding how women of color access mental health resources

Team: Pukhraj Sidhu (HCDE BS), Emma Sadjo (HCDE BS), Hyuk Gi Lee (HCDE MS)

Uplook is an app that reduces the barriers of time, disconnect with therapists, and cost that discourage women of color from seeking professional help.
HONORABLE MENTION AWARDEES:
BELONG

Designed for LGBTQIA+ students who are seeking mental health and wellbeing resources at their school

Team: Katie Borgia (HCDE MS), Anders Herberg (HCDE MS), Sam Le (HCDE MS), Sabrina Chin (HCDE MS)

Belong is an app to build trust between LGBTQIA+ student and their university to increase their engagement with existing mental health and wellbeing resources.

CULTURE THERAPY

Mental health support for US college students who are born and raised in foreign countries

Team: Alan Zhou (HCDE BS), Miaoxin Wang (HCDE MS), Timothy Chen (HCDE BS), Vincent Zhiyuan (HCDE BS)

Culture therapy aims to support international students in having effective conversations about mental health by connecting them with culturally appropriate resources.
The Design-a-Thon for Social Good was produced with support from HCDE's DEI Mini-Grant program.