Master's student Della Sigrest is a finalist in the IxDA Student Design Charette

December 4, 2020
Della Sigrest, a Master's student in the Department of Human Centered Design & Engineering, is one of ten finalists selected for the IxDA's annual Student Design Charette.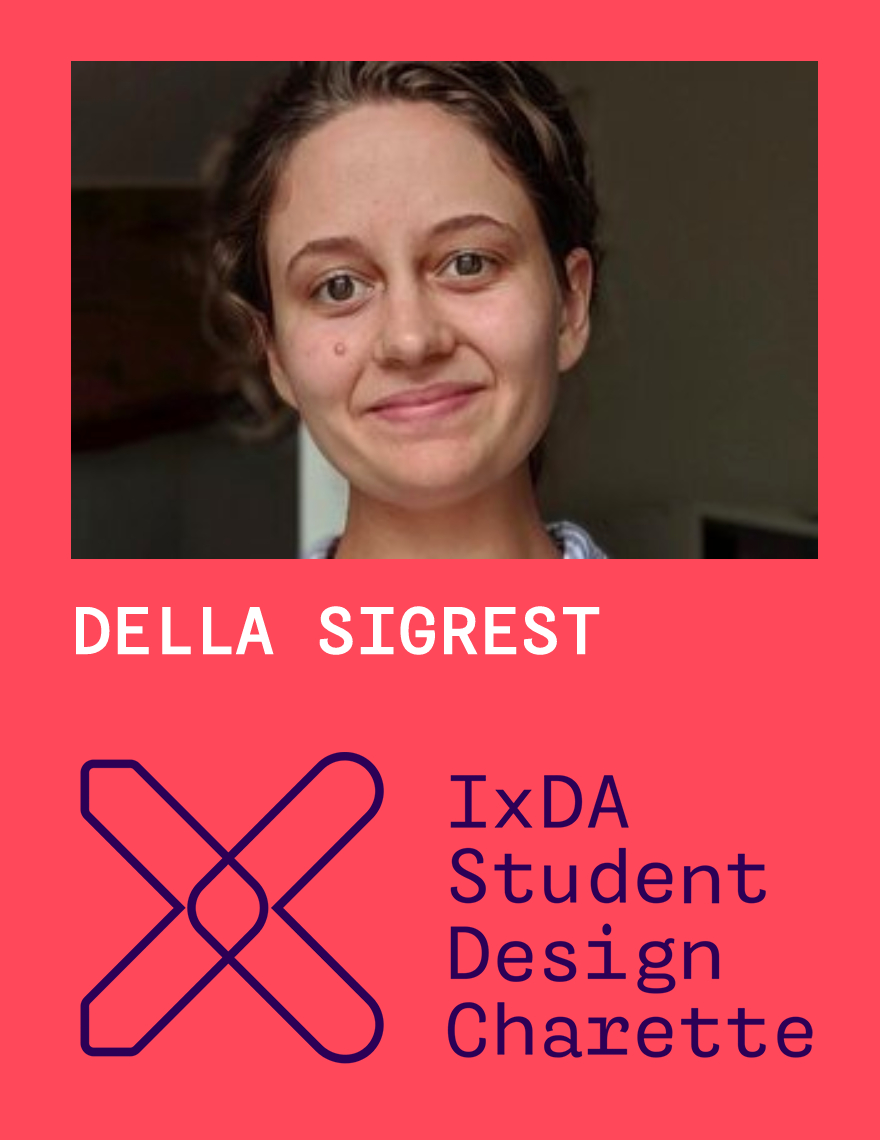 The IxDA Student Design Charette (SDC) brings together students and early professionals to tackle a different challenge each year.
In previous years, the SDC was a fast-paced 3-day sprint that happened during the in-person conference. This year, along with the conference, the SDC is moving online, giving students from around the world the chance to work together for a longer period.
Over the next two months, Sigrest and her fellow finalists will work in teams to address the challenge: "How might we achieve greater collective wellbeing through the power of our individual data?" The students will explore the potential for private data to enhance global health and wellbeing, and how individuals can contribute their data safely and maintain control of its use. Teams will receive one-on-one mentoring with mentors and reviewers from companies including IDEO, The New York Times, Cookpad, and Mckinsey Design.
Other finalists with Sigrest are students from California College of the Arts; Indiana University Bloomington; Kalinga Institute of Industrial Technology in India; Loughborough University in England; Moholy-Nagy University of Arts and Design Hungary; National College of Art and Design in Ireland; and the School of Visual Arts in New York.
Earlier this year, HCDE Master's student Elisabeth Dunn was on the winning team of the 2020 SDC when IxDA was held in Milan, Italy. Dunn worked with a team of three on an Alexa-enabled tool to assist caregivers with support and guidance to prevent meltdowns in neurodiverse children.
The winning team will be announced on February 5, 2021 at the Interaction21 conference. Find more information about the IxDA SDC here.