April 10, 2020
Image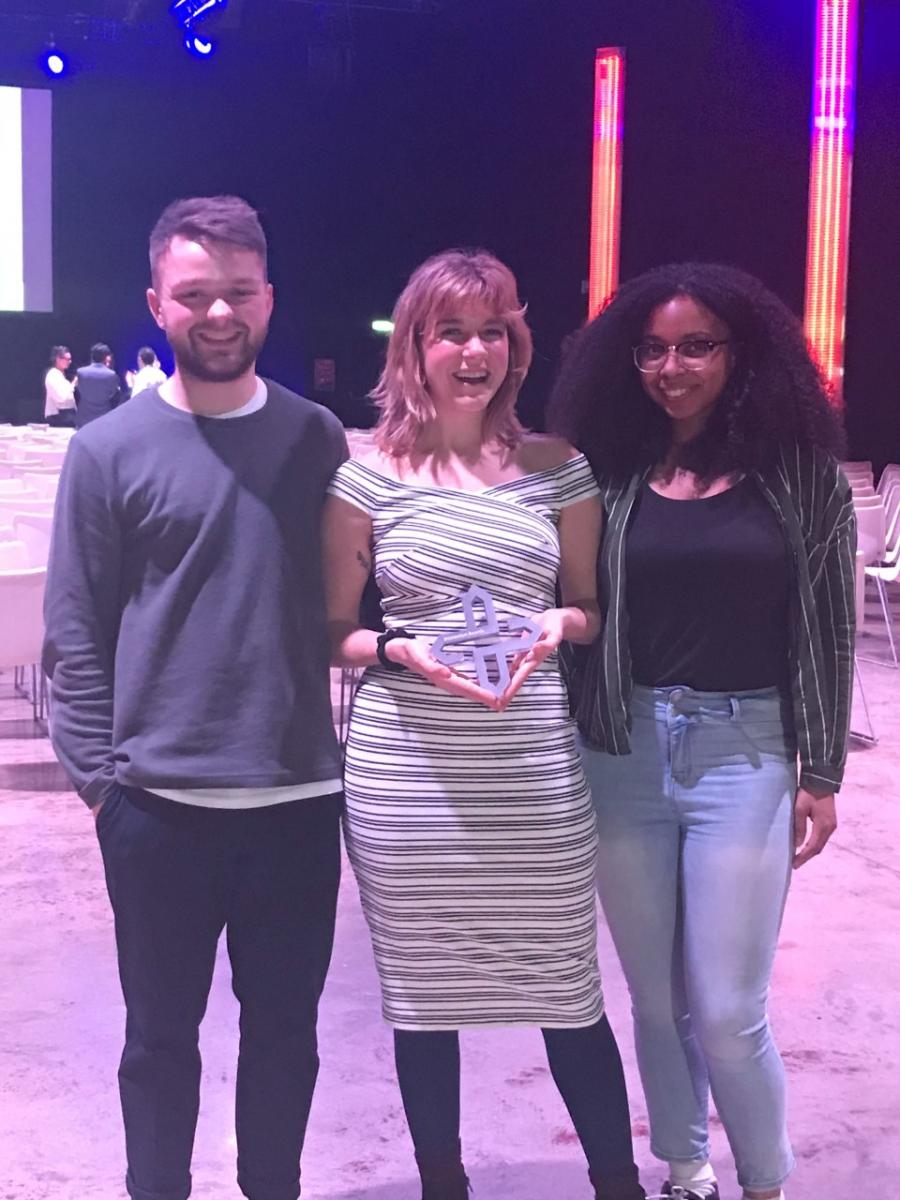 Elisabeth Dunn, right, and her teammates at the Interaction Design Association (IXDA) conference
Elisabeth Dunn, a first-year Master's student in the Department of Human Centered Design & Engineering, was on the winning team at the 2020 IxDA Student Design Charette.
The three-day Student Design Charette takes place annually as part of the Interaction Design Association (IXDA) conference, held this year in Milan, Italy, from February 4-7. Selection to the student design charette is highly competitive, with only nine students from across the world invited to participate in 2020.
The challenge, sponsored by Amazon, asked how can Amazon's cloud-based digital voice assistant, Alexa, be used to create empowering moments.
Design challenge: How might voice experiences improve the lives of people facing unique challenges? More specifically, how can Alexa better address the needs of the deaf, blind, disabled, or neuro-diverse? We want to hear your ideas for new devices or services that can empower those who may need it the most.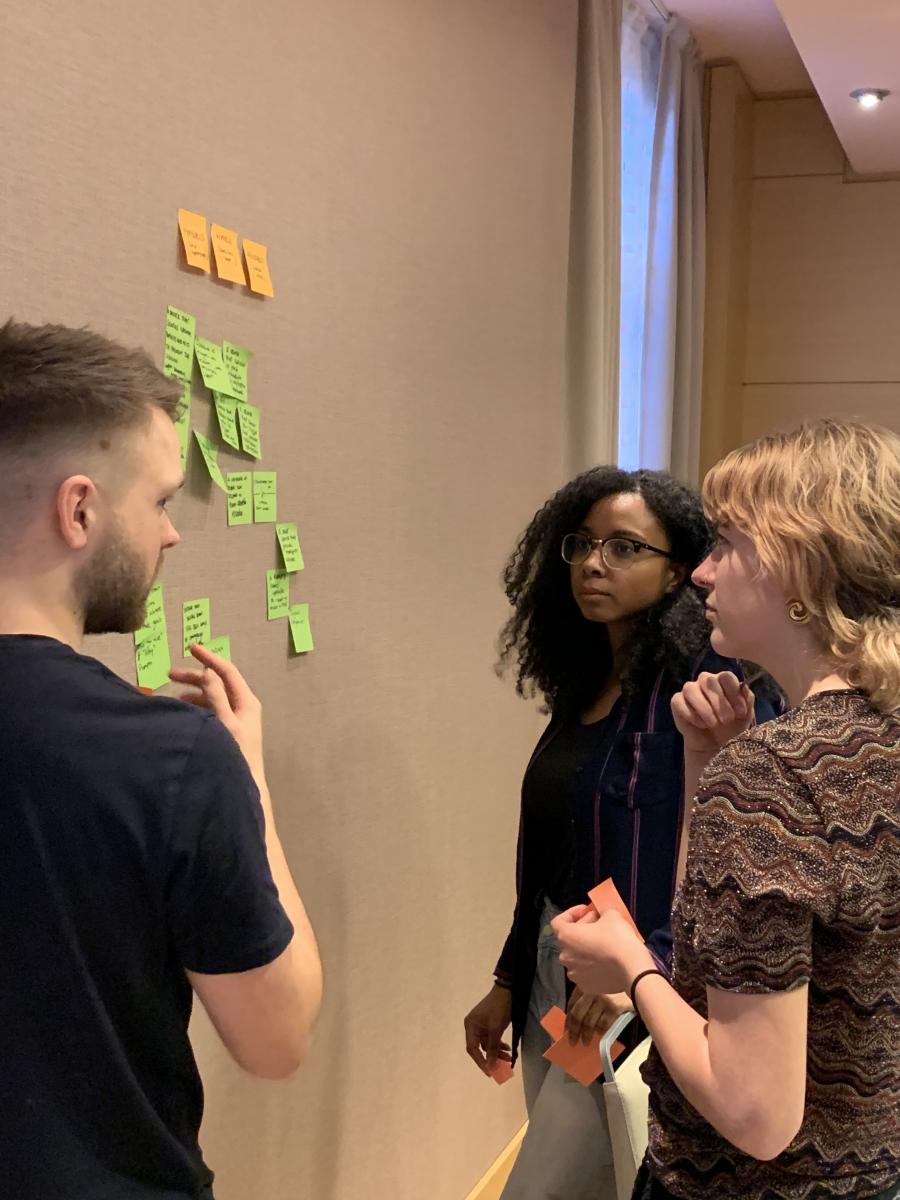 Dunn and her teammates had 72 hours to define their problem space, design and prototype solutions, and develop their presentation
After dividing into teams of three based on complimenting skill sets and interests, the students spent the following 72 hours identifying a problem space they wanted to address, developing a series of storyboards to convey their idea, and building simple prototypes to evaluate and communicate their concept.
Dunn and her team focused on using voice technologies to help families and caregivers care for neurodiverse children during meltdowns.
"Meltdowns are sensory overloads that people with autism can develop when they feel overwhelmed with a current situation," Dunn described. "They can experience an intense amount of anxiety, and experience loss of control that can be emotionally exhausting for both the person and their caregiver."
Dunn has first-hand knowledge about the needs of neuro-diverse people, having two brothers who are on the autism spectrum. She is interested in researching how technology can support both people with autism, especially those who are non-verbal.
Dunn and her teammates—Jack Strachan, a recent graduate of Loughborough Design School in England, and Leah DiVito, a student at the Austin Center for Design—developed Nora: a digital facilitation tool that assists with impending meltdowns in neurodiverse children by providing caregivers the support they need to stop them.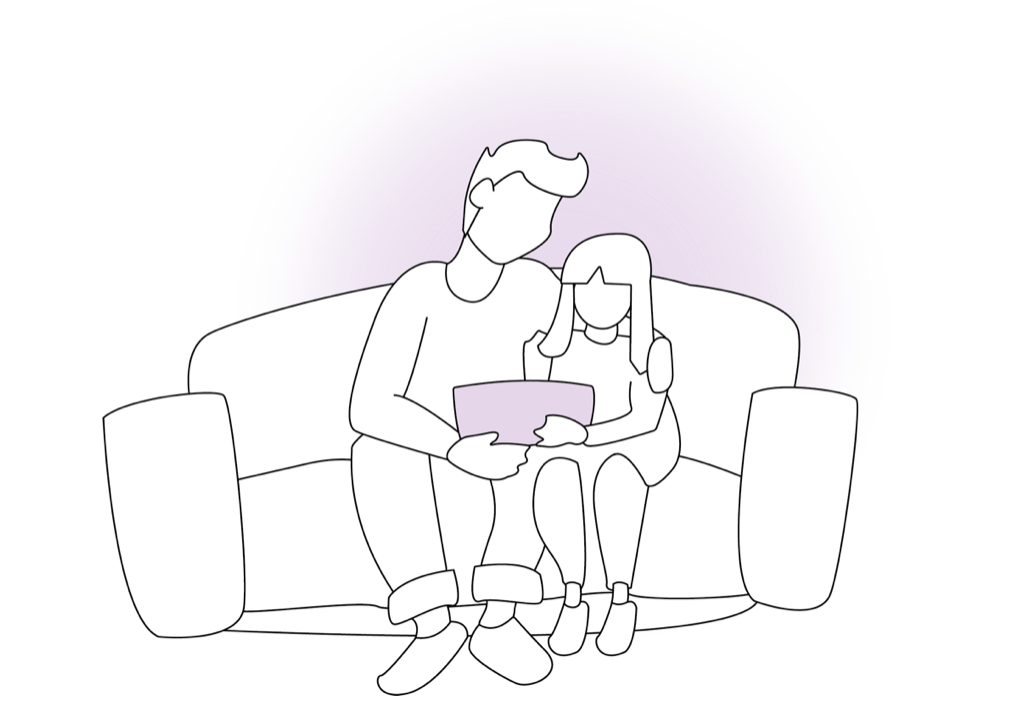 Storyboard illustration of Nora: a digital facilitation tool that assists with impending meltdowns in neurodiverse children by providing caregivers the support they need to stop them
Nora works by using a network of Alexa-powered devices to equip caregivers with personalized guidance to prevent a meltdown. Caregivers and children work together to co-create self-soothing methods that will work for the child's moment of need. If the child feels they are in a situation when a meltdown is coming on, they push a button on an Alexa-enabled ring to notify their caregiver of their distress. The caregiver and child can connect away from distractions, and use Alexa products to lead the child in facilitating her personalized self-soothing methods.
"I felt so confident in my teammates and how we worked together," Dunn said. "We were very collaborative and communicative throughout the whole process—constantly checking in with regard to how the project was going."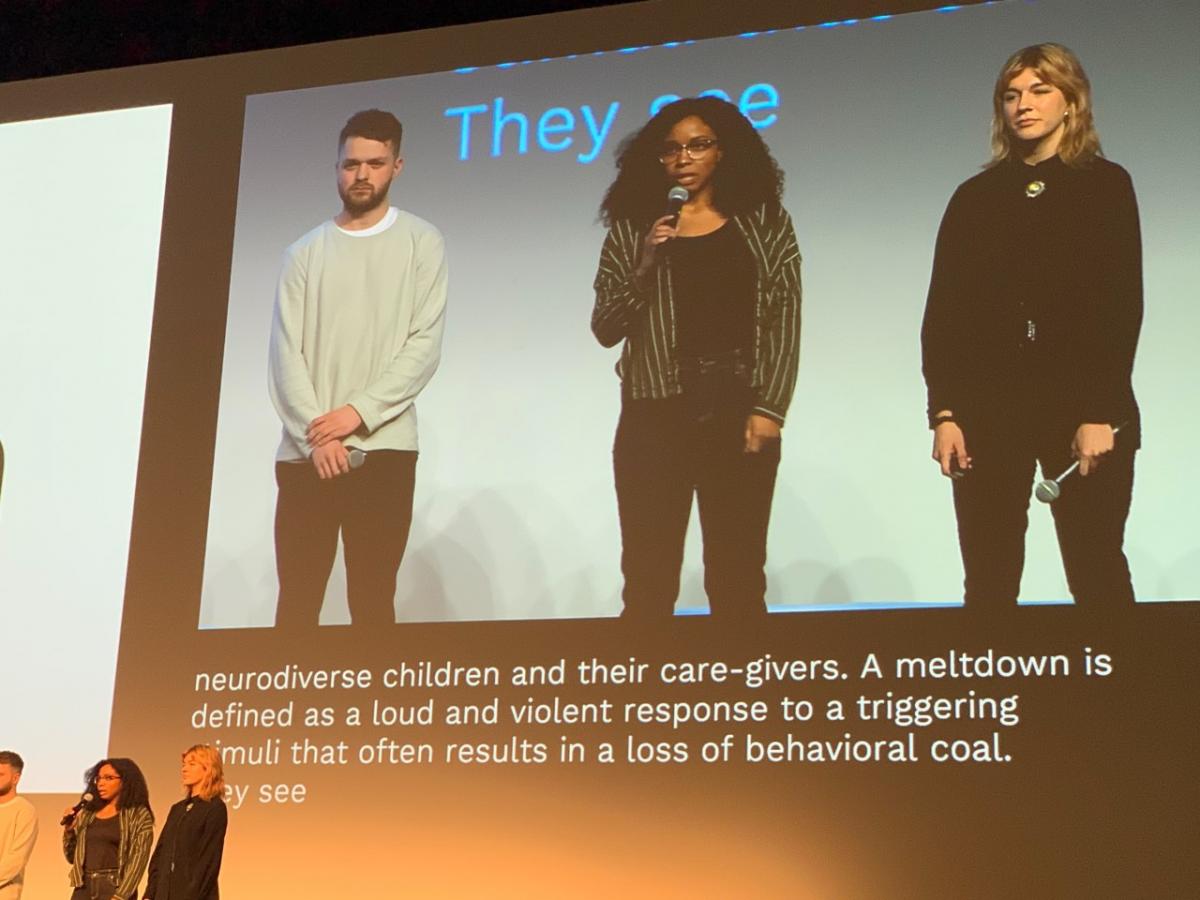 Dunn and her teammates were awarded first place after presenting their concept
"I also learned a lot about myself during this process," Dunn said. "As a researcher, I am generally in my head a lot as I work through each step in a design process. But since this was a quick challenge, I really learned from my teammates, who were more design-focused, how to find a good balance. I learned that I don't have to be so cautious when sharing my ideas and collaborating with a team."
On the final morning of the competition, Dunn and her teammates pitched their concept from the IXDA stage. A panel of judges made their decisions and announced Dunn's team as the 2020 Student Design Charette winners.
"I'm thankful that this experience allowed me to meet people from all over the world and from different cultures," Dunn said. "It was a good reminder to me that UX design isn't just happening here in the United States, but people are working on important design problems all over the world. It was great to be a part of that."