September 18, 2017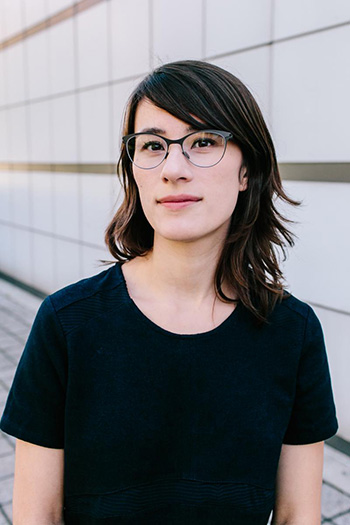 Nadya Peek
The Department of Human Centered Design & Engineering (HCDE) is pleased to announce that Dr. Nadya Peek will join the department's faculty as an assistant professor, beginning February 2018. Peek will bring a wealth of knowledge in machines and digital fabrication to HCDE's interdisciplinary faculty.
Dr. Peek comes to HCDE from the MIT Center for Bits and Atoms, where she is currently a postdoctoral research scientist. Her work focuses on unconventional digital fabrication tools, small scale automation, networked control systems, and advanced manufacturing. Essentially, she makes machines that make things.
Peek holds a PhD in Media Arts & Sciences from MIT, where her dissertation was "Making Machines that Make: Object-Oriented Hardware Meets Object-Oriented Software." She also has a Master of Science from the same program at MIT, and a Bachelor of Science in Artificial Intelligence from the University of Amsterdam.
HCDE Chair David McDonald welcomes Peek, saying:
"The HCDE faculty, staff, and students are extremely excited that Dr. Nadya Peek will be joining the department. Dr. Peek's research area opens new strategic directions for the application and development of novel human-centered techniques. Making, MakerSpaces, small run manufacturing, physical prototyping and the growing 'Internet of Things' are some of the important topics that Dr. Peek's research has touched. Having her join HCDE will build critical bridges to other engineering disciplines that will illustrate the value of including people more directly in design and design processes."
Additional information about Dr. Peek can be found on her website.