December 11, 2019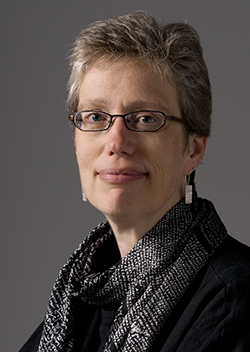 Cynthia Atman, Professor in the Department of Human Centered Design & Engineering, recently published "Design timelines: Concrete and sticky representations of design process expertise," in the November 2019 issue of Design Studies.
Dr. Atman was one of ten researchers around the world invited to contribute work to this issue of Design Studies, a special 40th anniversary edition focused on Design as a Discipline.
In her article, Atman describes her 25 years of research on design processes. Over the years, Atman and her colleagues have developed visualizations, called design timelines, to study how different individuals engage in the design process.
Atman's paper presents results of a study of the design timelines generated by 177 individuals who solved 401 separate design problems.
Highlights:
Individuals with more design expertise demonstrate more complexity in their design processes.
Design timelines convey the complexity of design processes and can be used to compare processes.
Design timelines can convey a unique design signature for each instance of a design process.
Design timelines provide useful contrasts to traditional node-and-arc design models.
Design timelines are effective tools for teaching design supporting design awareness.
From the paper:
The findings from this body of research show that individuals with more expertise have more complex processes, consider a broader set of information, spend more time problem solving, and are more likely to demonstrate a cascade pattern in their design activities. This paper also demonstrates the utility of a commitment to a single research methodology, creating a design timeline representation that is both concrete (visible) and sticky (memorable), and using that representation to tell a consistent story about design processes. Examples of using the timelines to teach about design processes demonstrate timelines are indeed sticky for students of design.
View Dr. Atman's full article here: "Design timelines: Concrete and sticky representations of design process expertise."