August 18, 2021
A team of HCDE researchers received an honorable mention award for their paper at the 2021 Conference for Conversational User Interfaces (CUI 2021).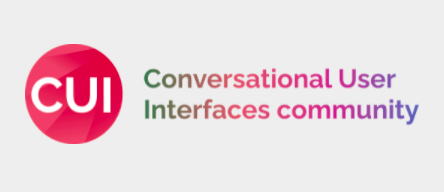 The paper, "Can I Talk to You about Your Social Needs? Understanding Preference for Conversational User Interface in Health," is authored by an interdisciplinary team of students and faculty from the University of Washington's Department of Human Centered Design & Engineering, Department of Biomedical Informatics and Medical Education, Department of Emergency Medicine, and the Harbor-UCLA Medical Center in Los Angeles County, California.
The researchers presented their work at the third annual Conference on Conversational User Interfaces (CUI '21), where they received a best paper honorable mention award.
The researchers studied people's preferences of using conversational user interfaces, or computer interfaces that emulate conversation with a real human, in the context of visiting an emergency department. "Improving on the prior work we demonstrate that with several usability and efficiency redesigns as well as enhancements in empathy design, the CUI interaction can be more engaging for all users (including those with high health literacy) and as efficient as a form-based survey in terms of workload and time to completion," the authors describe in the paper. "We further demonstrate that attitude towards emotional interaction is an additional and independent (from health literacy) factor correlated with CUI preference. This highlights the empathetic interaction benefits CUIs can offer to high health literacy users who may not need the understandability features."
The paper is authored by Rafal Kocielnik (HCDE PhD '21), Raina Langevin (HCDE PhD student), James S. George, Shota Akenaga, Amelia Wang (HCDE BS '20), Darwin P. Jones, Alexander Argyle (HCDE BS '21), Callan Fockele, Layla Anderson, Dennis T. Hsieh, Kabir Yadav, Herbert C. Duber, Gary Hsieh (HCDE Associate Professor), and Andrea L. Hartzler.
View the full paper on the ACM Digital Library website.