April 23, 2023
Faculty and students from the University of Washington's Department of Human Centered Design & Engineering had a strong presence at the 2023 Conference on Human Factors in Computing Systems (CHI), the premier international conference on Human-Computer Interaction.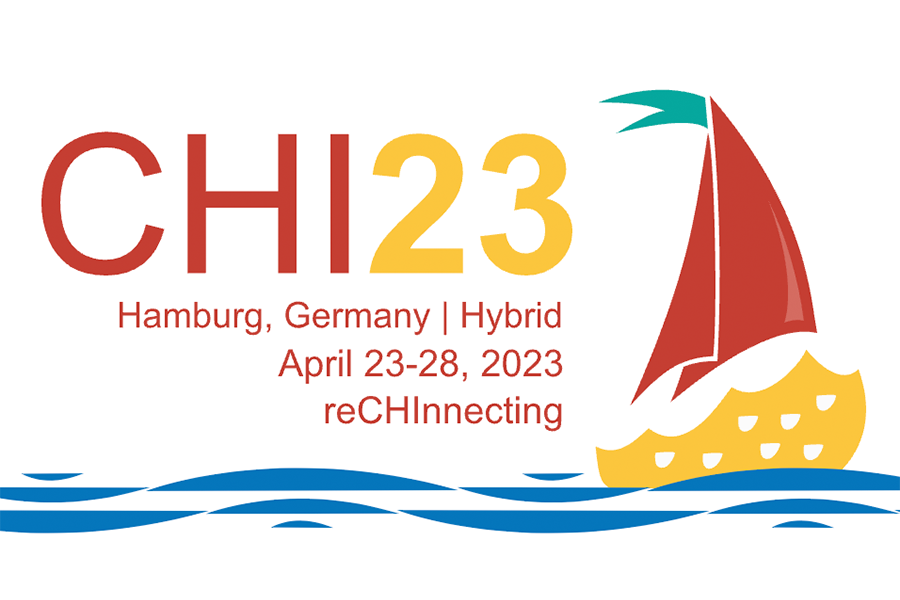 HCDE researchers are contributing 17 papers to the 2023 CHI conference, including two selected for the Best Paper Award recognition (given to the top 1% of submissions) and one selected for Best Paper Honorable Mention recognition (given to the top 5% of submissions).
Researchers from the UW community overall contributed to 62 papers. These publications draw from 7 different UW departments and programs, demonstrating the exceptional power of interdisciplinary research that is at the heart of the UW DUB community. Read the full list of UW contributions on the DUB website.
CHI 2023 is held from April 23-28 in Hamburg, Germany. Find information about contributions of HCDE researchers below. Names of HCDE students and faculty are in bold.