June 14, 2022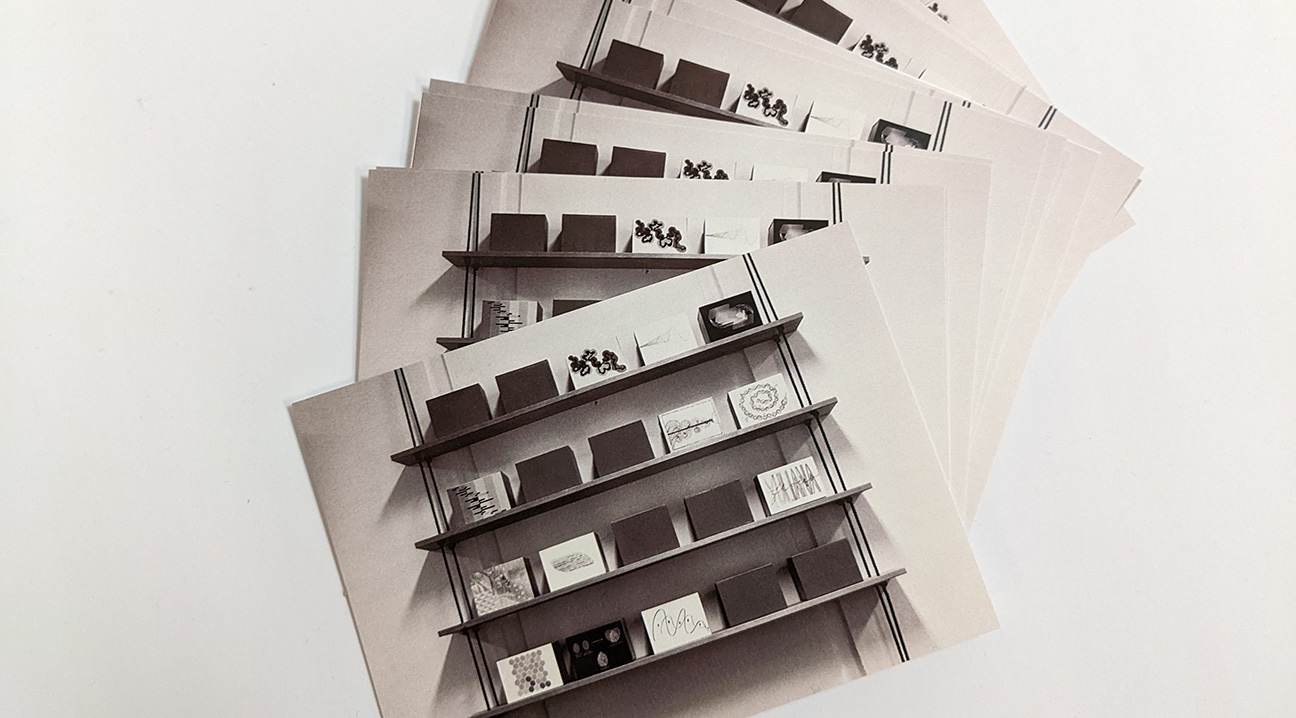 In Dear Design, a HCDE Directed Research Group led by HCDE Professor Cindy Atman, students explored their design processes by creating postcard representations of their ideal "design signatures." Artifacts created by the students are now on display in a pop-up gallery on the fourth floor of Sieg Building.
Every time someone begins a design process, a tracing of each step in the process can be imagined as a "design signature." Design signatures are inherently unique and personal, and vary across different types of design projects, with different goals, constraints, and deliverables. According to decades of research on design processes by Cindy Atman, professor in the Department of Human Centered Design & Engineering, when designers have awareness of their design process, they 1) have a better understanding of the process in general, 2) stay aware of where they are in the process, 3) make informed choices for their next steps, 4) enact those choices, and 5) continue the cycle.
In Dear Design, an ongoing Directed Research Group led by Professor Atman, students reflected on their design processes and created their unique design signatures. Inspired by the book Dear Data, an analog data postcard drawing project by Giorgia Lupi and Stefanie Posavec, Atman led the students in the creation of postcards that contained their "ideal design signatures." 
Each week in the 10-week research group, students created representations of the design process from projects they observed, projects they completed in the past, or projects they did and captured specifically for the seminar. The final Dear Design postcard created by each student is their "ideal design signature," a representation of the way they hope their design processes will look in the future.
Below find excerpts from the Dear Design postcard compendium. View a PDF of the full compendium currently on display in Sieg Building here.
This Directed Research Group is a part of a larger body of Professor Atman's research on design process expertise and awareness. See Design Timelines: Concrete & Sticky Representations of Design Process Expertise to read this published research.
In Spring 2022, Grace Barar (BS '21), a research scientist in HCDE, designed an interactive pop-up exhibit in Sieg Building to highlight this work. Each block within the exhibit displays two students' ideal design signatures, and two sides are painted a solid color. When the blocks are arranged in a specific manner as shown in the accompanying diagram, the blocks form an ideal design signature, identified through prior design process expertise research.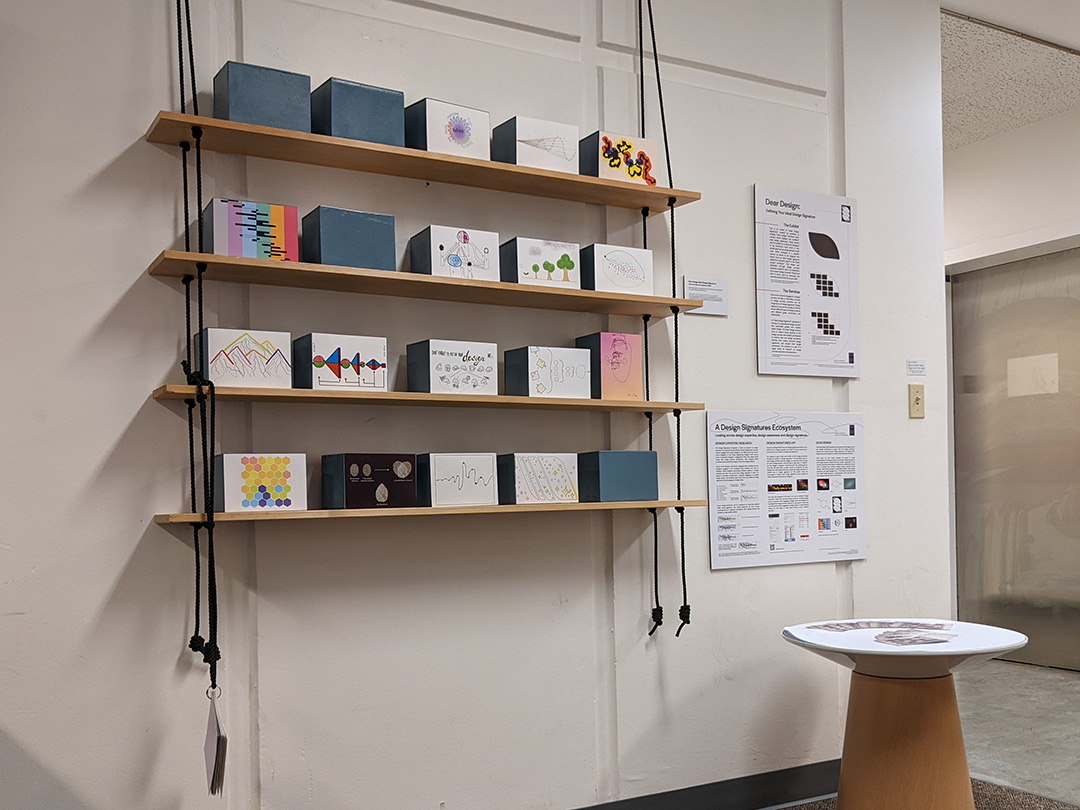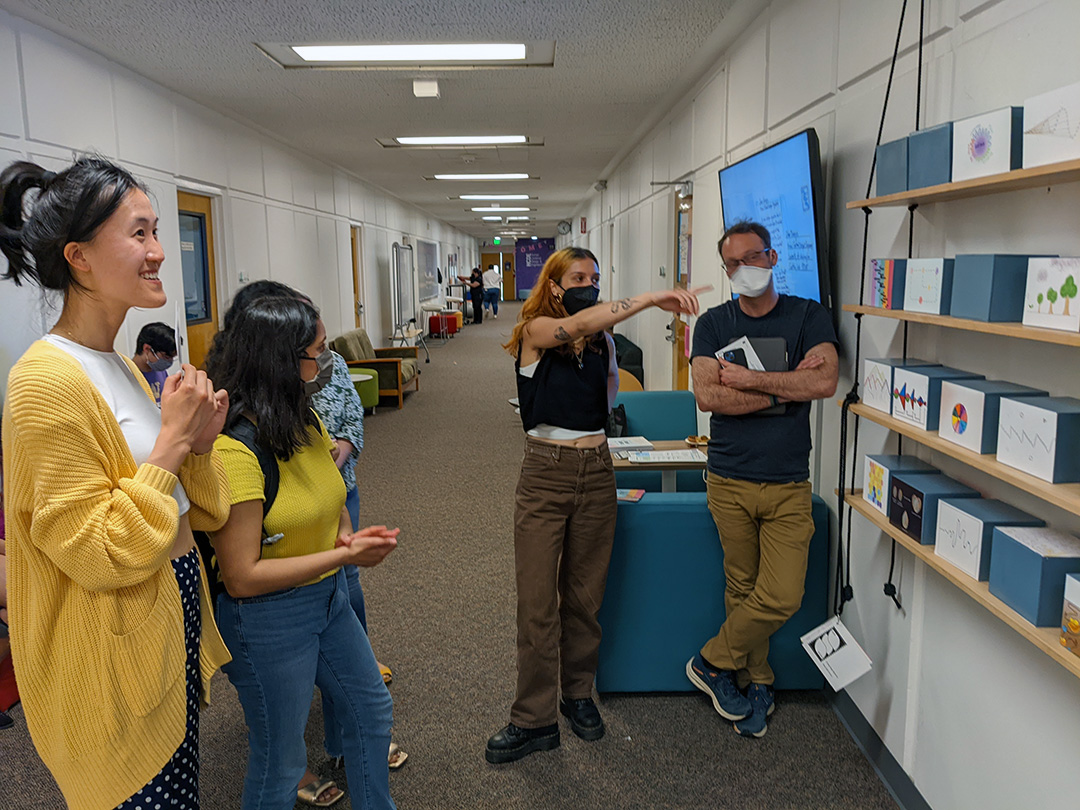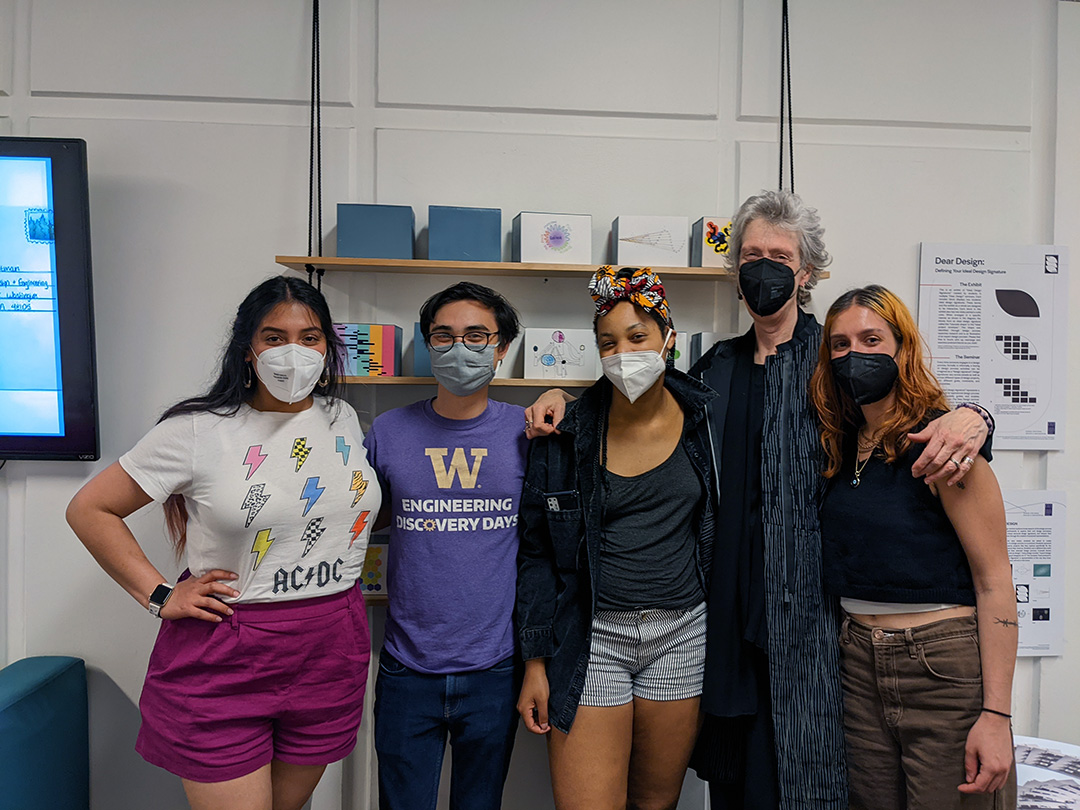 The concept of the Dear Design Directed Research group was co-created by Professor Atman and PhD student Kathryn Shroyer. HCDE Research Scientist Khadijah Jordan (BS '20) and Kathryn Shroyer helped lead the first iteration of Dear Design in 2020, and Grace Barar and HCDE PhD student Yuliana Flores helped lead two Dear Design groups in 2022.
All are welcome to view the pop-up gallery on the fourth floor of HCDE's home in Sieg Building, on exhibition through Autumn 2022.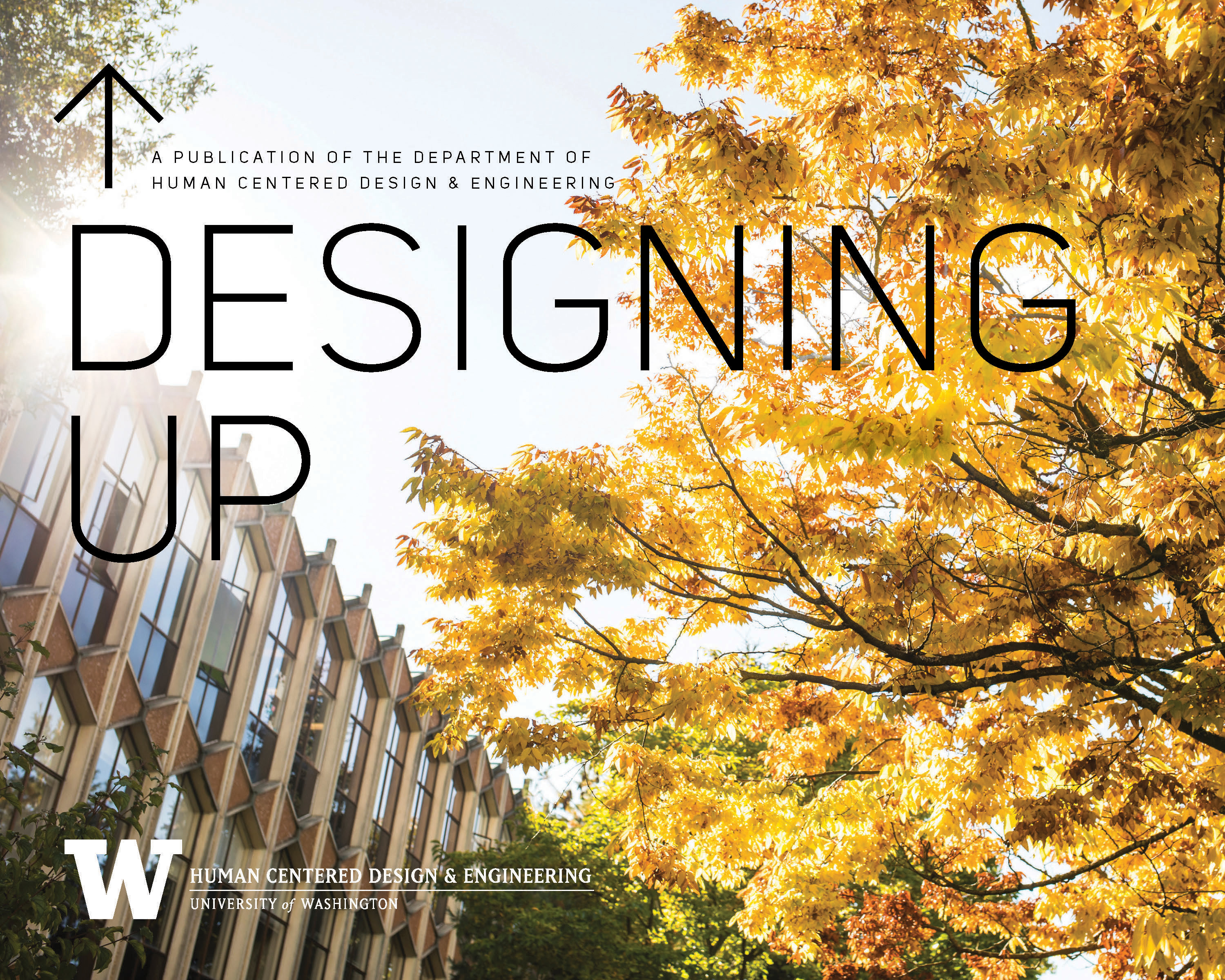 HIGHLIGHTS FROM 2021-2022 YEAR
2022 Designing Up
View this story and others in HCDE's annual publication, Designing Up, where we highlight activities and accomplishments of HCDE's students, alumni, and faculty.
View the 2022 issue