July 7, 2020
Kate Starbird, associate professor in the Department of Human Centered Design & Engineering, was interviewed by The Seattle Times about the online spread of misinformation during the COVID-19 pandemic and leading up to the 2020 election.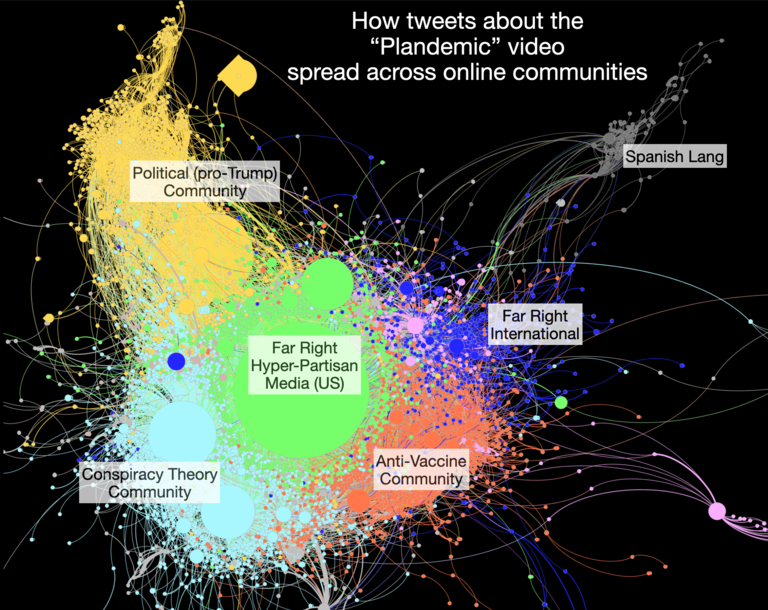 This "retweet network graph" from Kate Starbird shows how the "Plandemic" conspiracy theory video spread via Twitter. Each circle is an account, with the size proportional to retweets. The colors represent clusters of accounts closely linked by retweets. Accounts that retweet each other are closer together. Starbird categorized the accounts based on their profile descriptions. The graphic depicts hundreds of thousands of tweets from nearly 6,000 accounts. The Seattle Times
"As time goes on, what we're seeing is the convergence between COVID-19 and election 2020," she said. And that means the flood of half-truths, distortions and flat-out lies the World Health Organization calls an "infodemic" is only going to intensify. "Things are becoming more politicized," Starbird told The Seattle Times.
Starbird is a founding co-principal investigator of the newly created Center for an Informed Public (CIP), a cross-campus, interdisciplinary center aimed at translating research about misinformation and disinformation into policy, technology design, curriculum development, and public engagement.
According to Starbird, who has researched the online spread of rumors and misinformation for nearly a decade, people are especially vulnerable to misinformation when political identities are engaged. To stop the spread of misinformation, Starbird says it's effective when individuals simply correct themselves if they shared something they later learned to be false or misleading. "People share misinformation. It happens," she told The Seattle Times. "I don't think we should be judging ourselves or others as bad people."
Read the full article on The Seattle Times: COVID-19 meets Election 2020: the perfect storm for misinformation.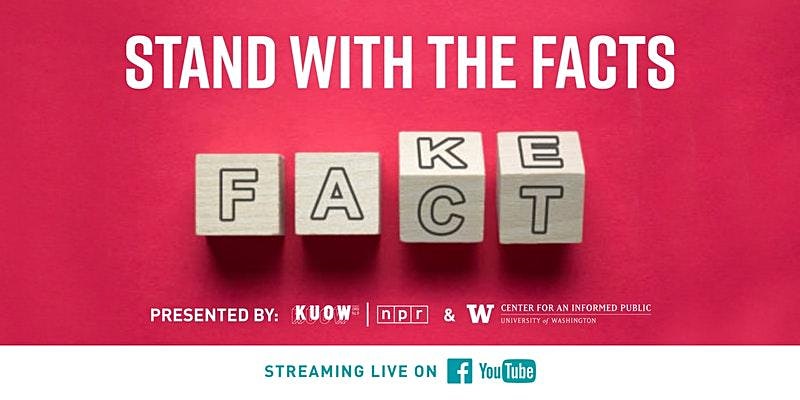 Stand with the Facts: How bots and trolls leverage a crisis
A conversation with Kate Starbird
On Tuesday, July 7 at 1 p.m. PT
, HCDE Associate Professor Kate Starbird is the featured guest on KUOW's Stand with the Facts event, about how bots and trolls leverage crisis events on social media. This free event is organized by KUOW and the UW Center for an Informed Public.
Register and watch online here
.