October 16, 2019
New gift to HCDE expands programmatic offerings related to human-centered security and privacy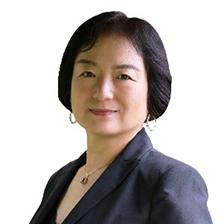 Jing de Jong-Chen is an industry veteran with over 15 years of cybersecurity and multinational executive experience.
Jing de Jong-Chen, Senior Associate at the Center for Strategic and International Studies, has established an endowed fund to support the Department of Human Centered Design & Engineering in developing new programs related to human- centered security and privacy. This gift will allow HCDE to launch new initiatives including bringing security and privacy experts to campus for panel discussions, lecturers, or workshops; building a new research agenda around human-centered security and privacy at the UW; and connecting with organizations in the US and overseas that have key interests in the field.
Bringing more human-centered theory and design to the field of usable security and privacy is critical to Jing.
With rapid adoption of new technologies including Artificial Intelligence and Internet of Things in both public and commercial settings, both critical infrastructures and commercial services will face new types of cybersecurity threats globally
According to Jing, it is no longer enough for the security and privacy communities to respond to the existing known types of malwares, data thefts and privacy violations. The focus for the government, industry and academic organizations needs to shift from a technology-centric approach to a human-centered approach to understand the groups and the people who are behind these attacks. The science and technology research and development must serve the human needs including ease of use, heightened awareness of security and privacy threats. A new frontier of AI security and privacy will benefit from incorporating HCDE principles so that protection is a central part of machine learning process.
Jing considers the HCDE program at University of Washington a leader in this space. She sees a talent deficit in the area of cybersecurity and privacy today, and hopes that with this endowment the department will be able to expand its impact by offering opportunities for students to gain insights and be inspired by the leading experts in the field of cybersecurity and privacy.
Jing is the founder and CEO of CrossAvenue International and a Senior Associate of Technology Policy Program at the Center for Strategic and International Studies, where she focuses on cybersecurity and technology policy advisory and advocacy. Previously, Jing was the partner and general manager of global cybersecurity strategy at Microsoft Corporation, where she worked in the areas of cybersecurity policy, security standards and partnership development. Jing served as vice president and the board director of the Trusted Computing Group for over a decade and led multiple cross industry efforts for the advancement of trusted computing and global supply chain trust. Jing also serves as the board advisor of the Wilson Center's Science and Technology Innovation Program, Board Advisor of the Executive Women's Forum and was the founder of Microsoft Women in Security.