August 25, 2020
Cecilia Aragon, a professor in the Department of Human Centered Design & Engineering, is co-principal investigator on AccessADVANCE, a new project awarded $1 million by the National Science Foundation to increase the participation and advancement of women with disabilities in academic science, technology, engineering, and math (STEM) careers.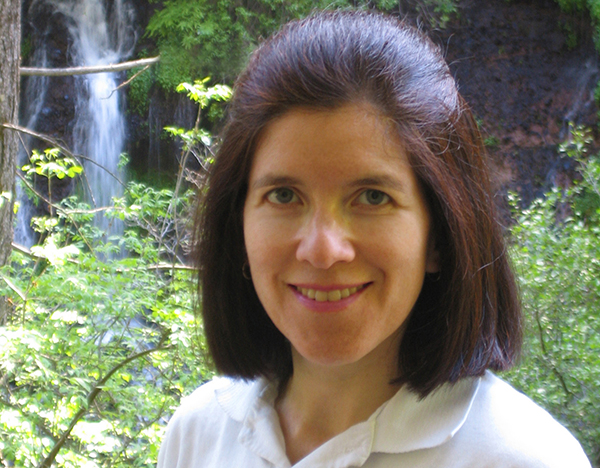 Dr. Cecilia Aragon
Female faculty with disabilities in STEM fields have traditionally been an understudied and underserved population. Although there are relatively few women who currently hold faculty positions in STEM fields, any faculty member may at some point become disabled, permanently or temporarily. This project aims to address systemic issues impacting the career advancement and success of female STEM faculty with disabilities to create truly inclusive and equitable workplaces.
"This is an important intersectional area of concern that has not been fully addressed in literature or practice," Aragon said. "Resources describing best practices for being welcoming and accessible to women with disabilities exist, but these practices have not been widely adopted nor are they specific to STEM careers."
Principal Investigator on the project is Dr. Sheryl Burgstahler, founder and director of UW's DO-IT Center and UW Access Technology Center, and an affiliate professor in the College of Education. Canan Bilen-Green, Vice Provost and Hogoboom Professor of Industrial and Manufacturing Engineering at North Dakota State University is Senior Personnel on the project.
Aragon, Burgstahler, and Bilen-Green will work with a nationwide online community of postsecondary STEM departments and other organizations that promote women in STEM to provide on-site capacity-building institutes. The researchers will develop and expand an online Knowledge Base and other resources to share Q&As, case studies, and promising practices regarding institutional practices to increase the participation of women with disabilities in academic STEM careers.
"To effectively support female STEM faculty, attention to disability issues must be woven into the entire sociotechnical ecosystem of STEM departments," Aragon said. "Many diversity efforts, even those that aim to take an intersectional approach with regard to race and gender, do not address disability."
Aragon hopes this project will increase diversity within STEM, while developing and disseminating transformational research and practice to enhance understanding and promote systemic changes in postsecondary STEM departments. "Ultimately, AccessADVANCE will broaden participation in STEM academic careers and improve those fields with the talents and perspectives of female faculty with disabilities, and thus enable a richer and more effective STEM community for all," Aragon said.