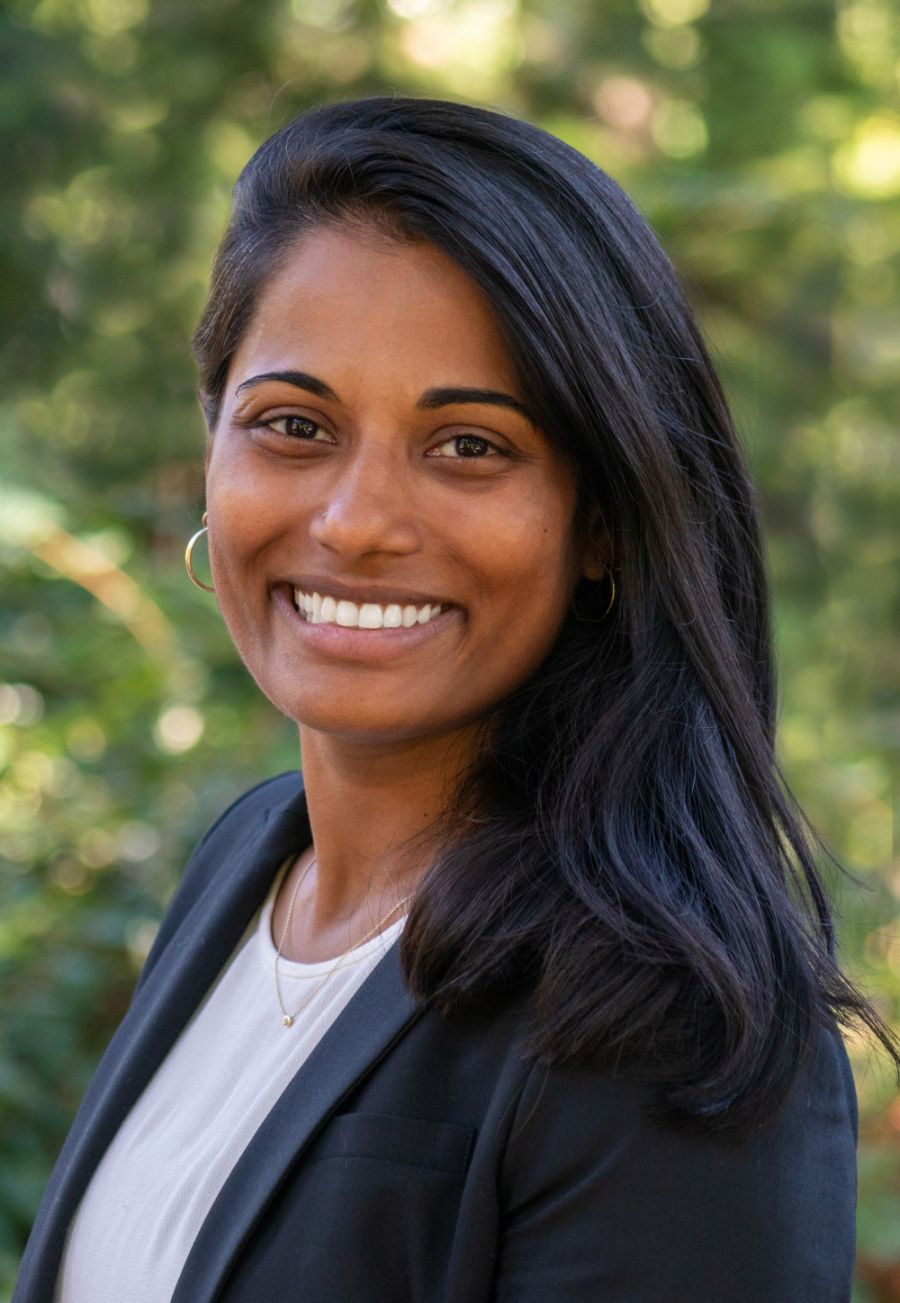 Assistant Professor
Human Centered Design & Engineering (HCDE)

katyach@uw.edu
310 Sieg Building
Education
PhD, Civil and Environmental Engineering, University of California, Berkeley, 2017
MS, Environmental Engineering, University of California, Berkeley, 2013
BS, Environmental Sciences, University of California, Berkeley, 2012
Biography
Dr. Cherukumilli is an environmental engineer who studies the prevalence of natural and anthropogenic chemical contaminants in drinking water supplies to assess risk exposure and mitigate the associated disease burden. She is interested in designing and deploying water quality monitoring and treatment technologies that are equitable, affordable, usable, and scalable.
Cherukumilli's research leverages fieldwork, experimental lab work, human centered design, data visualization, and participatory research methods. Before joining HCDE as an assistant professor in September 2023, she was a postdoctoral scholar in the Department of Civil & Environmental Engineering and the Blum Center for Developing Economies at UC Berkeley. Prior to this position, she worked at the University of Washington Department of Civil & Environmental Engineering as a lecturer and a commercialization postdoctoral fellow.
Cherukumilli also leads Global Water Labs, a nonprofit organization aiming to advance access to safe drinking water through innovation and technology transfer. She is dedicated to conducting actionable and impactful research, promoting environmental justice and sustainability, and amplifying underrepresented voices through her scholarship, teaching, mentorship, and service activities.
Selected Publications
(2023). Cherukumilli, K., Ray, I., Pickering, A., Evaluating the Hidden Costs of Drinking Water Treatment Technologies. Nature Water. 1: 319-327. doi: 10.1038/s44221-023-00055-y.
(2022). Cherukumilli, K., Bain, R., Chen, Y., Pickering, A., Estimating the Global Target Market for Passive Chlorination. Environmental Science & Technology Letters. 10(2): 105-110. doi:10.1021/acs.estlett.2c00781.
(2020). Amrose, S., Cherukumilli, K., Wright, N. Chemical Contamination of Drinking Water in Low Income Communities. Annual Review of Environment and Resources. 45: 195-226. doi:10.1146/annurev-environ-012220-105152.
(2017). Cherukumilli, K.*, Delaire, C., Amrose, S., Gadgil, A. Factors Governing the Performance of Bauxite for Fluoride Remediation of Groundwater. Environmental Science and Technology. 51(4): 2321–2328. doi:10.1021/acs.est.6b04601. *corresponding author
Additional publications can be accessed via Google Scholar.
Honors & Awards
UW CoMotion Innovation Fund and Postdoctoral Fellowship, 2018
R&D Magazine Top 100 Inventions Award, 2017
Bay Area Global Health Innovation Challenge Grand Prize, 2017
National Science Foundation Graduate Student Fellowship (NSF GRFP), 2012
Professional Affiliations
Association of Environmental Engineering and Science Professors (AEESP)