October 12, 2023
The University of Washington's Department of Human Centered Design and Engineering welcomes Dr. Katya Cherukumilli to the faculty as its newest assistant professor. Cherukumilli brings a background in interdisciplinary research that combines methods in human-centered design, environmental engineering, and public health to advance equitable access to safe drinking water.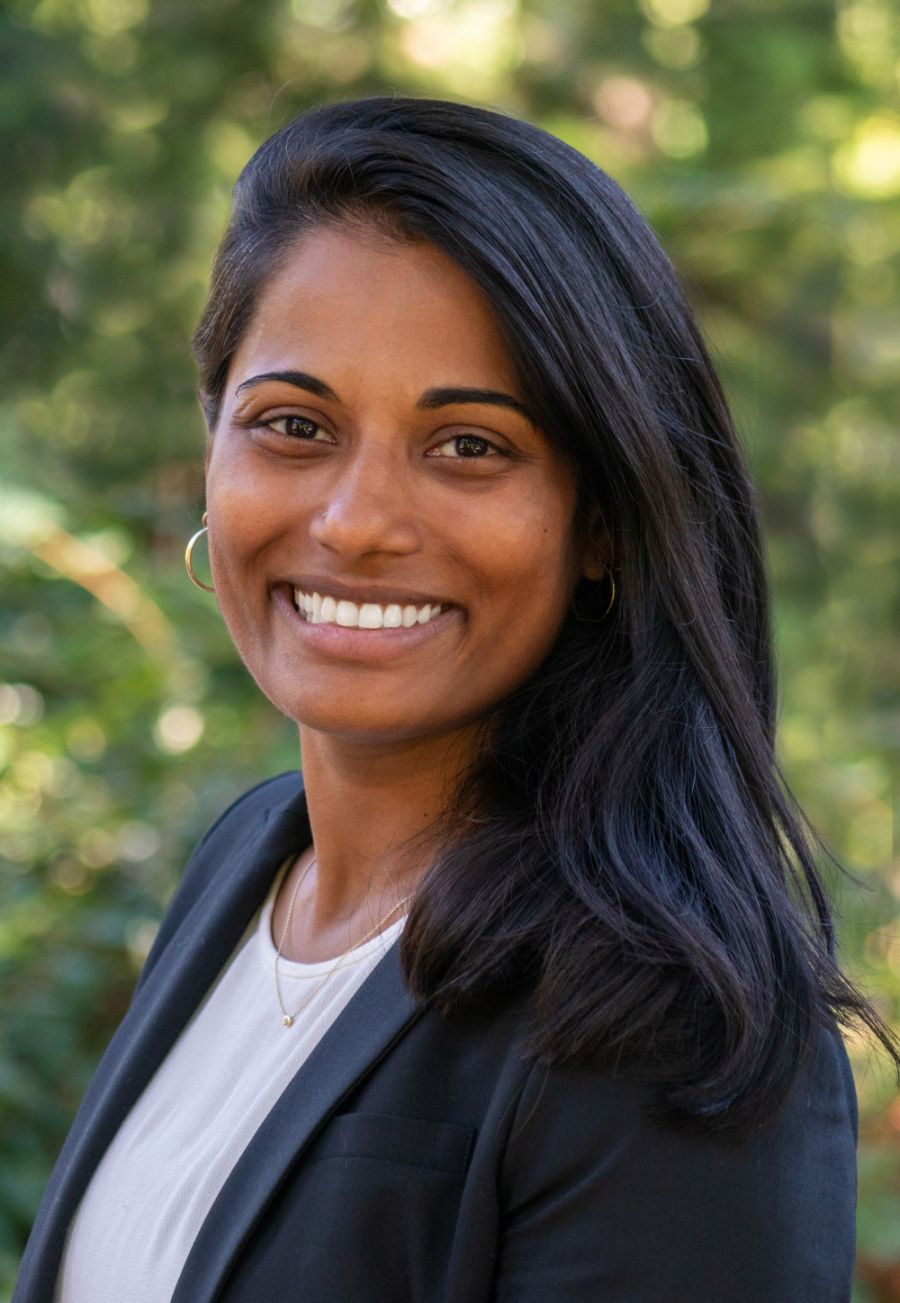 Dr. Katya Cherukumilli
Dr. Katya Cherukumilli is an environmental engineer and water chemist whose work bridges the gap between scientific discovery, technology design, and real-world impact. She studies the prevalence, co-occurrence, and remediation of chemical contaminants in drinking water supplies. Cherukumilli's lab designs and deploys drinking water quality monitoring and treatment technologies by leveraging data science, experimental studies, hardware prototyping, and community-engaged research.
Cherukumilli has had a lifelong passion for safe water access and environmental conservation. She was born in a rural farming village in South India, and since moving to the US at age six she has lived near coastal areas in Florida, California, and now Washington. "From a young age, I have been aware of the disparity in resource access in these different regions that I lived in, and the intertwined, complex issues that are layered beneath it, including social, economic, political, and environmental factors," she said.
Cherukumilli attended the University of California, Berkeley, where she graduated with a BS in Environmental Sciences, Energy & Resources, and Global Poverty & Practice, and later earned her PhD in Environmental Engineering with a designated emphasis in Development Engineering. She has worked as a postdoctoral scholar in the Department of Civil & Environmental Engineering and the Blum Center for Developing Economies at UC Berkeley and as a lecturer and a commercialization postdoctoral fellow in the Department of Civil & Environmental Engineering at University of Washington. She also founded Global Water Labs, a nonprofit organization dedicated to enhancing access to safe drinking water through innovation and technology transfer.
Cherukumilli's work is strongly aligned with HCDE principles, research, and design methodologies. "When we look at many of the existing technologies to monitor or improve drinking water quality, no matter how effective they are in a lab setting, if they aren't designed with and for the end-users in mind, and people aren't using them, then it defeats the entire purpose of the technology," she said. "Today, over 2.1 billion people in our global community still lack access to safe water, and it's not due to a scarcity in technological advancements or scientific knowledge. It's due to how existing technologies were designed and implemented — what they offer to the users, if they're accessible or usable, and whether they alleviate or place a burden on marginalized and underserved populations. So, I believe it is critical that we train the next generation of engineers to think deeply about the end-users and beneficiaries of hardware technologies and to keep the larger perspective of where our work fits into advancing social equity. In HCDE, I look forward to working with students and faculty on these profound problems across technology design, engineering, and implementation."
Cherukumilli leads the Safe Water Equity and Longevity Lab (SWELL), where she is currently recruiting up to two doctoral students. In Winter 2023, she will teach HCDE's graduate-level course on usability studies (HCDE 517), and the undergraduate usability course (HCDE 417) in Spring 2024. She also looks forward to developing new courses related to sustainability, equitable engineering, and the application of human-centered design principles to broader disciplines.
Cherukumilli's office is in 310 Sieg Building, and her research lab will be in More Hall with support from the Civil & Environmental Engineering department. "I am looking forward to getting to know everyone in this great community and spending time together," she said. "Please drop by my office for some tea and snacks or just to say hello!"