February 1, 2023
Leslie Coney, a second-year PhD student in the Department of Human Centered Design & Engineering, has received a research award from the newly announced Google Health Equity Research Initiative. This grant supports Coney's work aimed at connecting Black birthing individuals with non-hospital care networks.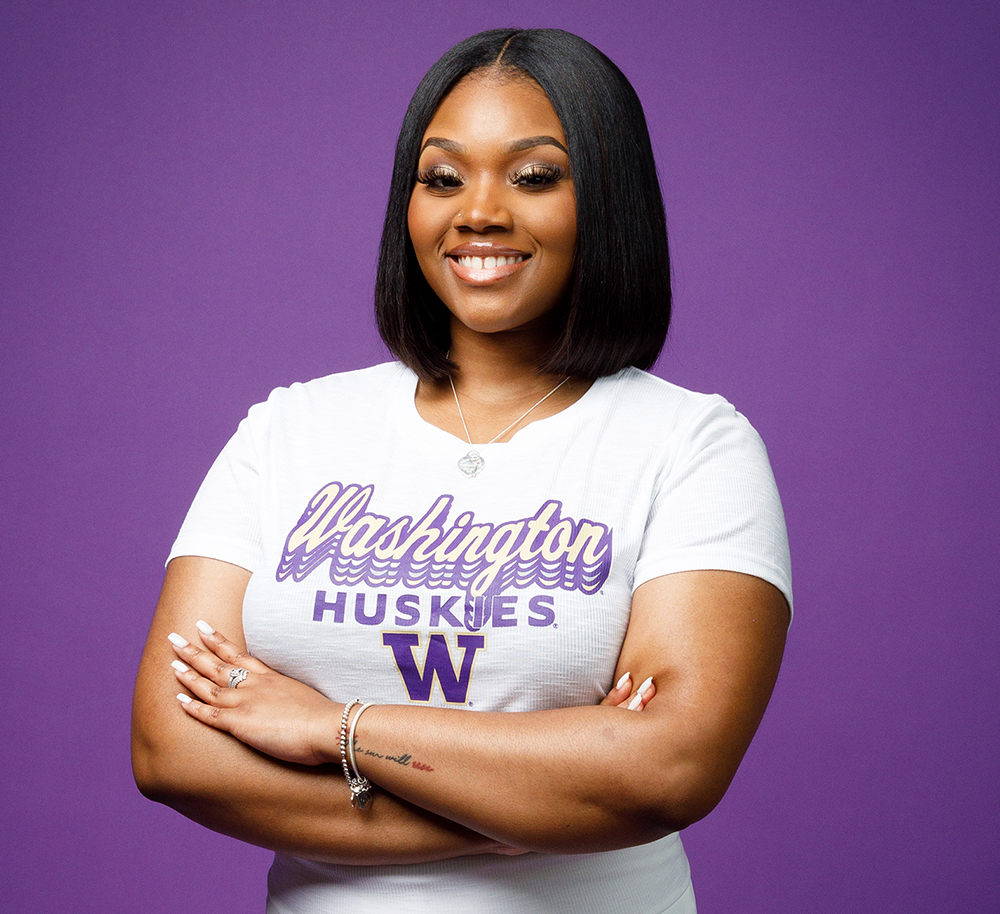 Leslie Coney
Black women face a much higher risk of death during childbirth, with up to 60% of these deaths being preventable. Research shows that Black infants have better outcomes when they are delivered by Black healthcare providers. Historically, the over-medicalization of Black birth and discrimination in healthcare have had negative impacts on Black birthing individuals, leading to a growing interest in alternatives to hospital care during pregnancy and postpartum for Black birthing individuals.
HCDE PhD student Leslie Coney is studying the barriers that Black birthing people face when trying to access non-hospital care options, such as home birth and birthing centers, and is working to develop technology-based solutions that can support their navigation of these options.
"This work is important to me because Black birthing people and communities should get to revel in the radical joy of bringing Black life into this world. I want to ditch deficit narratives and reimagine what Black pregnancy and birth looks like through technology and design," said Coney.
Working with Whitney Robinson, founder of The Renèe, in Atlanta, Georgia, Coney will conduct co-design sessions with Black birthing people in the Atlanta and Seattle area. They will work to develop a tool that provides information and resources for birthing people that span beyond medical institutions for a more holistic approach to maternity care.
"Our goal is to design and cultivate safe, soft environments for Black birthing people to exist wholly and freely," said Coney. "This Google award will allow me to lead this work in an intentional and meaningful way with amazing collaborators and beautiful communities."
The Google Health Equity Research Initiative supports researchers in advancing health equity research to improve health outcomes for groups disproportionately impacted by health disparities and/or negative social and structural determinants of health. The 2023 awardees were selected based on projects that will impact LGBTQ+, Black, Latino, and Alaskan Natives communities, as well as marginalized birthing parents and marginalized groups experiencing intimate partner violence. View the 2023 Google Health Equity Research Initiative awardees here.