October 6, 2022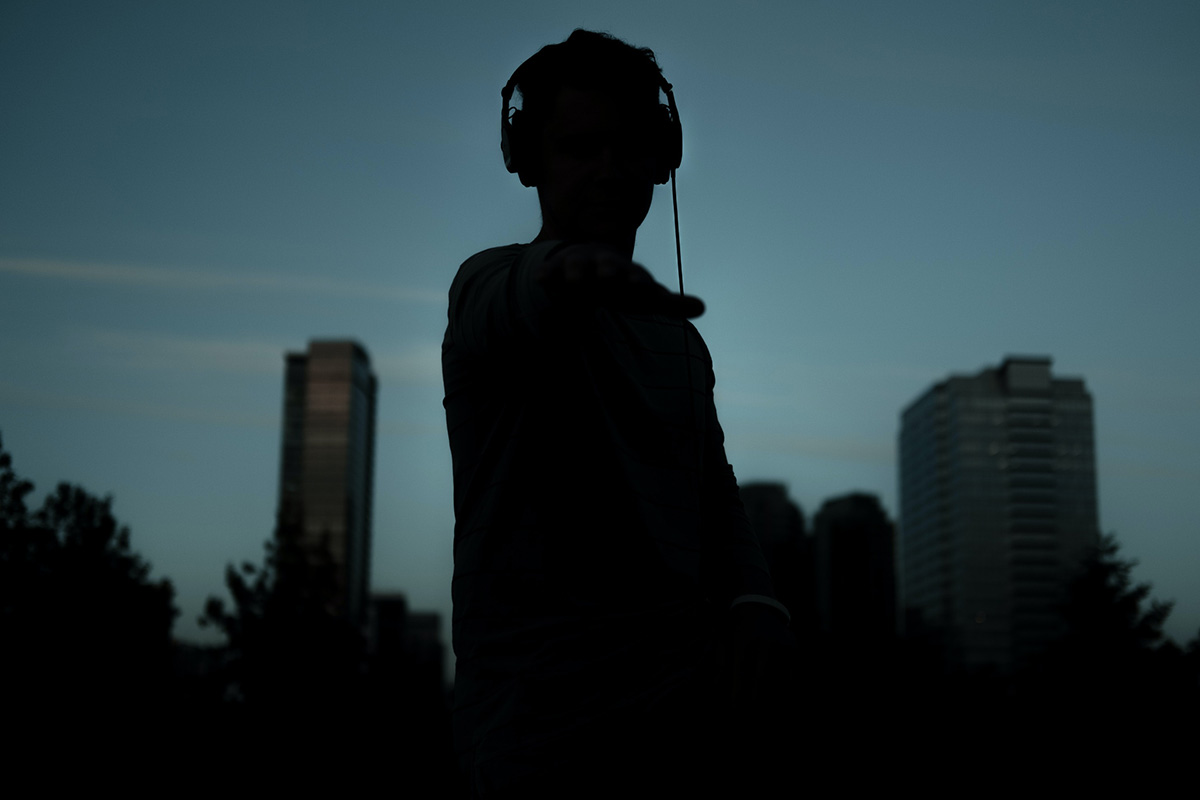 A new project led by HCDE PhD student Brett Halperin and Associate Professor Daniela Rosner asks the question, "how might interactive sonic narrative streetwear support urban community-based amplification of space, place, and belonging?"
Urban@UW, a University of Washington program that supports collaborative research-to-practice efforts that address today's urban challenges, announced support of the project, "Toward Interactive Sonic Narrative Streetwear to Support Urban Community-Based Amplification of Space, Place, and Belonging," led by Halperin and Rosner, by awarding the team a 2022 Urban@UW Research Spark Grant.
Toward Interactive Sonic Narrative Streetwear to Support Urban Community-Based Amplification of Space, Place, and Belonging

Streetwear—hats, hoodies, graphic tees, sneakers, and the like—is a style that was born in cities as a mode of storytelling and rebelling against the inaccessibility of formalwear. Having an intimate relationship and history with music, streetwear is largely based on Hip Hop and Punk music albums that tell stories. Yet streetwear does not technically connect to sound. Threading the two mediums together, however, presents opportunities to weave new ways of transmitting powerful lyrical messages. In interweaving textiles and songs to amplify marginalized voices, the project team proposes to investigate how connecting streetwear to interactive sonic narratives can heighten storytelling as well as motivate listening with the emotional captivation of music. With this grant, the team aims to expand community storytelling practices and build upon their prior work. To explore the potential for interactive sonic narrative garments to foster listening, the team will practice community-based design: a planned method of social change rooted within the social science tradition of community-based participatory research.

This project will explore how interactive sonic narrative streetwear can benefit and contribute to community knowledge. The team will also devise a plan to disseminate the media whether it is through a public art exhibition, merchandising, or other channels, and discuss design considerations around accessibility, language justice, and sustainability.
This work builds on Halperin's prior exploratory design study, Airbrush Hyperfabric: Designing Interactive Storytelling Fabric Connected to Motion Graphics and Music. Through that project, Halperin investigated how the mass-production and cultural appropriation of streetwear contributed to the erasure of its socioeconomic and racial origins, finding that "enhancing the expressivity and sensory experience of fabric through interactive narrative suggests a promising opportunity to put storytelling power back into the hands of the creative counterculture." 
Brett Halperin's research focuses on computational narrative design and algorithmically-supported interactive digital storytelling to transmute marginalized histories into bright and healthy urban futures. Brett will be co-investigator on this project, conducting community-based research in Seattle.
Daniela Rosner's research focuses on the social, political, and material circumstances of technology development, with an emphasis on foregrounding marginalized histories of practice, from maintenance to needlecraft. Daniela will be the co-investigator and academic advisor on this project.
External partners include: