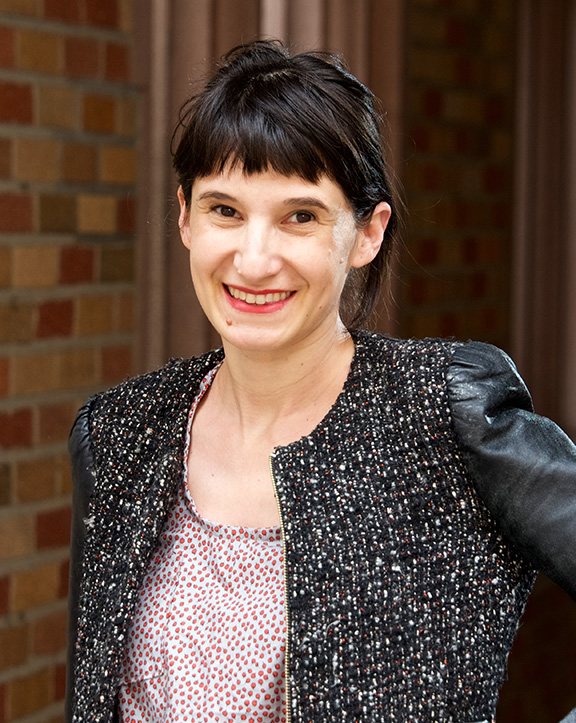 Associate Professor
Human Centered Design & Engineering (HCDE)

dkrosner@uw.edu
409 Sieg Building
Biography
Daniela Rosner is an Associate Professor in Human Centered Design & Engineering (HCDE) at the University of Washington. Her research investigates the social, political, and material circumstances of technology development, with an emphasis on foregrounding marginalized histories of practice, from maintenance to needlecraft. She has worked in design research at Microsoft Research, Adobe Systems, Nokia Research and as an exhibit designer at several museums, including the Adler Planetarium and Astronomy Museum.
Rosner's work has been supported by multiple awards from the U.S. National Science Foundation, including an NSF CAREER award. She is the author of several articles on craft and technoculture, including "Legacies of craft and the centrality of failure in a mother-operated hackerspace," Journal of New Media & Society, 2016 and "Binding and Aging," Journal of Material Culture, 2012. In her book, Critical Fabulations, she investigates new ways of thinking about design's past to rework future relationships between technology and social responsibility (MIT Press, 2018).
Rosner earned her PhD from the University of California, Berkeley. She also holds a BFA in Graphic Design from the Rhode Island School of Design and an MS in Computer Science from the University of Chicago. Rosner serves on the Editorial Board of Artifact: Journal of Design Practice and as the editor of the "Design as Inquiry" forum for Interactions Magazine, a bimonthly publication of ACM SIGCHI.
Along with Professor Beth Kolko, Rosner co-directs HCDE's Tactile and Tactical Design Lab (TAT Lab).
Education
PhD, School of Information, University of California Berkeley, 2012
MS, Computer Science, University of Chicago, 2005
BFA, Graphic Design, Rhode Island School of Design, 2003