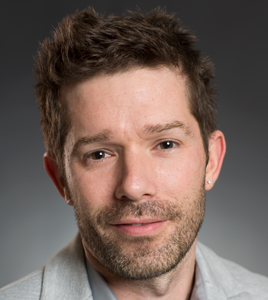 Associate Professor
Human Centered Design & Engineering (HCDE)

dribes@uw.edu
311 Sieg Building
Biography
David Ribes is an Associate Professor in the Department of Human Centered Design & Engineering at the University of Washington. Dr. Ribes's research focuses on the sociotechnical facets of eScience and how research infrastructures can support scientific investigations across changes in technology, policy and social organization.
His research and teaching interests lie at the intersection of sociology, philosophy and history, and he is a member of Science and Technology Studies (STS). His current investigations focus on the ecology of AIDS research infrastructures and the shifting sociotechnical architectures and transformations in information technologies that have guided and shaped HIV/AIDS science over the past 30 years.
He is a principal investigator on several National Science Foundation awards and has also been a participant in National Institutes of Health and Sloan Foundation grants studying the activities of scientists, and exploring new patterns of distributed collaboration. He frequently speaks at conferences focused on research infrastructures as well as the organization and production of scientific knowledge. Before joining HCDE, Ribes was an assistant professor in the Communication, Culture and Technology program at Georgetown University.
Education
PhD, Sociology, University of California, San Diego, 2006
MA, Sociology, McGill University, 2000
BA, Sociology & Mass Communications, York University, 1999