Human Centered Design & Engineering faculty and students are advancing the research and design of technologies by using innovative methods to study human activity and develop meaningful information and sociotechnical systems. Join us at the forefront of the field and help us design the future.
HCDE's Fundraising Priorities
These priorities represent key areas where you can make a difference given the emerging needs of the department in the 2020-2021 academic year. For a full list of funds, including endowment established by individuals, visit Find Funds.
Human Centered Design & Engineering Fund for Excellence
Fostering excellence and vision for students, faculty, and curricular programs in HCDE.
Human Centered Design & Engineering Excellence through Diversity Fund
Enhancing diversity initiatives in HCDE with a focus on recruiting, mentoring, and partnership-building.
Kientz & Patel HCDE Student Emergency Support Fund
Support emergency financial aid to HCDE students who have applied for a need grant in HCDE.
Give to Honor Trailblazing HCDE Faculty
David Farkas Endowed Fund
Supporting undergraduate students with financial need in the Department of Human Centered Design & Engineering.
Spyridakis Leadership Fund
Creating the next generation of leaders in HCDE by building industry connections, supporting mentoring programs, and fostering student and faculty leadership.
Judy Ramey Student Research Fund
Provides funding to assist students in research activities within the Department of Human Centered Design & Engineering (HCDE).
Mary B. Coney Endowed Fund
Supports activities of students in HCDE, including travel to conferences and international workshops.
Are you an employee of Microsoft, Boeing, or Google? Expand your gift to HCDE with your employee matching gift programs.
More Giving Opportunities
Endowments and named opportunities beginning at $25,000. For more information about how you can support at this level or estate planning, please contact:
Zoë Bartholomew
Assistant Director, Advancement
Electrical and Computer Engineering
zfinnb@uw.edu
206.221.5072
Support Spotlights
Here are examples of how UW HCDE alums and friends are giving back to support students and the next generation of design education.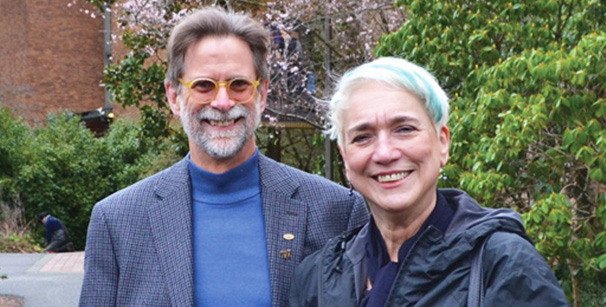 HCDE alumna Jill Demarco (MS TC '96) and her husband, Rod Wentworth (DDS '81), established an endowed fellowship in HCDE through their estate plans to provide financial support for HCDE undergraduate and graduate students. DeMarco wants future HCDE students to have the same good fortune she did when she went through the Technical Commination program.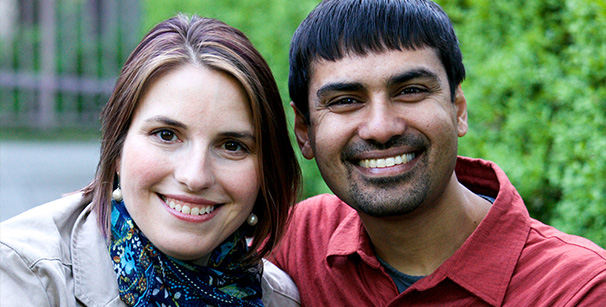 In recognition of the financial burden HCDE students face, HCDE Professor and Chair Julie Kientz and her husband, Professor Shwetak Patel, established an emergency student support fund to aid students facing near-term financial hardship. Kientz remembers her own moments of financial distress while in school and now wants to support students who may be in crisis situations .
HCDE's Giving Circles
2020 calendar year
HCDE thanks the following individuals and corporations for their financial support of departmental programs, scholarships, and student opportunities in the 2020 calendar year.
HCDE LEGACY DONORS
Lifetime recognition of donors who have contributed estate gifts to HCDE:
Prof. Judith Ramey
Rod Wentworth & R. Jill DeMarco
CHAMPIONS OF HCDE
Individuals who contributed more than $2,000 in 2020:
Ona Anicello & George Lamson III
Marcia & Richard Croft
Jess & Dawn Holbrook
Prof. Julie Kientz & Dr. Shwetak Patel
Sun & Susan Kim
Donna Sakson
Susan & Tandy Trower II
PARTNERS OF HCDE
Individuals who contributed between $500 to $2,000 in 2020:
Erin Baker
Dale Callison
Monica Carstens & Kevin Anderson
Jacquelyn Shuler
Prof. Kate Starbird
Drs. Carolyn Wei & Joseph Tullio
Matthew Yang
FRIENDS OF HCDE
Individuals who contributed up to $500 in 2020:
Jefferey Babauta
Cristina & Jerrold Bailet
Joanna Bailet
Annalise Beck
Michael & Sirina Berg
Jeffrey Bigham
Susan Brandt
Andrea Chin
Andrew Davidson & Prof. Linda Norlen
Apurva Dawale
Robin Donovan
Melissa Ewing
Eli Goldberg
Helen Grieve
Dian Hartono
Kaitlyn He
Karen Holum
Eileen Hsu
Joy & Michael Lashley
Nathan Learner
Christine Loucks-Jaret & Terrence Jaret
Jennifer Mazuca & Wendy Sloneker
Prof. David & Lisa McDonald
Divyanshu Mohan
Prof. Sean Munson
Theano Petersen
Leah Pistorius
Glenn & Aileen Pruiksma
Dr. Constance & The Honorable Norman Rice
Samuelle Saliba
Elaine Shelley
Kent Sullivan & Julie Solon
Tuyen Truong Leslye & Joe Zipperer
CORPORATE AFFILIATE PARTNERS
We are proud to collaborate with dynamic industry leaders. To learn more about the Corporate Affiliates Program or become a partner, contact us at hcdecap@uw.edu.
Airbnb
Alaska Airlines
Amazon Global Security Operations
Anthro-Tech
BECU
The Bill & Melinda Gates Foundation
Blink Interactive, Inc.
Blue Origin
The Boeing Company
Cisco Systems
Dell EMC
Delta
Dropbox
Facebook
formative
GoDaddy
Google
HP
KLOA
Lucid Software
Microsoft
Mobility Innovation Center, UW
CoMotion
nFocus
Nike
PACCAR
Pitchbook
Premera Blue Cross
Sage Bionetworks
Seattle Children's Hospital
Smartsheet
STMicroelectronics
Tableau
Uber
UpTop Corp
Virginia Mason
The Walt Disney Company
Wikimedia Foundation
Workday