Human Centered Design & Engineering faculty and students are advancing the research and design of technologies by using innovative methods to study human activity and develop meaningful information and sociotechnical systems. Join us at the forefront of the field and help us design the future.
HCDE's Fundraising Priorities
These priorities represent key areas where you can make a difference given the emerging needs of the department in the 2021-2022 academic year. For a full list of funds, including endowment established by individuals, visit Find Funds.
HCDE Student Emergency Support Fund
The Kientz & Patel HCDE Emergency Student Support Fund provides emergency financial aid to HCDE students who have applied for a need grant in HCDE.
Human Centered Design & Engineering Fund for Excellence
Fostering excellence and vision for students, faculty, and curricular programs in HCDE.
Human Centered Design & Engineering Excellence through Diversity Fund
Enhancing diversity initiatives in HCDE with a focus on recruiting, mentoring, and partnership-building.
Give to Honor Trailblazing HCDE Faculty
David Farkas Endowed Fund
Supporting undergraduate students with financial need in the Department of Human Centered Design & Engineering.
Spyridakis Leadership Fund
Creating the next generation of leaders in HCDE by building industry connections, supporting mentoring programs, and fostering student and faculty leadership.
Judy Ramey Student Research Fund
Provides funding to assist students in research activities within the Department of Human Centered Design & Engineering (HCDE).
Mary B. Coney Endowed Fund
Supports activities of students in HCDE, including travel to conferences and international workshops.
Are you an employee of Microsoft, Boeing, or Google?
Expand your gift to HCDE with your employee matching gift programs.
More Giving Opportunities
Endowments and named opportunities beginning at $25,000. For more information about how you can support at this level or estate planning, please contact:
Jessie Muhm
Director, Advancement
jmuhm@uw.edu
Support Spotlights
Here are examples of how UW HCDE alums and friends are giving back to support students and the next generation of design education.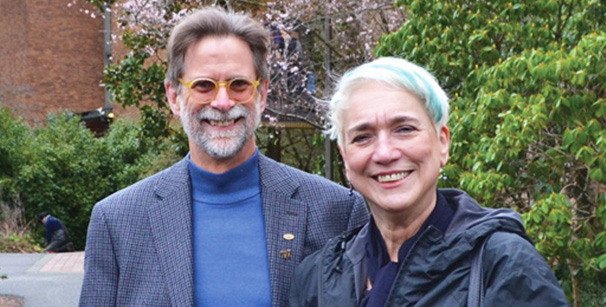 HCDE alumna Jill Demarco (MS TC '96) and her husband, Rod Wentworth (DDS '81), established an endowed fellowship in HCDE through their estate plans to provide financial support for HCDE undergraduate and graduate students. DeMarco wants future HCDE students to have the same good fortune she did when she went through the Technical Commination program.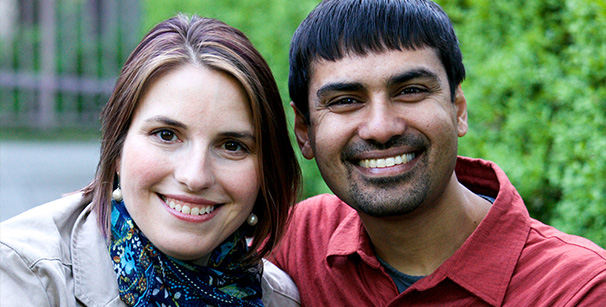 In recognition of the financial burden HCDE students face, HCDE Professor and Chair Julie Kientz and her husband, Professor Shwetak Patel, established an emergency student support fund to aid students facing near-term financial hardship. Kientz remembers her own moments of financial distress while in school and now wants to support students who may be in crisis situations .
HCDE Individual Donors
HCDE thanks the following individuals and corporations for their financial support of departmental programs, scholarships, and student opportunities in the 2021 calendar year.
HCDE Legacy Donors
Lifetime recognition of donors who have contributed estate gifts to HCDE:
Judith Ramey
Rod Wentworth & R. Jill DeMarco
2021 HCDE Donors
Sharla Akers
Daniel Aldridge
Kendall Avery
Erin Baker
Annalise Beck
Cristina & Jerrold Bailet
Dale Callison
Monica Carstens & Kevin Anderson
John Castro
Frank & Michelle Chiachiere
John & Judith Clark
Andrew Davidson & Linda Norlen
Anna Davies
Melissa Ewing
Alex & Megan Fromm
Kai Fujita
Eli Goldberg
Lynn Gottlieb
Kathleen Gygi
Paul & Sara Hodge
Jess & Dawn Holbrook
Eileen Hsu
Sarina Katznelson
Julie Kientz & Shwetak Patel
Nathan Learner
Christine Loucks-Jaret & Terrence Jaret
John Michael
Sean Munson
Mania Orand
Carolyn & Robert Pendle
Theano Petersen
Leah Pistorius
Glenn & Aileen Pruiksma
Dr. Constance & The Honorable Norman Rice
Donna Sakson & Jonathan Mark
Matt & Amy Shobe
Kent Sullivan & Julie Solon
Carolyn Wei & Joseph Tullio
Duncan West & Mary Deaton
Samantha West
Leslye & Joe Zipperer