HCDE's Fundraising Priorities
These priorities represent key areas where you can make a difference given the emerging needs of the department in the 2022-2023 academic year. For a full list of funds, including endowment established by individuals, visit Find Funds.
HCDE Student Emergency Support Fund
The Kientz & Patel HCDE Emergency Student Support Fund provides emergency financial aid to HCDE students who have applied for a need grant in HCDE.
Human Centered Design & Engineering Fund for Excellence
Fostering excellence and vision for students, faculty, and curricular programs in HCDE.
Human Centered Design & Engineering Excellence through Diversity Fund
Enhancing diversity initiatives in HCDE with a focus on recruiting, mentoring, and partnership-building.
Give to Honor Trailblazing HCDE Faculty
Mary B. Coney Endowed Fund
Supports activities of students in HCDE, including travel to conferences and international workshops.
Judy Ramey Student Research Fund
Provides funding to assist students in research activities within the Department of Human Centered Design & Engineering (HCDE).
David Farkas Endowed Fund
Supporting undergraduate students with financial need in the Department of Human Centered Design & Engineering.
Spyridakis Leadership Fund
Creating the next generation of leaders in HCDE by building industry connections, supporting mentoring programs, and fostering student and faculty leadership.
Are you an employee of Microsoft, Boeing, or Google?
Expand your gift to HCDE with your employee matching gift programs.
Support Spotlights
Here are examples of how UW HCDE alums and friends are giving back to support students and the next generation of design education.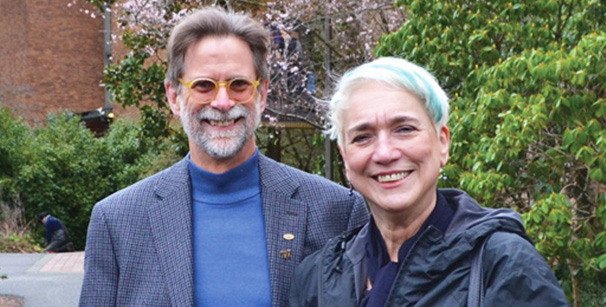 HCDE alumna Jill Demarco (MS TC '96) and her husband, Rod Wentworth (DDS '81), established an endowed fellowship in HCDE through their estate plans to provide financial support for HCDE undergraduate and graduate students. DeMarco wants future HCDE students to have the same good fortune she did when she went through the Technical Commination program.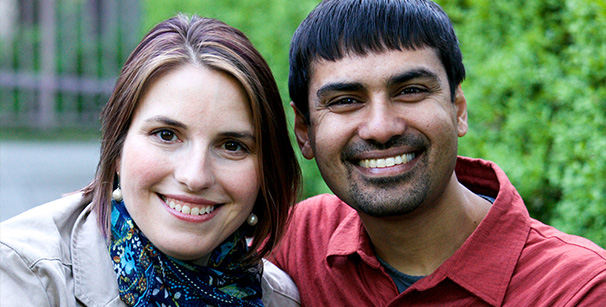 In recognition of the financial burden HCDE students face, HCDE Professor and Chair Julie Kientz and her husband, Professor Shwetak Patel, established an emergency student support fund to aid students facing near-term financial hardship. Kientz remembers her own moments of financial distress while in school and now wants to support students who may be in crisis situations .
HCDE Individual Donors
HCDE thanks the following individuals and corporations for their financial support of departmental programs, scholarships, and student opportunities in the 2022 calendar year.
HCDE Legacy Donors
Lifetime recognition of donors who have contributed estate gifts to HCDE:
Judith Ramey
Rod Wentworth & R. Jill DeMarco
2022 HCDE Donors
Sharla Akers
Aiza Ali
Kendall Avery
Cristina & Jerrold Bailet
Joanna Bailet
Erin & M. Charles Baker
Annalise Beck
Michael & Sirina Berg
D'Marcus Butler
Dale Callison
Monica Carstens & Kevin Anderson
Frank & Michelle Chiachiere
James Choi
John & Judith Clark
Andrew Davidson & Linda Norlen
Paul Delgado
Rod Wentworth & R. Jill DeMarco
Melissa Ewing
Jean & David Farkas
Michael Fernandes
Marlene Flynn
Kai Fujita
Eli Goldberg
Lynn Gottlieb
Stefania Gueorguieva
Joseph Hallock
Dian Hartono
David Hoang
Paul & Sara Hodge
Karen Holum
Eileen Hsu
India Irish
Julie Kientz & Shwetak Patel
Irina Litvin
Ross Lordon
Christine Loucks-Jaret & Terrence Jaret
Jennifer Mazuca & Wendy Sloneker
Sean Munson
Alexander Nied
Carolyn & Robert Pendle
Theano Petersen
Leah Pistorius
Kelly Pittman
Glenn & Aileen Pruiksma
Judith Ramey
Padma Ravikumar
Constance & Norman Rice
William Richey
Scott Schwarz
Angel Shimelish
Veronika Sipeeva
Phillip & Kelli Spencer
Kent Sullivan & Julie Solon
Kyle Thomas
Carolyn Wei & Joseph Tullio
Yun-Shan Yang
Emily Zeng
Jiayang Zhou