Two HCDE graduates describe how alumni-created scholarships helped support them while in school.
Gifts to the Department of Human Centered Design & Engineering support scholarships, new programs, and opportunities for students to learn and innovate.
Receiving a scholarship can make a real difference in the life of an HCDE students. HCDE scholarships help break down barriers to engineering, lessen financial strain of education related expenses, and help students concentrate on getting the most out of their time at UW.
Two HCDE graduates who received scholarships launched by departmental alumni describe how the scholarship supported them while in school, and what they have gone on to do since graduating.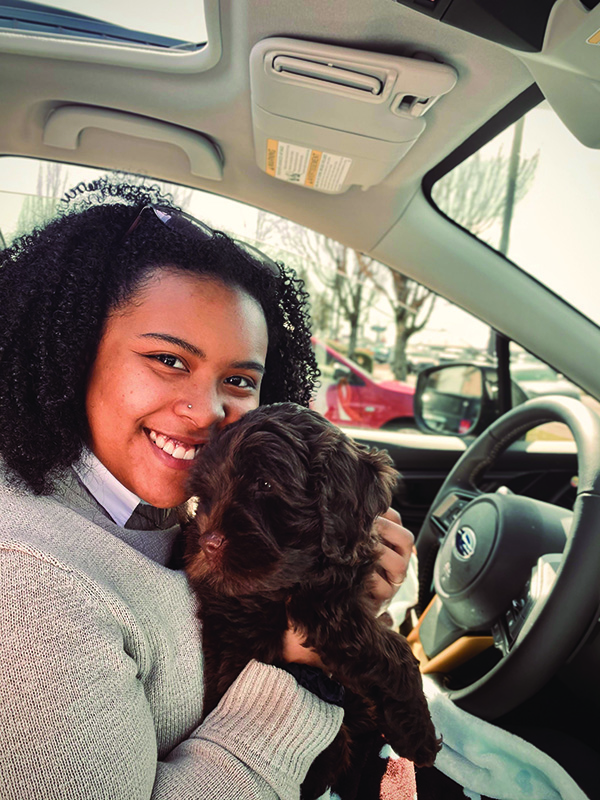 Miranda Nicole Washington
Miranda Nicole Washington
BS '20
David Farkas Endowed Fund for Undergraduate Student Support
As a student in 2018, Miranda Nicole Washington received a scholarship from the David Farkas Endowed Fund for Undergraduate Student Support, a fund established with an initial gift from alumnus James Prekeges (BS '84), in honor of retired HCDE Professor David Farkas.
In HCDE, Washington served on the HCDE Student Association as Secretary, participated in the HCDE Diversity Committee as the undergraduate representative, worked as a research assistant, and developed and led courses on diversity, equity, and inclusion with Professor Cindy Atman and Dr. Lauren Thomas.
During her time in HCDE, Washington co-authored three publications and presented her team's research at several conventions and symposiums.
According to Washington, receiving the The David Farkas Scholarship supported her in being able to: afford continuing her education at UW, purchasing valuable UX Design software to further develop her design skills, and attending the 2019 HCDE study abroad program in London.
Since graduating in June 2020, Washington continued her efforts in teaching diversity, equity, and inclusion at the Seattle Attorney General's office and worked as a post-bac research assistant for Professor Cindy Atman. Most recently, Washington launched her long-term career by accepting an offer to work at Microsoft as a UX Designer on the Xbox Research & Design team.
According to Washington, HCDE's scholarships, alumni network, and supportive community gave her the resources she needed to make progress towards her academic and career goals, while gaining valuable life experience.
Washington would like to give a special thank you to Phil Spencer, Professor Cindy Atman, and Irini Spyridakis for encouraging her to follow her dreams regardless of how unachievable they might seem.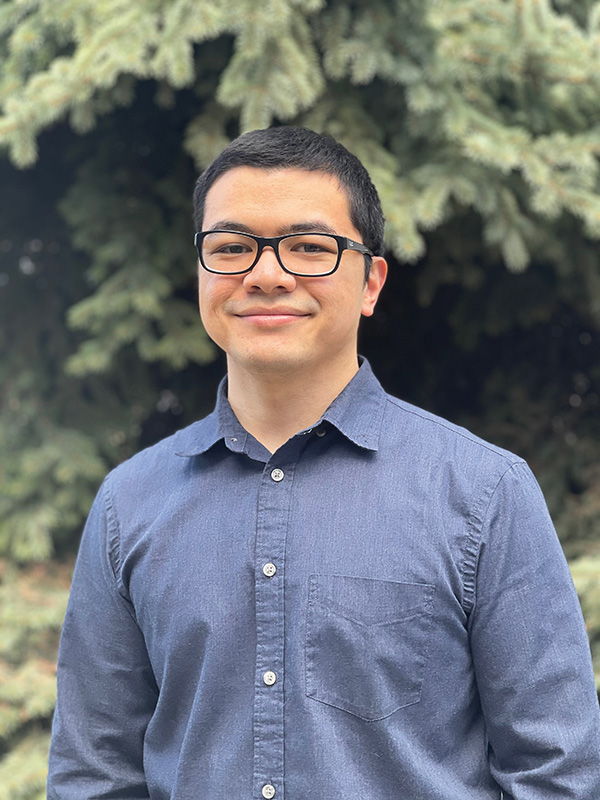 Terrence Duenas
Terrence Duenas
BS '15
Donna M. Sakson Endowed Scholarship for Excellence through Diversity
As a student in 2013, Terrence Duenas received a scholarship from the Donna M. Sakson Endowed Scholarship for Excellence through Diversity, a fund established by alumna Donna Sakson and her husband, Jonathan Mark.
In HCDE, Duenas worked independently on a web application that helps users find top restaurants in cities and paired those results with tagged photos from Instagram users.
In his senior capstone group, Duenas worked with his team to create a game called Feedback Factory, which helps 4th- and 5th-grade students learn to give useful feedback to peers.
For Duenas, receiving the scholarship helped alleviate some financial stress and supported him in his journey to completing the HCDE BS degree.
Since graduating, Duenas has gone on to work as a contract User Experience Designer for HP, Inc. for the last six years. As a UX Designer with HP, Duenas has worked on many design projects that aimed to resolve enterprise customer requirements, as well as innovative projects that helped HP stay at the forefront of enterprise customer printing.
Support the next generation of HCDE graduates
Gifts to HCDE in any amount, big or small, have an impact on the department and can inspire others to donate. Depending on your passions and interests, you can establish a new scholarship fund, make a donation to an existing endowment, or support the HCDE Emergency Student Support fund. HCDE also offers named giving opportunities beginning at $25,000 and estate planning.
To learn more about how you can support HCDE's giving priorities, please contact Zoë Bartholomew, Assistant Director of Advancement, at zfinnb@uw.edu