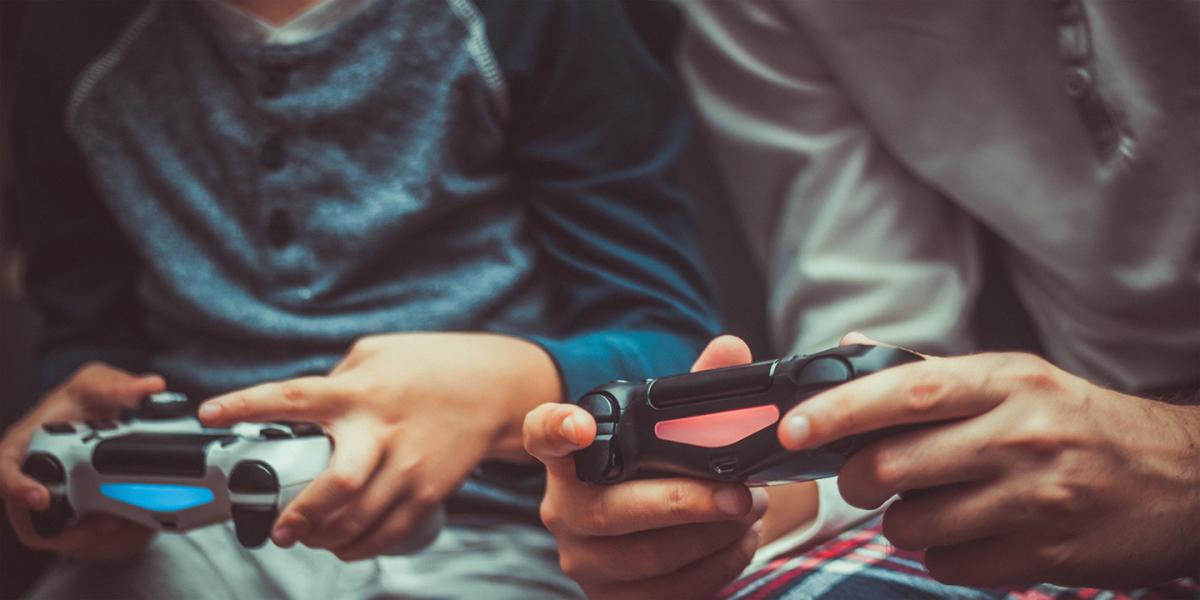 With support from Microsoft's gaming division at Xbox, HCDE faculty and students are studying how people connect, form relationships, and bridge divides through gaming.
Play is a fundamentally human activity that connects people over a shared experience. The act of playing a game with another person can reach across divisions—across race, across gender, and across socioeconomic barriers—and helps people build new connections and deepen existing relationships.
With the global pandemic increasing social isolation nearly across the world, more and more people are finding gaming an important way to connect with others. Phil Spencer (BS '90), Executive Vice President of Gaming and Xbox at Microsoft, and his team are bringing new energy around gaming to HCDE by supporting initiatives focused on the connective power of gaming. Haiyan Zhang, Chief of Staff at Xbox, has been working with two teams of HCDE students on capstone projects aimed at exploring ways gaming can connect people in equal and meaningful ways.
The undergraduate capstone team of Emily Readey, Taylor Toman, Alex Argyle, and Hannah Mei are working with the Xbox team to focus on improving the experience of forming new connections through gaming, specifically for college women. "We have found that there are many women experiencing gaming for the first time because of the pandemic, and we are looking to find ways to help those people form new connections through the hobby," described Argyle. The team is studying the experience of building connections across multiple gaming platforms and products. Using a combination of interviews and surveys with female college students, they are working to identify needs and pain points in trying to build connections through gaming. "Our end goal is to create a prototype of a product that can help facilitate building those new relationships," described Argyle.
The HCDE master's capstone team of Ivan Khrulenko, Linda Martinez, Aryan Porwal, and Anton Sirotin are working with the Xbox team to explore how gaming can bring distributed work teams closer together. The shift to remote work has made it more difficult to connect on a personal level with teammates, although remote or hybrid work models are likely here to stay. The HCDE students are exploring how the connective power of virtual gaming might be applied to remote work environments. "The focus of our solution will be on a fun way for teams to connect and is not meant to be an extension of work," Martinez described. "Our vision of a solution would entail a virtual environment that serves as a kind of lobby from which teammates can connect and play games with their coworkers. Our research will uncover what this virtual lobby experience would consist of and the type of games that would be best for teams to play together to foster interpersonal connection."
Alumnus Phil Spencer (BS '90), Executive Vice President of gaming and Xbox at Microsoft, to the HCDE Class of 2020:
"Something we talk a lot about at Xbox is the power of play to bring people together. We anchor on the ideas of social contact theory, which is a decades-old social science hypothesis about how facilitating contact between people of different social and racial groups, under the right circumstances, will create more empathy between them. For gaming, this means more diversity of stories, characters, representation, reducing toxicity in our communities, and empowering players to create the environment they want to play in."
In another initiative supported by Microsoft, HCDE Professors Julie Kientz and Beth Kolko are leading students in a year-long directed research group to explore how gaming can bridge divides across age differences. The research team is particularly studying what design features of games encourage or hinder intergenerational play—that is, gaming between people aged 15 years or more apart—and how new features might be able to better support that play. "Our group has been very inspired by our conversations with Phil Spencer and his passion for gaming, and how the Xbox team considers the role gaming can play in society," said Kolko. "We are grateful for this thought partnership with Microsoft and this fantastic opportunity to do some really high-quality work."
The directed research group is launching a study of intergenerational pairs of game players around the world. By observing the game play and interviewing the participants about elements of the game, the researchers hope to discover what key elements of a game design create engaging experiences, and what designs impede those.
"Through these projects, we are lighting a spark on a topic that has been simmering in the department for a long time," Kolko said. "We have seen tremendous interest from our students and our colleagues, and we believe this momentum is there to make gaming a significant research area within HCDE."