College of Engineering Awards
HCDE Senior Kaitlyn Zhou and Assistant Professor Kate Starbird are recognized by the UW College of Engineering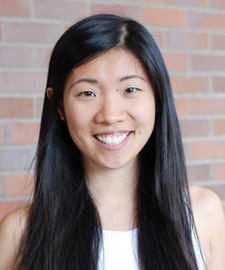 Kaitlyn Zhou


2018 Dean's Medalist

Kaitlyn Zhou, a senior double-majoring in HCDE and Computer Science & Engineering, received the College of Engineering Dean's Medal for Academic Excellence. Zhou has the distinction of being the first HCDE student to receive this honor. The Dean's Medal is awarded annually to two students in the College of Engineering who demonstrate academic excellence, research and industry experience, campus and community involvement, and leadership.

Since her freshman year, Zhou has been involved with HCDE research, frequently collaborating with Assistant Professor Kate Starbird on investigations into the online spread of misinformation in the wake of disaster events. Zhou is the Founder and Chair of the CSE Student Advisory Council, a group that focuses on efforts such as diversity, social good, and student wellness, and she was the Director of University Affairs for the Associated Students of the UW in 2016–2017, a position that is the primary student representative in faculty and administrative decisions on academics, admissions, and tuition. In 2017, Zhou completed an internship as a software engineer at Bloomberg L.P. in New York City, and in summer 2018 she will be a data science intern at Twitter in San Francisco. She looks forward to returning to UW as a Master's student in the Paul G. Allen School of Computer Science & Engineering.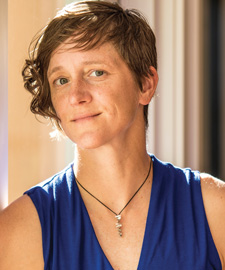 Kate Starbird


2018 Junior Faculty Award

Kate Starbird, Assistant Professor in HCDE, received the 2018 Junior Faculty Award from the College of Engineering. This award recognizes faculty members at the assistant professor rank who exemplify excellence in research and education; show that research results contribute to the expansion of knowledge or improvement in quality of life; and show evidence of making an impact to improve education.

Starbird directs HCDE's Emerging Capacities of Mass Participation (emCOMP) Laboratory, where she works with students to study the dynamics of massive participation and interaction enabled by new and social media. Her current focus on the spread of disinformation stems from her ongoing research into crisis informatics, or how people use digital tools to communicate in the wake of disaster events. Recent research by Starbird and her students has discovered vulnerabilities in our online systems to disinformation, and at times of disasters and crisis events, quick access to accurate information is critical. Starbird's work aims to help people, and the online platforms they use, be more resistant to disinformation.