2018 Donor spotlights
Recent gifts from Sirina & Michael Berg (MS '09), Manisha & Devindra Chainani, and Lynne & Richard Croft support HCDE initiatives and student scholarships.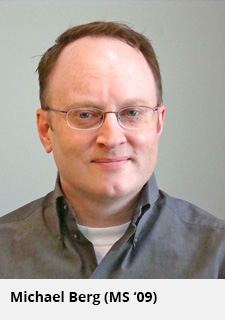 Michael and Sirina Berg Endowed Fund for Leadership in Human Centered Design & Engineering
A new endowment established by Sirina and Michael Berg (MS '09) will offset tuition expenses for HCDE undergraduate and graduate students based on academic merit and financial need, with a preference given to those students who demonstrate an interest and/or active role in advancing the research and career interests of women in HCDE.
Mr. Berg, affiliate faculty member in HCDE and a Senior UX Researcher at Amazon, has long been a dedicated supporter of the department. Mr. Berg completed the Certificate in User-Centered Design in 2005 and the Master of Science in 2009. Since then, he has taught HCDE courses on usability studies, regularly volunteered for mentoring and career events, and led directed research groups where students tackle real-world UX projects.
"I gain so much from every experience I've had working with HCDE students," Berg described. "I'm a complete broken record in saying that I can't believe HCDE lets me have so many experiences. Being a student in the HCDE program changed my life, but the best part of HCDE is that your experience doesn't end. As an alum there is so much opportunity to stay connected with the department and its mission. And being a part of HCDE experiences is less about what you "can do" and more what you 'get to' do."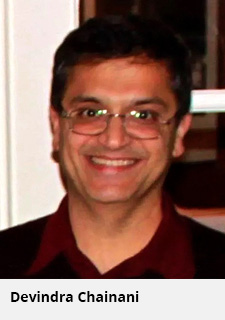 Gift from Devindra & Manisha Chainani Supports Capstone and  Alternative Spring Break Program
A donation by Devindra & Manisha Chainani supports the HCDE Excellence Fund's capstone award program to benefit students in the HCDE required capstone courses. Capstone-related costs such as incentives for user research studies, purchasing materials for prototypes, and printing, can be a burden on economically disadvantaged students in particular.
In addition, the Chainani's gift allows HCDE to significantly expand its Alternative Spring Break program, operated in conjunction with the UW Pipeline Project. The program is intended to help students in remote areas of Washington to see themselves pursuing higher education, and to learn how studying engineering at UW could enable them to live and thrive in their home communities after graduation. 
For Mr. Chainani, helping equip the next generation of designers with the tools necessary to solve global challenges is his passion. Mr. Chainani has been supporting University programs for over twenty-five years, spanning the Jackson School for International Studies, the Foster School of Business, the Information School, and HCDE. Now a Principal Group Manager at Microsoft, Mr. Chainani manages a team of program managers in the engineering team for Microsoft Teams and Microsoft Skype for Business.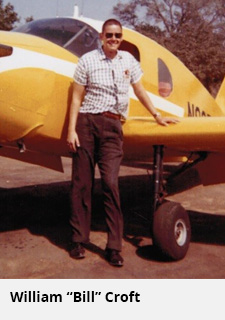 Lynne and Richard Croft Establish William S. Croft Endowed Fund for Undergraduate Support
A new endowment established by Lynne and Richard Croft will provide direct financial support for undergraduates in HCDE.
The fund is established to honor Richard's late father, William "Bill" Croft, and it is to support students who are interested in the user-centered design of products, processes or procedures relating to flight controls and/or aviation and aeronautical safety. "My father was one of the pioneers in the field of human-centered design — before it was known by that name  — as it related to aircraft cockpit design," Mr. Croft described. "Dad started out as an engineer more concerned with the operation and performance of individual radios and navigation aids, and ended up working to make sure that the entire flight deck was the best environment for pilots to do their job. He spent many hours describing to us the research being done on how the height of the seat affected pilot performance, or the fabric covering the seat, or the number of people that were in the cockpit at any time, not to mention the placement of the controls and displays." Mr. Croft recalls his father purchasing the first flying lessons for half a dozen of his young friends and family members to help them grow an interest in aviation. "He liked to help people. We think he would want us to help students who had similar interests," Mr. Croft said.