April 15, 2019
Oorja Chowdhary, a senior in the Department of Human Centered Design & Engineering, has been named to this year's cohort of the Husky 100.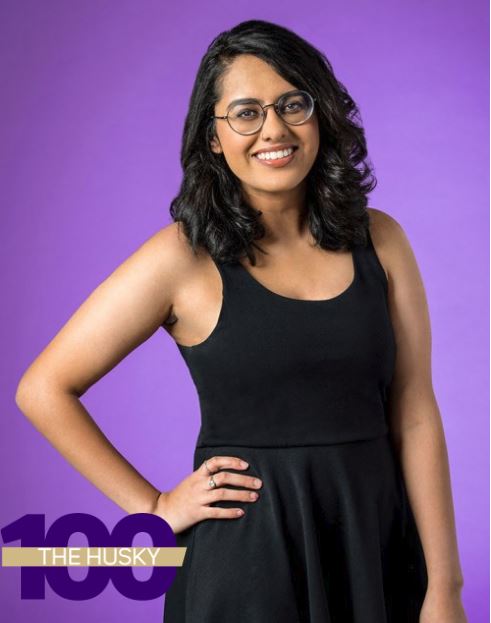 Oorja Chowdhary, 2019 Husky 100 inductee
The Husky 100 recognizes 100 UW undergraduate and graduate students from Bothell, Seattle and Tacoma in all areas of study who are making the most of their time at the UW. Husky 100 students are making a difference on campus, in their communities and for the future through their passion, leadership and commitment.
Chowdhary is completing dual Bachelor of Science degrees in HCDE and Informatics. She works part-time as a student UX designer in UW's Academic Experience Design & Delivery division, where she contributes to the design of tools used by UW staff & students. Previously, she completed UX design internships at AT&T, where she worked on a feature for DirecTV Now and projects in AR/VR.
"The UW provided me the opportunity to learn UX design, a field that gives me the skills to connect with and understand the perspectives of widely diverse groups," Chowdhary said. "I'm looking forward to continuing my design experience by identifying sociotechnical problems in the world and designing tools to solve them."
Chowdhary joins six other HCDE students to be named to the Husky 100: Samantha Gil Vargas, Sharon Heung, Melissa Medsker, Tsewone Melaku, and Burren Peil in 2018; and Amy Wang in 2016.