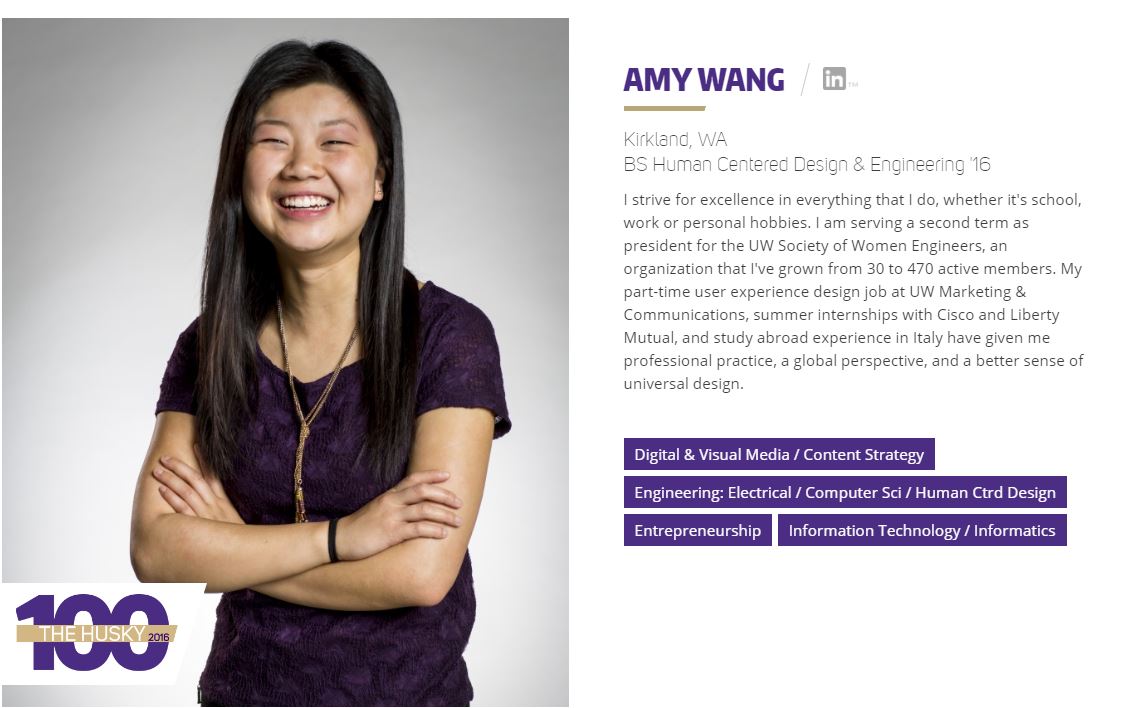 Amy Wang, a senior in Human Centered Design & Engineering, has been selected to join the first cohort of the Husky 100 at the University of Washington. 
The Husky 100 recognizes 100 UW undergraduate and graduate students from Bothell, Seattle, and Tacoma in all areas of study who are making the most of their time at the UW.
In her four years at UW, Wang has completed a study abroad experience in Italy and summer internships with Ciso and Liberty Mutual. She has a part-time job as a user experience designer with the UW's Marketing & Communications office, and she is in her second term as president for the UW Society of Women Engineers.
UW Interim Provost and Executive Vice President Gerald Baldasty describes the award in an email announcement:
It's the experiences that help students find out who they are and where they are going. Through the Husky Experience, students discover their passions in life and work. They become independent thinkers and leaders. They gain the skills they need to prepare for rewarding careers in industry, community and life. That's exactly what each of these 100 students is doing.
The Husky 100 will be recognized at a special event May 16 and other events throughout the next academic year.
Related Coverage