June 2, 2023
Andrew Davidson, an associate teaching professor in the Department of Human Centered Design & Engineering, is retiring after serving on the HCDE faculty for 11 years. Professor Davidson reflects on his favorite memories from teaching in HCDE and what he is looking forward to next.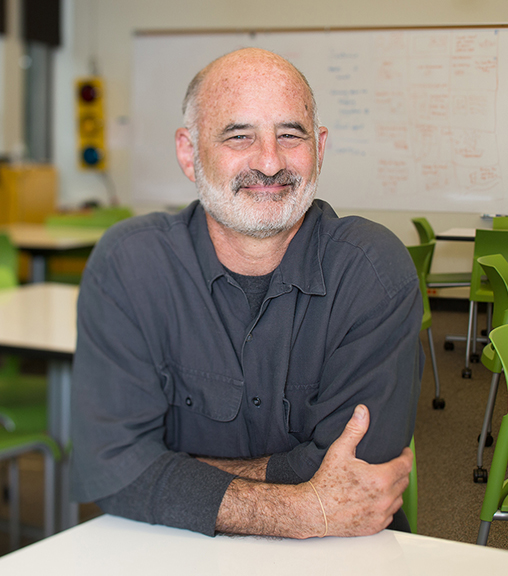 Andrew Davidson, Associate Teaching Professor in Human Centered Design & Engineering
Can you think back to what initially attracted you to HCDE and motivated you to join the faculty?
AD: When HCDE was hiring for its first teaching faculty position, some of the DUB faculty shared the job description with me and I thought it sounded like a wonderful opportunity.
During the interview process, I was impressed by the multidisciplinarity of the faculty and the variety of kinds of work they were doing. What drew me in the most was how I felt represented in that multidisciplinarity due to my diverse educational background and work experience. I have an undergraduate degree in math, a master's in computer science, and work experience doing all kinds of things, from special effects for movies, interaction design, software development, teaching in several design programs, chairing a graduate interaction design program in Italy, and even teaching high school computer science. So I was very drawn to the holistic way HCDE approaches engineering education, and the opportunity to bring my own mixed background to the department.
Since joining HCDE, something I've come to especially appreciate is the department's "family" atmosphere. Because we're relatively small, you can get to know people really well. It's special to be able to walk down the hallway and have conversations with students and colleagues and really get to know so many community members on a personal level. So in addition to the multidisciplinarity, the close-knit nature of the department has been a great gift.
What has been your favorite class to teach in HCDE?
AD: I've been lucky enough to teach many different things in HCDE, including creating new classes and revising existing ones. But I'd say my favorite class to teach has been HCDE 539, Physical Computing and Prototyping. I created that course shortly after joining HCDE and have been teaching it ever since. The class is designed as an introduction to physical computing, which employs hardware and software to build interactive systems that operate in the physical world of sensors and devices, rather than websites and mobile apps. It is aimed at graduate students who may not have a strong technical background.
It has been incredibly rewarding to witness students progress from feeling hesitant about building technology and programming to developing interactive systems and working with electronics and environments with confidence after just ten weeks. Seeing them become energized by their projects and gain a sense of accomplishment is really gratifying.
Other than teaching, what has been a highlight of your time in HCDE?
AD: One of my top highlights has been building HCDE's K-12 outreach program. This program aims to introduce younger students to HCDE as a possible degree or career path and primarily involves hands-on workshops that provide a high-level overview of the human-centered design process.
Through this program, we have been able to reach thousands of middle and high school Washington students, including running three Alternative Spring Break excursions in rural Washington schools, as part of the UW's Riverways (then known as Pipeline) project. HCDE students are key to this outreach because their perspective is really valuable to the K-12 students.
It's been great to see our HCDE students become teachers too, as they share their learnings with the younger students. I think the most rewarding thing for me is when a student we reached through our outreach program ended up coming to HCDE, which has happened several times.
What has it been like teaching through the height of the COVID-19 pandemic to now?
AD: The pandemic was a huge challenge for everyone, especially during the first quarter in Spring 2020. We all had to quickly adapt our classes to remote instruction while still meeting the same pedagogical goals. I love teaching because of the in-person classroom interactions, so it was definitely tough to transition to remote instruction. But looking back there were a few bright spots. We had different communities pop up within HCDE and around UW to support each other in navigating the technological challenges of teaching remotely, and just support one another generally.
The pandemic also forced us to explore new tools and methods for collaborative brainstorming and teaching, which we've continued to use. I definitely missed the in-person connections with my colleagues and students during the fully remote period, so I'm grateful that we are now getting back to more in-person interactions. Overall, the pandemic taught me a lot about teaching and the value of community.
What are you looking forward to in retirement?
AD: I am looking forward to spending a lot of time outside. I really enjoy cycling, kayaking, and growing things, so I'm eager to have more time for outdoor activities. I also am excited to explore more of Washington State and the Pacific Northwest, and take advantage of all that we have outside our doorstep.
There are an awful lot of great books, films, plays, and art out in the world waiting to be experienced. I plan to dig into them. Also, I have a pretty healthy addiction to crossword puzzles and, of course, Wordle. I intend to finally tackle reading Moby Dick, and some other classics that have escaped my attention over the years.
I definitely plan to stay connected with the department and will continue to teach part-time and support the K-12 outreach program. Teaching has been such an integral part of my life that I can't imagine stopping completely.
Overall, I'm looking forward to this next phase as an opportunity to keep learning. Throughout my career, I've always followed interesting opportunities where I could learn and grow, and I plan to do the same in retirement.
Any final thoughts you want to share with the HCDE community?
AD: I feel so incredibly fortunate to have had this job as the capstone of my career. I want to say thank you to every one of the students, faculty, and staff I've had the pleasure of working with. You have all taught me so much and challenged me in ways that have helped me grow as an educator and a human being. I will always cherish my time in HCDE and I am grateful for these charmed 11 years.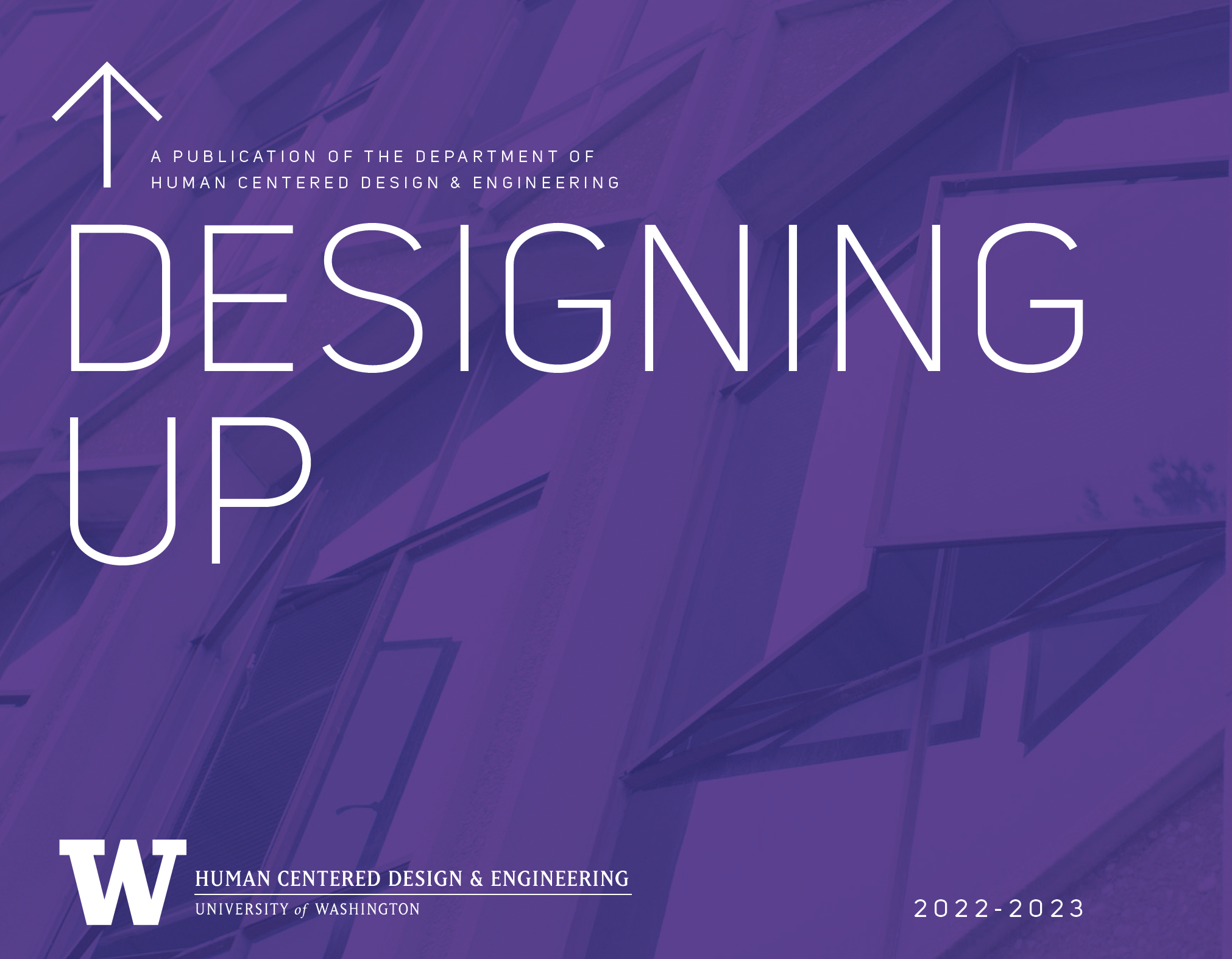 HIGHLIGHTS FROM 2022-2023 YEAR
2023 Designing Up
View this story and others in HCDE's annual publication, Designing Up, where we highlight activities and accomplishments of HCDE's students, alumni, and faculty.
View the 2023 issue