June 29, 2022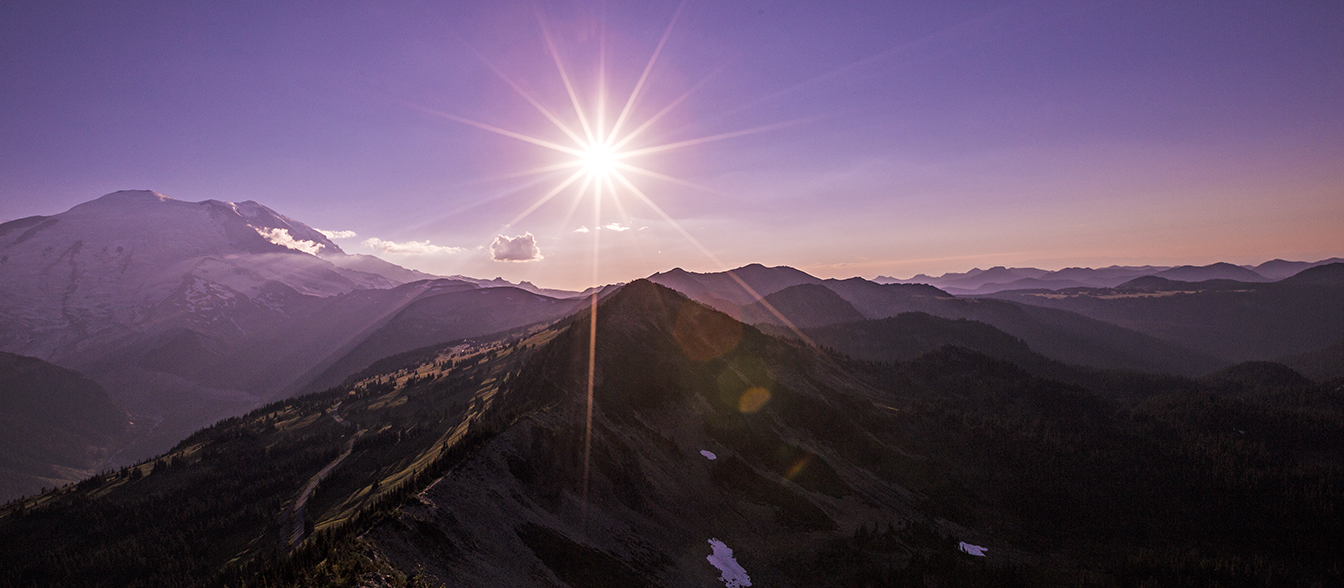 Research Scientist Dr. Shana Hirsch and Associate Professor Dr. David Ribes collaborate in the Data Ecologies Lab, where they use human-centered design to explore the intersection of the environment, science, and technology. In the below Q&A, Hirsch and Ribes describe why they believe HCDE is critical to developing solutions to the toughest environmental challenges.
HCDE: Can you tell us about your background and how you two began collaborating?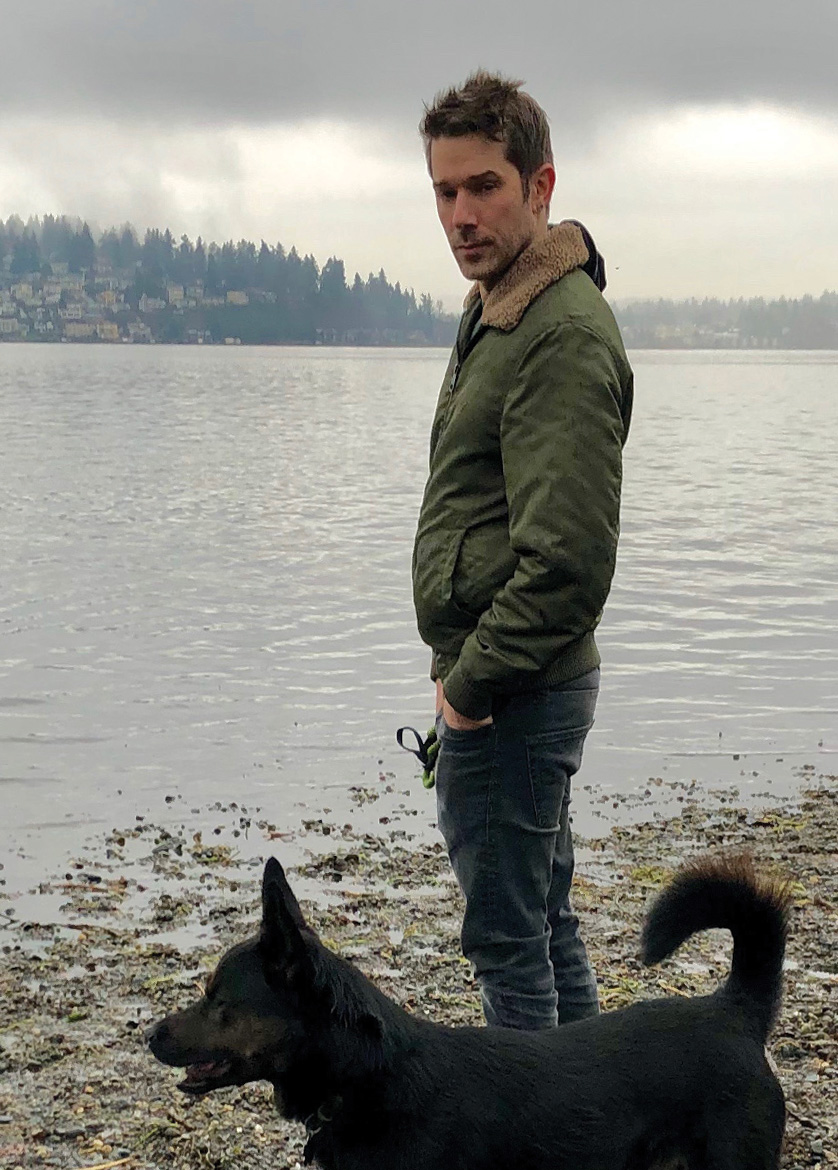 David Ribes: My research background focuses on infrastructure in the sciences. I study the organizations and technologies that support scientists, including things like data sharing and how collaboration happens across vast distances and across disciplines. When I was in graduate school, I worked on a project with a community of ecologists who do long-term studies of the environment. Ecology can sound like it's one field, but it's really an umbrella that includes scientists studying anything from soil, worms, air, water, the entire planet, and so on. These scientists are collecting data in different manners, from different countries, over decades or centuries, and disciplinarily they have challenges collaborating with each other. My work with ecologists involved studying their information infrastructure to understand how they share data and how they organize data across long periods of time and across heterogenous fields. So, even though today I study research infrastructure more broadly, I find myself in this community of ecology researchers thanks to that decades-long collaboration.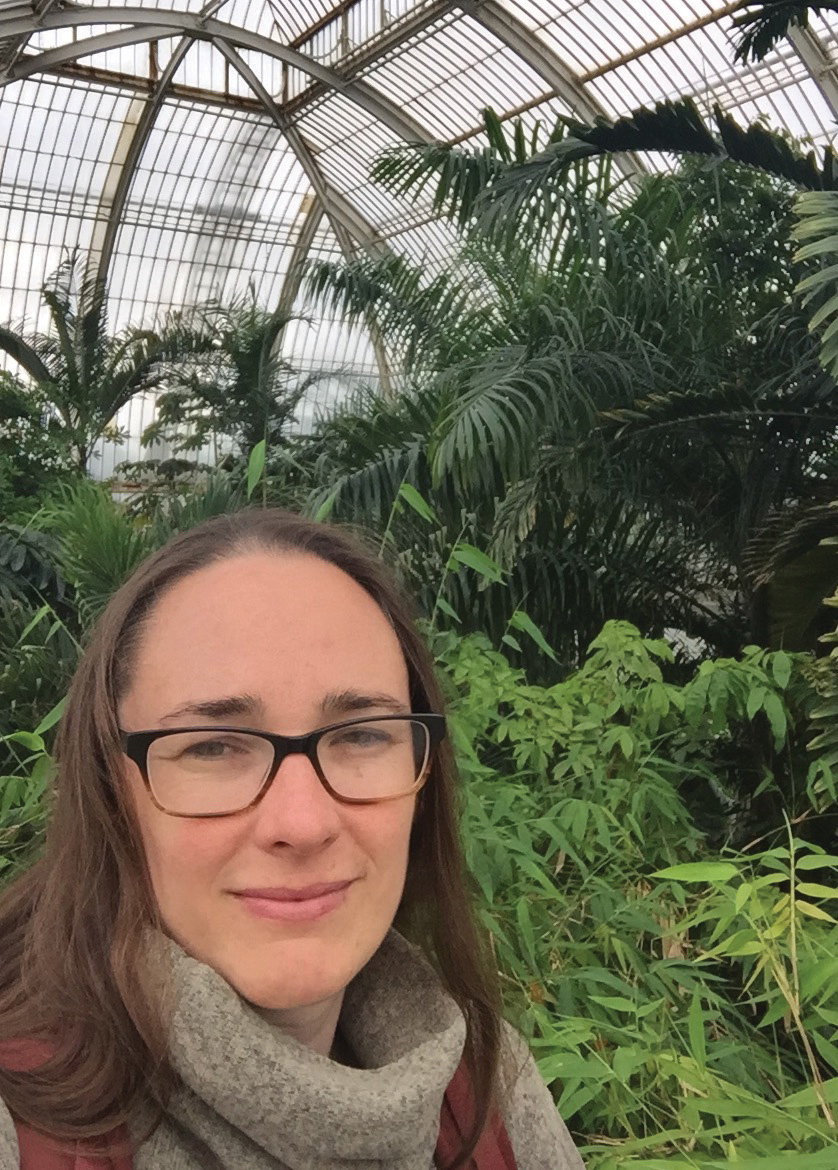 Shana Hirsch: My background is in environmental policy and cultural studies. My PhD focused on law, policy, and management of water resources, so when I initially approached David about working together as a post-doctoral researcher it was because I was interested in delving further into the intersection of science and environmental management.David is a perfect collaborator for me because of his long-term work with these ecological research centers. I never expected to end up in a design and engineering department, but I have been pleasantly surprised with the many ways my work has benefited from incorporating human-centered design and things I've learned from working with HCDE students. My work over the last several years in HCDE led me to my current role as Associate Director of the University of Washington's division of the Pacific Marine Energy Center, a consortium of universities focused on the responsible advancement of marine renewable energy.
HCDE: How do you believe HCDE methods and practices can contribute to ecological research?
SH: In my work, I am thinking about energy and environmental futures. To think about futures, we need a space where we can imagine those futures, and I think that methods from the field of human-centered design open those opportunities. So by that I mean using research and design methods that are participatory. Including the people that you are studying as part of the design and engineering process. In my work, that would be bringing all the people who are working on marine energy together into a room and leading them through a series of exercises that would allow them to imagine new ways of working together or new applications for their innovation.
DR: I think human-centered design and engineering is also an avenue to investigate across time: the past, present, and possible futures of ecology and the environment. With HCDE we can design for today's solutions and impacts, while also considering downstream effects. Like Shana's example, if we were building a new facility for marine energy, we would involve those who may be impacted by the facility in the design process—such as local residents, or even animals! We can also use human-centered design to look at the lifespan of the facility, including who or what will be displaced or was already displaced. In this way, we can use human-centered design to address the legacies of ecological racism, pollution, and downstream impacts on our children and our children's children. So in HCDE we are starting to think about possible futures and how those will incorporate ecological justice.
SH: Understanding human values is another thing HCDE brings to this area. Human values are often not considered by scientists or other engineering disciplines, so human-centered design brings an opportunity to uncover some of those values and understand what's going to be important for the future.
HCDE: Tell us about some of your recent HCDE projects and collaborations.
DR: Shana and I recently finished a multi-year project supported by the National Science Foundation that was aimed at understanding how we can develop research infrastrctures that support large-scale shifts toward carbon-free energy sources. We looked specifically at Scotland and its use of marine renewable energies. Scotland has started using more wave and tidal energy devices than any other country in the world, so we used it as a case study for understanding the drivers of innovation and ways that policy influences research and development.
SH: I have had some fantastic collaborations with HCDE students as well. I mentored an HCDE capstone team on a project proposed by the Pacific Northwest National Laboratory that was about how we might use marine energy to help track marine mammals, like whales and seals. The student team, Antonio Eggermont, Kevin Philbin, Shelby Zink, and Soumya Jindal interviewed marine scientists and oceanographers to guide their development of concepts for a tracking device that could help people follow marine mammals, and also gather data from the ocean via the marine mammals. So that was a really interesting approach, and one I think the PNNL was not expecting, which was to look at this technology as something that could potentially change our relationship with marine mammals and with the environment. A more than human relationship. I think typically those in Engineering disciplines might focus more on developing the technology itself and not on the layer that focuses on how it's going to interact with—or change our understandings of—the environment in those more subtle ways. I'm currently mentoring a team of students competing in a national competition sponsored by the US Department of Energy's Water Power Technologies Office. The students are developing what they're calling an ocean profiling system. Powered by wave energy, it's a device that goes up and down the water column, far out at sea, and collects oceanographic data that wouldn't otherwise be collected. It's a really great project made possible by the interdisciplinary collaboration between Engineering and Oceanography students.
HCDE: What opportunities do you see for HCDE students and alumni interested in this work?
DR: We are facing huge challenges that HCDE students are uniquely equipped to address. The methods of human-centered design and co-design can be applied to all sorts of problems. Aligning data about climate change is a huge human-centered data science problem right now. Some data about climate change are coming from weather balloons, some from military vessels, some from fisheries, some from seismologists, and so on. But if the data aren't translated into a single image of a changing environment, the message will not be clear. Another way HCDE contributes to this work is related to the flow of misinformation and disinformation. Topics related to climate change can be incredibly politicized and highly polarizing. We have a short and closing window before it's going to be too late to do something about the changing planet. Those with the skills to analyze and challenge misinformation and disinformation are very needed in this space. Environmental stability and mitigating climate change are on the top of everyone's mind, and through human-centered design, students can move beyond just talking about the problems to actually engineering and designing systems to achieve grand-scale effects.
SH: What we really need is more people from HCDE backgrounds to get involved in every aspect of understanding and managing climate change. I work with people from state, federal, and non-governmental organizations who are always requesting more human-centered designers in their processes. We have a lot of work to do and need more people who can help understand issues that are rising as innovation, technology, and the environment all intersect in ever-greater complex ways.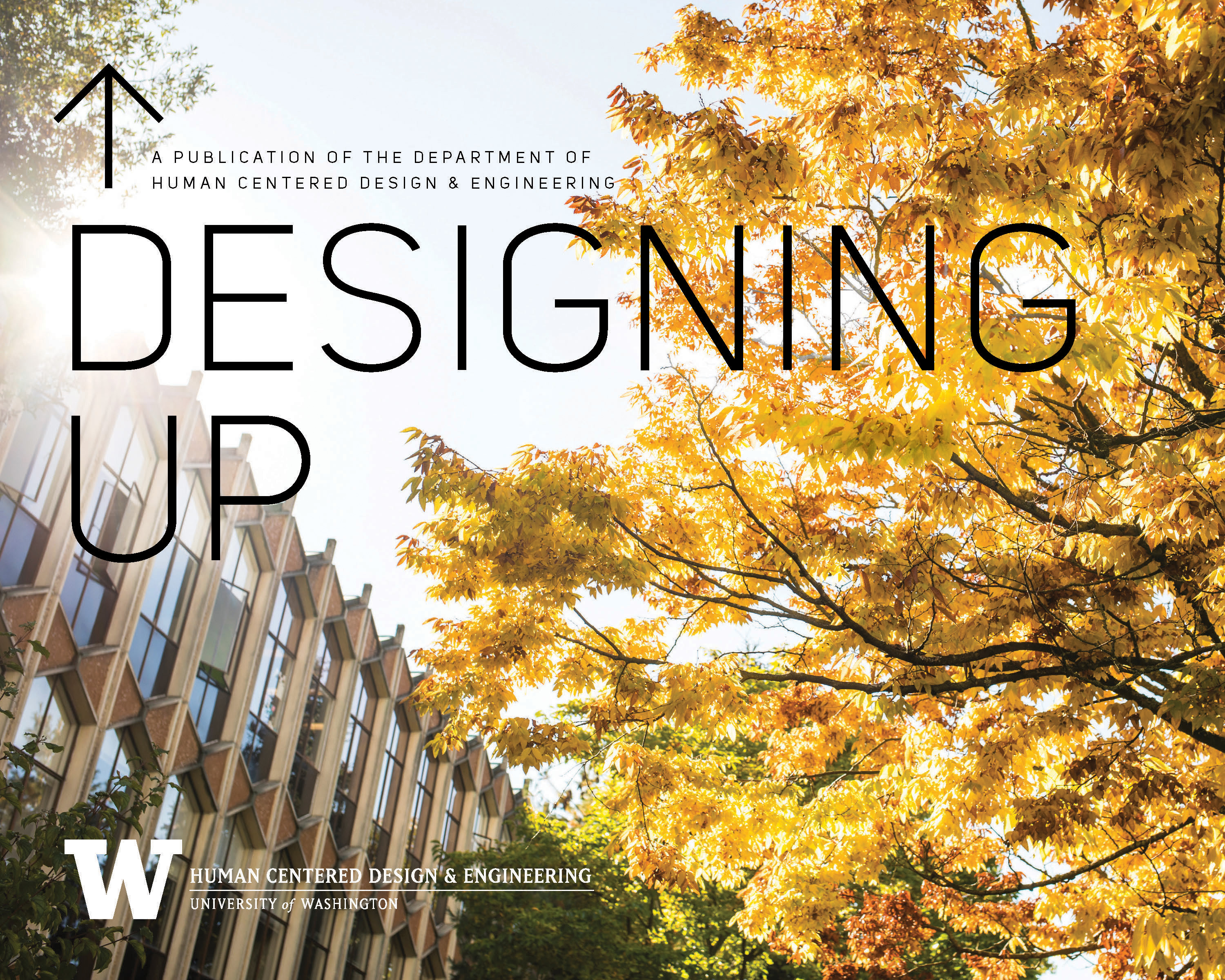 HIGHLIGHTS FROM 2021-2022 YEAR
2022 Designing Up
View this story and others in HCDE's annual publication, Designing Up, where we highlight activities and accomplishments of HCDE's students, alumni, and faculty.
View the 2022 issue