June 26, 2019

The Department of Human Centered Design & Engineering (HCDE) welcomed students, future students, alumni, Corporate Affiliates Program members, and friends for our annual Open House on Friday, June 7, 2019, at the UW Center for Urban Horticulture.
Undergraduate and graduate students presented their Capstone projects and attendees cast votes in the People's Choice Awards. Guest judges spent the evening meeting with capstone teams about their projects and awarded prizes for the best undergraduate project, best graduate project, and honorable mentions in the categories of communication, technology, research, and design.
View a list of all 33 presenting projects in our event program »
Best in Show: Undergraduate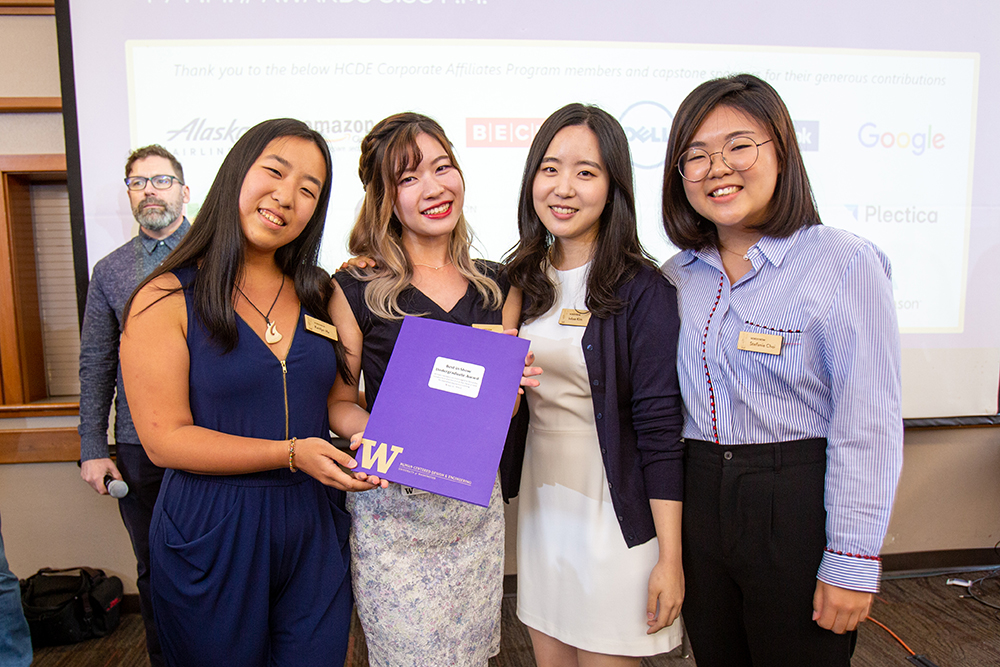 Nordstrom Find In-Store
Personalized in-store shopping
Stefanie Choi, Kotoko Yamada, Kaitlyn He, Inhae Kim
Best in Show: Graduate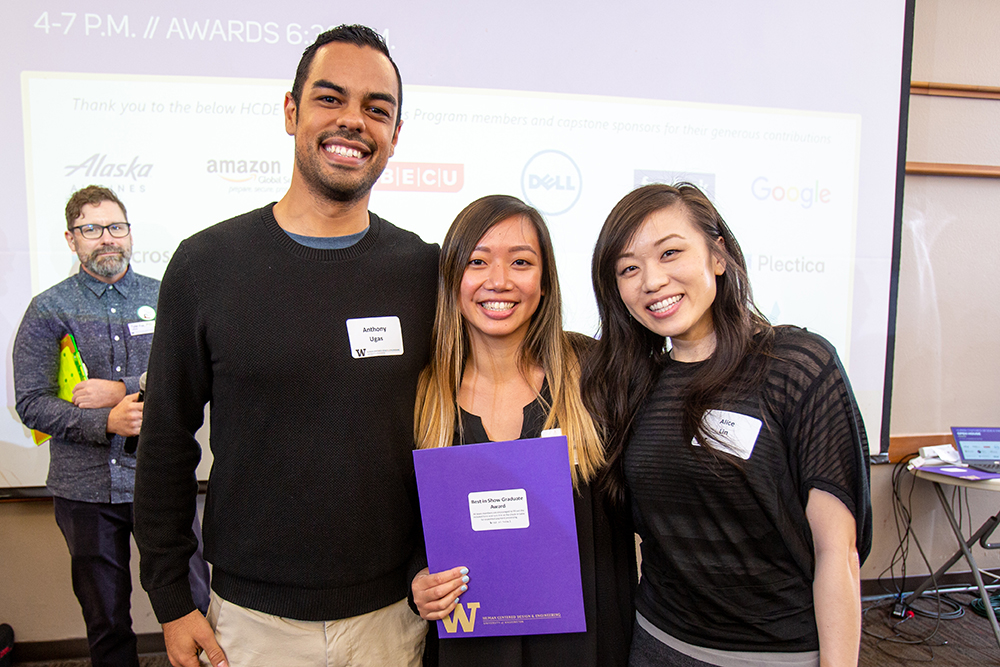 Building Care
Positive distraction from life with cancer
Alice Lin, Anthony Ugas, Hannah Nursalim, Sonnet Lauberth
People's Choice Award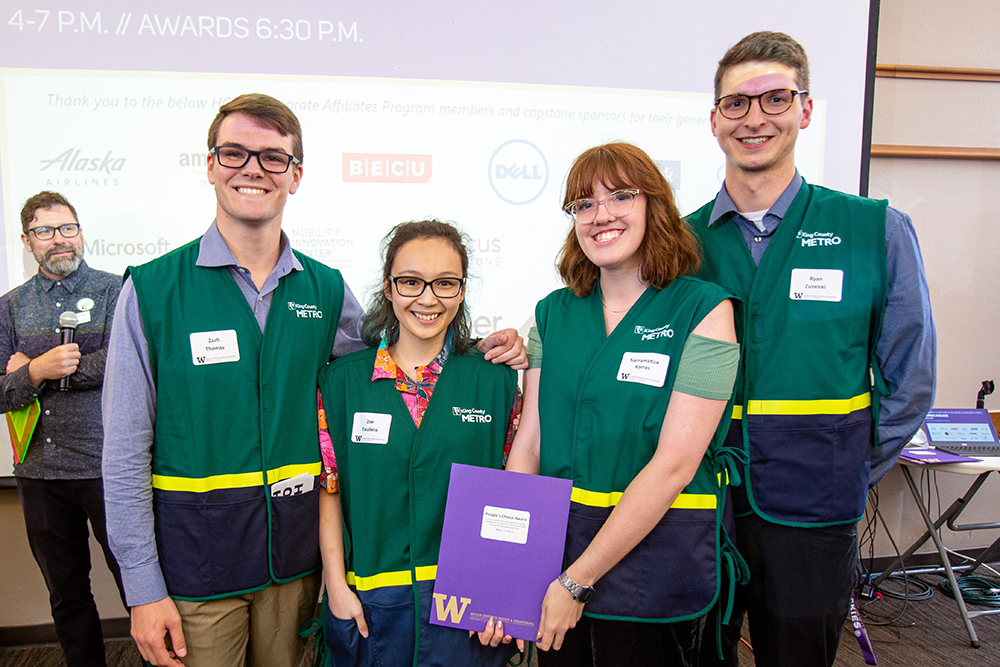 The Next Generation of Orca
Reimagining Seattle Public Transportation
Sierramatice Karras, Zach Thomas, Zoe Escalona, Ryan Zuzelski
People's Choice Award Runner Up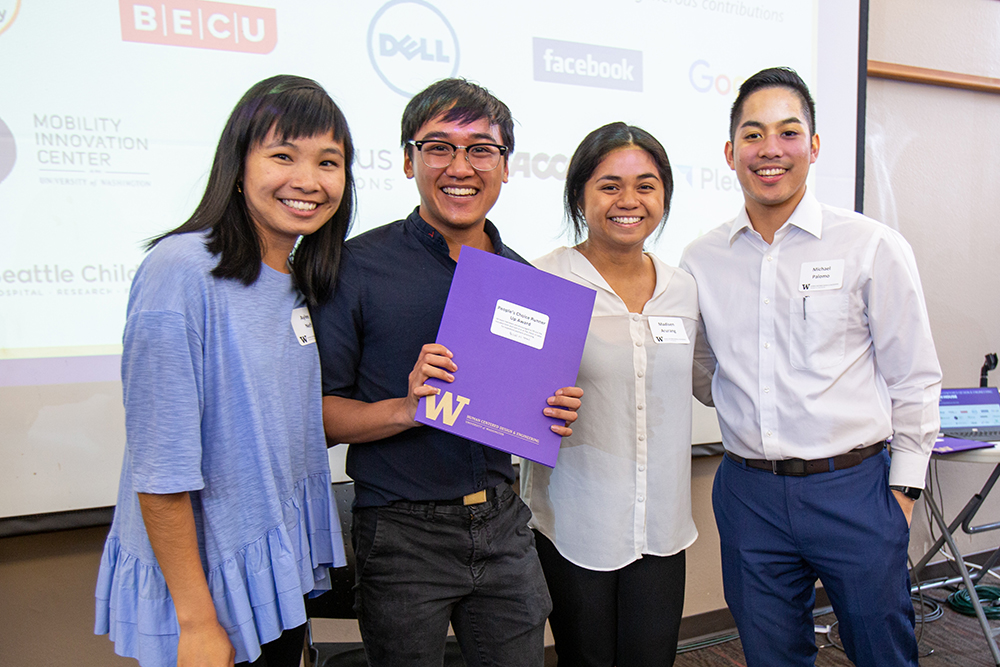 Go Seattle
Encouraging public transportation mobile ticketing usage among tourists in the Seattle Area
Madisen Arurang, Aylee Neff, Michael Palomo, Scott Tan
Judge's Honorable Mention: Technology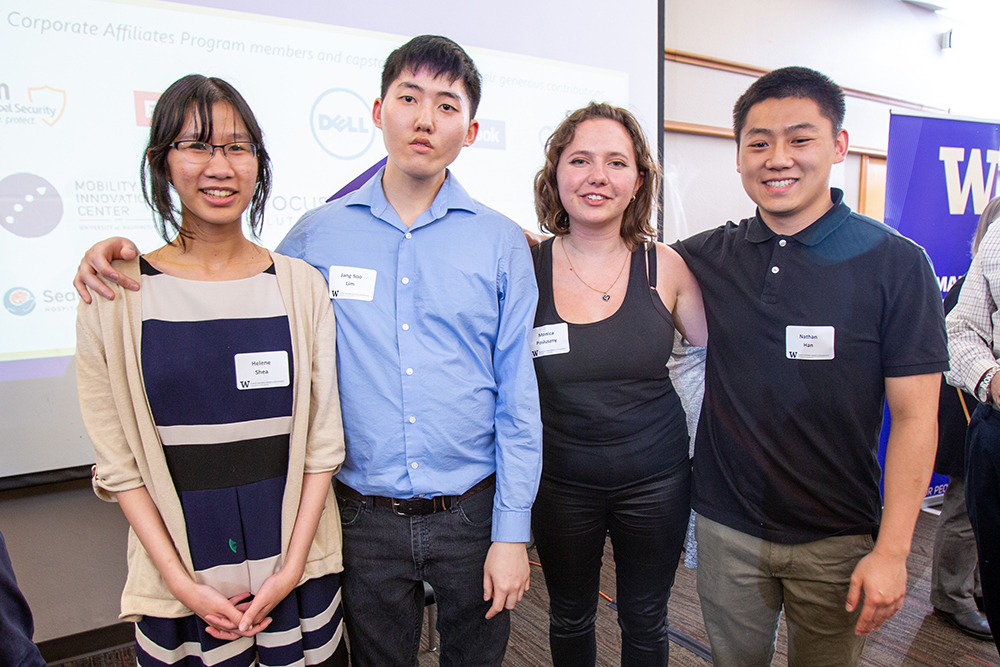 Competency Assessment Tool
Reach the Next Level in Your Career
Nathan Han, Jang Soo Lim, Monica Posluszny, Helena Shea
Judge's Honorable Mention: Communication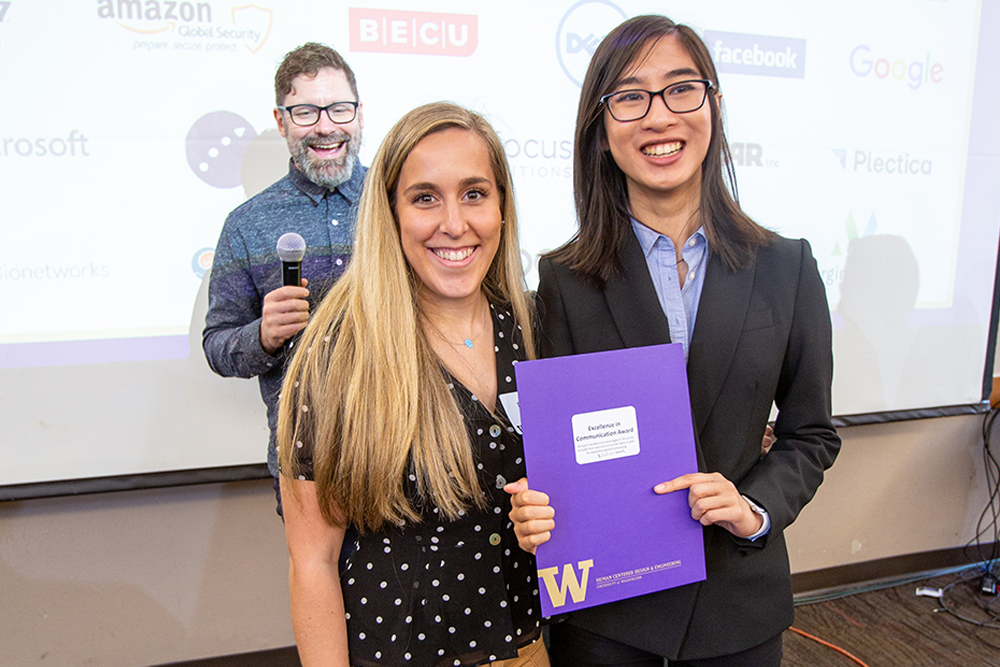 Econsent Management System
Digitizing a consent management system for Alzheimer's research
Daiana Kaplan, Madeleine Le, Akshaya Venkat
Judge's Honorable Mention: Research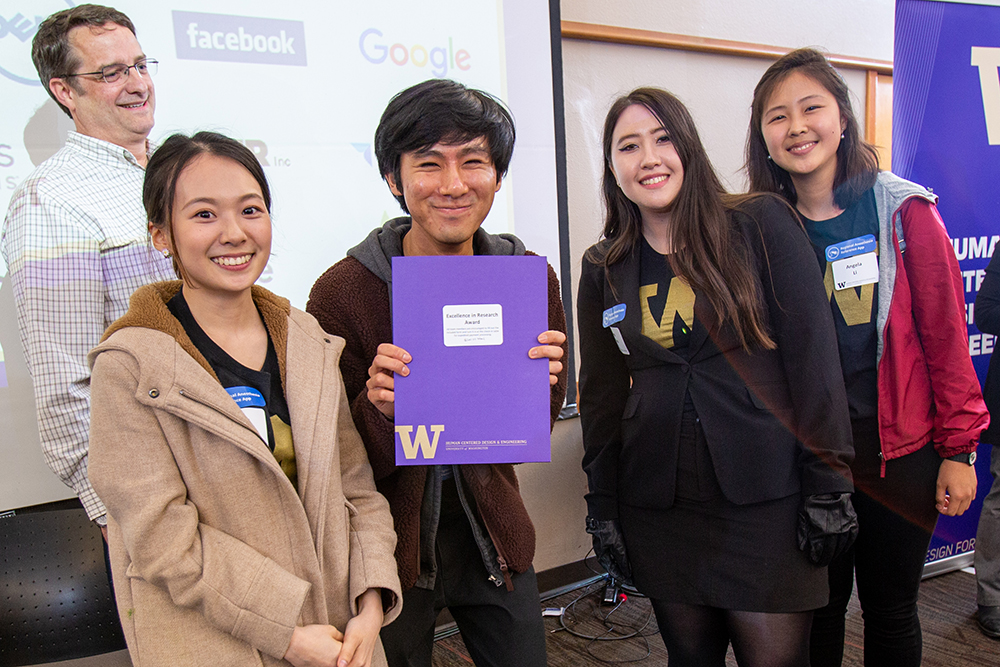 Improving Efficiency of Anesthesiologists through App Redesign
Prepare for Better Care
Amanda Shen, Angela Li Shuo, Mimi Peach, Steven Yong
Judge's Honorable Mention: Design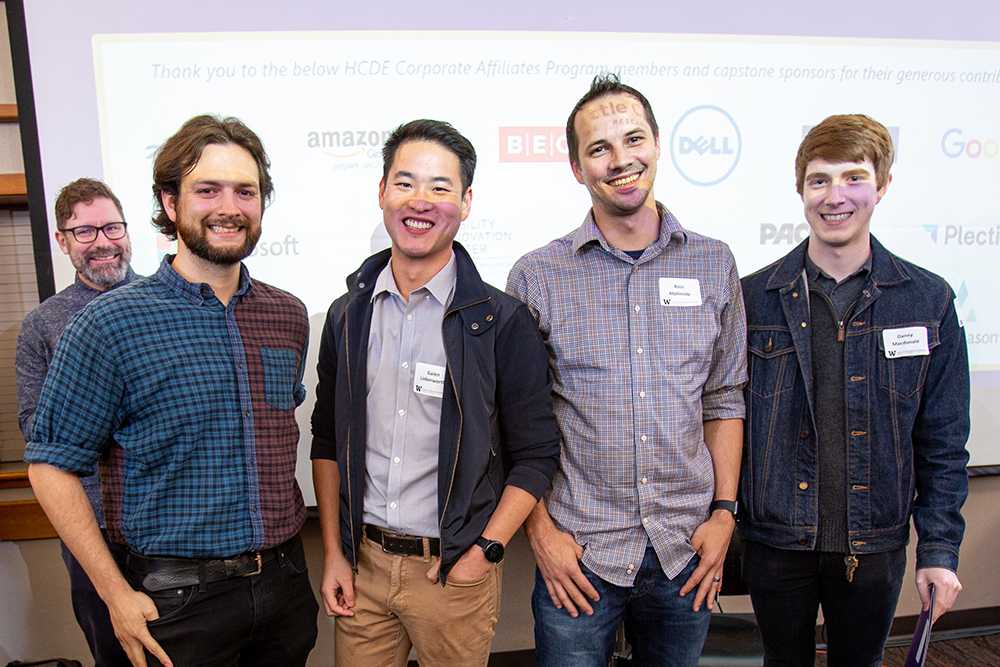 A Strategy Toolkit for Seattle Area Homeless Organizations
Workshop activities designed to engage shelters in discussion and strategy development for solutions to complex problems.
Christopher "Kit" Collins, Ross Abplanalp, Danny Macdonald, Galen Lieberworth
HCDE Open House Photos
Click through to find the full album on Flickr. All photos by Matt Hagan.
Thank you to the below Corporate Affiliates Program members and capstone sponsors for their generous contributions.