Current Corporate Affiliate Members
We are proud to collaborate with dynamic industry leaders. Thank you to our Corporate Affiliates partners.
STRATEGIC PARTNER MEMBERS

 

Wikimedia
Foundation
 

ASSOCIATE MEMBERS
CAREER FAIR PARTNERS
For more information on becoming an HCDE Corporate Affiliate Program member, contact Liz Young at youngl9@uw.edu.
---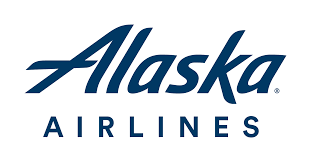 Alaska Airlines

Amazon
Global Security Operations supports Amazon's Worldwide Operations, as well as affiliate and retail businesses, by creating and maintaining a work environment that is both prepared and secure.

Anthro-Tech
Anthro-Tech is a user-centered design consultancy focused on government agencies, nonprofits and enterprises with a social-impact mission. We help people focus their organization on users to build more successful web, mobile and software applications, services and systems. Our specialties include user research, usability testing, information architecture, user interface design and training.
In addition to our considerable experience helping dozens of government agencies across the nation we've built a reputation for quality research partnering with a number of world-class organizations to transform how they engage their audiences across channels. Anthro-Tech's offices are located in Seattle and Olympia, Washington, where we operate our usability labs, training center, and client collaboration spaces.

The Washington State Arts Commission (ArtsWA)
The Washington State Arts Commission (ArtsWA), is a catalyst for the arts, advancing the role of the arts in the lives of individuals and communities throughout Washington. ArtsWA is responsible for the acquisition, stewardship, and presentation of the State Art Collection, which was established in 1974 by the Washington State Legislature and currently includes more than 4,500 artworks in public places around the state.

Blink Interactive
Founded in 2000, Blink UX is a Seattle-based user experience research and design firm dedicated to helping clients achieve their business goals through a flexible user-centered design approach. Blink's evidence-driven design℠ services help companies who depend on technology take the guesswork out of delivering great user experiences. Blink has worked with hundreds of Innovative clients ranging in size and type from start-ups to Fortune 100, including Amazon, Apple, Disney, Genentech, Google, Starbucks, and Microsoft.

Boeing
Boeing is the world's largest aerospace company and leading manufacturer of commercial jetliners and defense, space and security systems. A top U.S. exporter, the company supports airlines and U.S. and allied government customers in 150 countries. 
Formative
FORMATIVE is a Seattle-based firm founded in 2012 to solve strategic marketing challenges for social impact and private sector organizations. We work in partnership with some of the most respected and influential organizations in the world, and with smaller and lesser-known organizations where we align with their purpose and aspirations. Our work centers around four primary offerings: (1) marketing and digital strategy, (2) program and product design, (3) audience engagement & campaign development, and (4) executive communications and social brand development.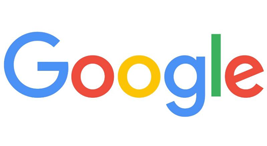 Google
"Organize the world's information and make it universally accessible and useful." Since the beginning, our goal has been to develop services that significantly improve the lives of as many people as possible. Not just for some. For everyone.
Hewlett Packard Inc.
Our vision is to create technology that makes life better for everyone, everywhere — every person, every organization, and every community around the globe. This motivates us — inspires us — to do what we do. To make what we make. To invent, and to reinvent. To engineer experiences that amaze. We won't stop pushing ahead, because you won't stop pushing ahead. You're reinventing how you work. How you play. How you live. With our technology, you'll reinvent your world.
This is our calling. This is a new HP. 
Keep reinventing.
Microsoft
Microsoft (Nasdaq "MSFT" @microsoft) is the leading platform and productivity company for the mobile-first, cloud-first world, and its mission is to empower every person and every organization on the planet to achieve more. Founded in 1975, Microsoft is the worldwide leader in software, services, devices and solutions that help people and businesses realize their full potential.
NASA Jet Propulsion Laboratory (JPL) 
nFocus Solutions
nFocus Solutions is dedicated to the development of innovative technologies and intelligent business solutions for the public sector. nFocus is the leading provider of applications that communities, nonprofits and government agencies rely on to make their organizations more effective. Their high-quality data management and analysis software enables our clients to achieve clear, well-defined results that change the world.

Parlay
Tableau
Tableau Software makes breakthrough products that change the way people use data. Our solutions generate fast, easy, real-time data visualization dashboards with a seamless experience. Tens of thousands of companies and organizations have chosen Tableau. From the executive suites of Fortune 500 companies to the jungles of Central America, from immunology research labs to high school robotics club meetings, our software can be found anywhere people have data and questions.
Tableau's culture is both casual and high-energy. We are passionate about our product and our mission and we are loyal to each other and our company. We value work-life balance, efficiency, simplicity, freakishly friendly customer service, and making a difference in the world. Tableau offers exceptional professional and financial growth potential. Are you Tableau?
The Wikimedia Foundation
The Wikimedia Foundation is the non-profit organization that operates Wikipedia and other free knowledge projects. Our mission is to empower a global volunteer community to collect and develop the world's knowledge and to make it available to everyone for free, for any purpose. Wikipedia alone contains more than 35 million volunteer-authored articles in over 291 languages, and is visited by more than 374 million people every month. Together our projects are among the most visited web properties in the world.

Workday
For more information on becoming an HCDE Corporate Affiliate Program member, contact Liz Young at youngl9@uw.edu.