Current Corporate Affiliate Members
We are proud to collaborate with dynamic industry leaders. Thank you to our Corporate Affiliates Program partners.
STRATEGIC PARTNER MEMBERS

 

 
Wikimedia
Foundation

 

 

ASSOCIATE MEMBERS
For more information on becoming an HCDE Corporate Affiliate Program member, contact us at hcdecap@uw.edu.
---
Airbnb
Founded in August of 2008 and based in San Francisco, California, Airbnb is a trusted community marketplace for people to list, discover, and book unique travel experiences around the world. Whether an apartment for a night, a castle for a week, or a villa for a month, Airbnb allows people to Belong Anywhere through unique travel experiences at any price point, in more than 34,000 cities and over 190 countries. We promote a culture of curiosity, humanity, and creativity through our product, brand, and, most importantly, our people.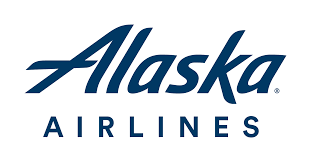 Alaska Airlines

Amazon
Global Security Operations supports Amazon's Worldwide Operations, as well as affiliate and retail businesses, by creating and maintaining a work environment that is both prepared and secure.

Anthro-Tech
Anthro-Tech is a user-centered design consultancy focused on government agencies, nonprofits and enterprises with a social-impact mission. We help people focus their organization on users to build more successful web, mobile and software applications, services and systems. Our specialties include user research, usability testing, information architecture, user interface design and training.
In addition to our considerable experience helping dozens of government agencies across the nation we've built a reputation for quality research partnering with a number of world-class organizations to transform how they engage their audiences across channels. Anthro-Tech's offices are located in Seattle and Olympia, Washington, where we operate our usability labs, training center, and client collaboration spaces.
BECU

Blink Interactive
Founded in 2000, Blink UX is a Seattle-based user experience research and design firm dedicated to helping clients achieve their business goals through a flexible user-centered design approach. Blink's evidence-driven design℠ services help companies who depend on technology take the guesswork out of delivering great user experiences. Blink has worked with hundreds of Innovative clients ranging in size and type from start-ups to Fortune 100, including Amazon, Apple, Disney, Genentech, Google, Starbucks, and Microsoft.

Boeing
Boeing is the world's largest aerospace company and leading manufacturer of commercial jetliners and defense, space and security systems. A top U.S. exporter, the company supports airlines and U.S. and allied government customers in 150 countries. 
Dell
Dell is a collective of customer-obsessed, industry-leading visionaries. At our core is a commitment to diversity, sustainability and our communities. We offer unparalleled growth and development opportunities for our team members. We believe that technology is essential for driving human progress, and we're committed to providing that technology to people and organizations everywhere, so they can transform the way they work and live.
Facebook
Formative
FORMATIVE is a Seattle-based firm founded in 2012 to solve strategic marketing challenges for social impact and private sector organizations. We work in partnership with some of the most respected and influential organizations in the world, and with smaller and lesser-known organizations where we align with their purpose and aspirations. Our work centers around four primary offerings: (1) marketing and digital strategy, (2) program and product design, (3) audience engagement & campaign development, and (4) executive communications and social brand development.
GoDaddy
GoDaddy powers the world's largest cloud platform dedicated to small, independent ventures. With 17.5M+ customers worldwide and 76M+ domain names under management, GoDaddy is the place people come to name their idea, build a professional website, attract customers and manage their work.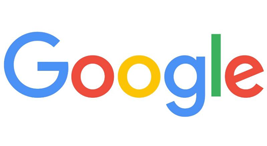 Google
"Organize the world's information and make it universally accessible and useful." Since the beginning, our goal has been to develop services that significantly improve the lives of as many people as possible. Not just for some. For everyone.
Hewlett Packard Inc.
Our vision is to create technology that makes life better for everyone, everywhere — every person, every organization, and every community around the globe. This motivates us — inspires us — to do what we do. To make what we make. To invent, and to reinvent. To engineer experiences that amaze. We won't stop pushing ahead, because you won't stop pushing ahead. You're reinventing how you work. How you play. How you live. With our technology, you'll reinvent your world. This is our calling. This is a new HP. Keep reinventing.
Kloa
Kloa works at the intersection of two fields: mobile messaging and natural language processing (NLP). Kloa develops typing interfaces that have fewer buttons than there are letters. Kloa's language algorithms disambiguate input. Fewer buttons enable each selection button to be bigger. Kloa's interfaces make digital communication easy and convenient.
Lucid Software
Lucid is the parent company of two cloud-based visual productivity solutions: Lucidchart and Lucidpress. Lucidchart is the essential visual productivity platform that helps anyone understand and share ideas, information, and processes with clarity. Lucidpress is an intuitive brand templating platform that empowers anyone to easily create on-brand materials. Together, they are utilized in over 180 countries by more than 18 million users. Ninety-six percent of the Fortune 500 use Lucidchart, and customers include Google, GE, NBC Universal and Johnson & Johnson. Lucid's partners include industry leaders such as Google, Atlassian, Amazon Web Services, Salesforce, and Microsoft. Since the Utah-based company's founding in 2010, it has received numerous awards for its business and workplace culture. For more information, visit lucid.co.
Microsoft
Microsoft (Nasdaq "MSFT" @microsoft) is the leading platform and productivity company for the mobile-first, cloud-first world, and its mission is to empower every person and every organization on the planet to achieve more. Founded in 1975, Microsoft is the worldwide leader in software, services, devices and solutions that help people and businesses realize their full potential.
Mobility Innovation Center
This multi-disciplinary Center housed at the University of Washington brings together the region's leading expertise from the business, government, and academic sectors to use technology and innovation to find transportation solutions.
nFocus Solutions
nFocus Solutions is dedicated to the development of innovative technologies and intelligent business solutions for the public sector. nFocus is the leading provider of applications that communities, nonprofits and government agencies rely on to make their organizations more effective. Their high-quality data management and analysis software enables our clients to achieve clear, well-defined results that change the world.
PitchBook
PitchBook started with seven people working in a 200-square-foot, windowless office. Founder John Gabbert was pursuing an idea his former employer nixed—a database that covered private equity. In 2009, we launched PitchBook Desktop. With each new dataset and feature, we've expanded and improved. Now, PitchBook tracks every aspect of the public and private equity markets, including venture capital, private equity and M&A. Our focus has always been—and will always be—our clients. What data matters most to them? What would make their jobs easier? How can we help them make informed decisions? Now part of Morningstar, we continue to give our clients the data and tools they need to be successful."
Sage Bionetworks
We advance biomedicine by making science more accessible, open, collaborative, and inclusive.We are in the midst of a digital revolution that is redefining medicine. New ways to gather, store and use health data are developed every day. It is not always clear how to use these new approaches. At Sage Bionetworks, we believe that we can learn more by learning from each other. We partner with researchers, patients, and healthcare innovators to drive collaborative data-driven science to improve health.
Seattle Children's
We are united by a compelling mission: We provide hope, care and cures to help every child live the healthiest and most fulfilling life possible.
Together, we deliver superior patient care, advance new discoveries and treatments through pediatric research and serve as the pediatric and adolescent academic medical center for Washington, Alaska, Montana and Idaho – the largest region of any children's hospital in the country.
In 2018, U.S. News & World Report once again ranked Seattle Children's among the nation's best children's hospitals – for the 26th year in a row. We received national rankings in all 10 specialty areas evaluated by U.S. News & World Report, and are honored to be the only pediatric medical center in Washington to be ranked.
ST microelectronics
Tableau
Tableau Software makes breakthrough products that change the way people use data. Our solutions generate fast, easy, real-time data visualization dashboards with a seamless experience. Tens of thousands of companies and organizations have chosen Tableau. From the executive suites of Fortune 500 companies to the jungles of Central America, from immunology research labs to high school robotics club meetings, our software can be found anywhere people have data and questions.
Tableau's culture is both casual and high-energy. We are passionate about our product and our mission and we are loyal to each other and our company. We value work-life balance, efficiency, simplicity, freakishly friendly customer service, and making a difference in the world. Tableau offers exceptional professional and financial growth potential. Are you Tableau?
Uber
Good things happen when people can move, whether across town or towards their dreams. Opportunities appear, open up, become reality. What started as a way to tap a button to get a ride has led to billions of moments of human connection as people around the world go all kinds of places in all kinds of ways with the help of our technology.
UpTop
At the core of UpTop, we are your guides to the digital jungle. Your sherpas helping you, and your users, navigate the internet. Through the years we have cultivated a team of nerds. We love tinkering, staying curious, innovating. The art of the possible is always at the back of our minds as we solve problems, and dig deeper to find the ones you didn't realize you had. In the year 2000, our Co-founders teamed up to launch their first digital products company, Peak Systems. While various projects led them to realize the need for developers and designers that could scale and build things efficiently. It was the ever-changing world we live in and the user experience humans have with technology that inspired them to create the team that you now know as UpTop.
Virginia Mason Medical Center
Virginia Mason Medical Center offers a system of integrated health services including a large, multi-specialty group practice of more than 480 physicians, offering both primary and specialized care; a network of neighborhood clinics throughout the region; an acute care hospital; Benaroya Research Institute at Virginia Mason, an internationally recognized research institute; Virginia Mason Foundation, an active philanthropic foundation; Bailey-Boushay House, a nursing residence and Adult Day Health center for people living with AIDS. 
Watch our patients tell their stories at www.VirginiaMason.org/Stories.
 
The Wikimedia Foundation
The Wikimedia Foundation is the non-profit organization that operates Wikipedia and other free knowledge projects. Our mission is to empower a global volunteer community to collect and develop the world's knowledge and to make it available to everyone for free, for any purpose. Wikipedia alone contains more than 35 million volunteer-authored articles in over 291 languages, and is visited by more than 374 million people every month. Together our projects are among the most visited web properties in the world.

Workday
For more information on becoming an HCDE Corporate Affiliate Program member, contact us at hcdecap@uw.edu.