October 20, 2022
By Hannah Webster Heublein, Center for Collaborative Systems for Security, Safety and Regional Resilience
On October 13, 2022, HCDE Professor and Chair Julie Kientz and former Washington State Governor and Challenge Seattle CEO Christine Gregoire spoke at an event hosted by CoMotion's Mobility Innovation Center (MIC) to celebrate the Virtual Coordination Center for Multimodal Corridor Management (VCC) project.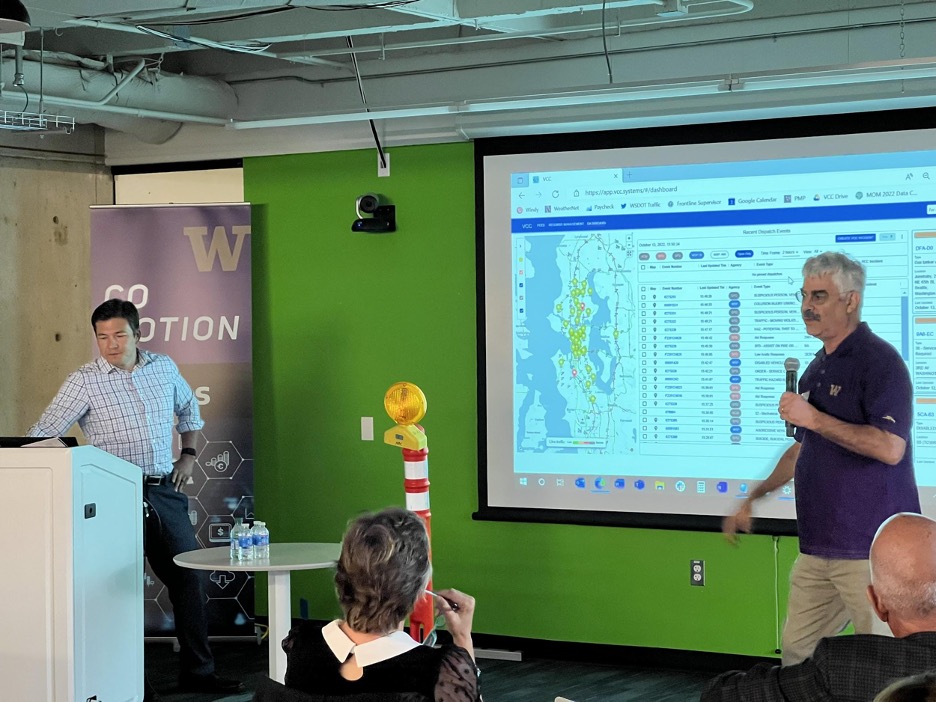 Led by HCDE Professor Mark Haselkorn and Travis Phelps of the Washington State Department of Transportation (WSDOT), the VCC project enables regional transportation partners to share a cloud-based, common working environment that supports coordinated mobility within Seattle's I-5 corridor. This project is partially funded by the Federal Highway Administration (FHWA) under their Advanced Transportation and Congestion Management Technologies Deployment (ATCMTD) program.
The Ready to Roll event marked the completion of the model deployment of the VCC and its readiness for the upcoming year of evaluation. Amid a sea of smiling faces, Bart Treece of the Mobility Innovation Center led the proceedings which included a demonstration of the new environment and several congratulatory speeches, including by WSDOT Assistant Secretary of Urban Mobility & Access Julie Meredith; King County Metro General Manager Terry White; and SDOT Deputy Director for Maintenance Operations Rodney Maxie. Attendees included members of WSDOT, Seattle Department of Transportation (SDOT), Seattle Police Department (SPD), King County Metro (KCMT), Washington State Patrol (WSP), University of Washington, Pariveda Solutions, and other past project collaborators.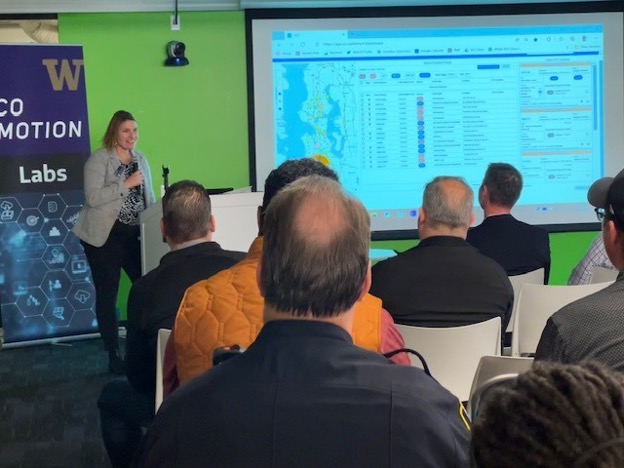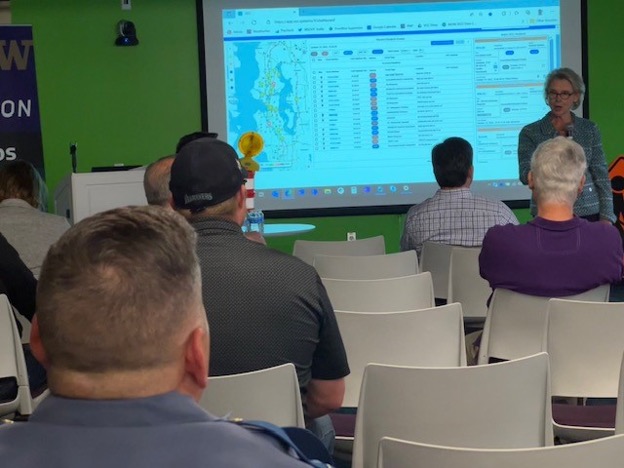 Additional VCC partners include Seattle Fire Department, Sound Transit, Port of Seattle, Northwest Seaport Alliance, Amazon Web Services, INRIX, Microsoft, ReadyOp, Schema, Siemens, ThoughtExchange, WSP USA, and more.