March 5, 2018
New research by HCDE's Center for Collaborative Systems for Security, Safety, and Regional Resilience (CoSSaR) examines congestion caused by major traffic incidents with the goal of improving mobility and reducing the regional impacts of catastrophic traffic incidents.
CoSSaR researchers worked with Seattle-area law enforcement and transportation agencies to review existing policies and procedures and study past incidents to understand current and possible future responses to a major incident. The team produced a report, "Beyond Incident Response," in which they make recommendations based on the outcomes of their initial research—including enhancement of the cross-agency information sharing environment, and improved communication with the commuting public.
Mark Haselkorn, professor in the Department of Human Centered Design & Engineering and director of CoSSaR was recently interviewed by KIRO News about this project. View the video below.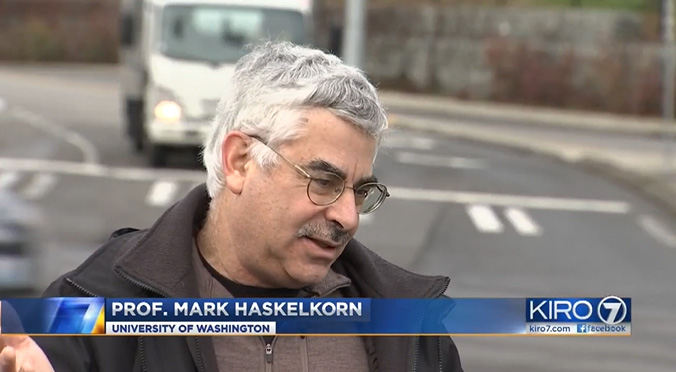 This research is sponsored by the Washington State Department of Transportation (WSDOT) and the Seattle Department of Transportation (SDOT). "Beyond Incident Response" was released by the University of Washington's Mobility Innovation Center in March 2018. CoSSaR is continuing this research in 2018 to further interagency collaboration, as well as design and prototype the recommended technologies. Read the full report here.