June 27, 2019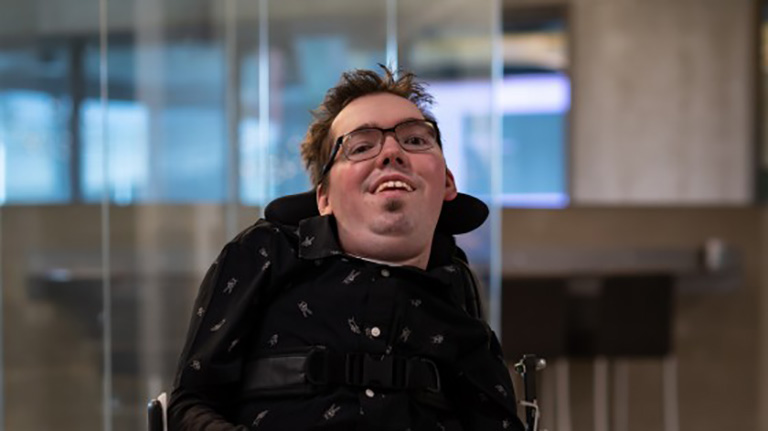 John Porter, PhD student in Human Centered Design & Engineering, is recognized by MIT Technology Review as one of its 35 Innovators Under 35.
Porter is recognized in the 35 Innovators Under 35 category of "Humanitarians: They're using technology to identify injustices and help bring about a fairer, better world."
Porter's work focuses on accessibility in video game design, and he is currently creating a system to help game developers build accessibility into the beginning stages of their designs.
For anyone without disabilities, Porter says, the question of whether a game might be a good fit for them is largely a matter of taste—but for people with impairments, they have to figure out if they'll be able to engage at all. For Porter, who has spinal muscular atrophy, these barriers aren't just theoretical. "Right now, people don't have that information," he says. "All they can do is drop sixty bucks to buy a new release and then hope they'll be able to play it." — MIT Technology Review
In addition to helping the broadest range of people fully enjoy games, Porter's work can have implications on the accessibility of our future devices and digital environments.
Read the full article on MIT Technology Review »