February 1, 2023
Human Centered Design & Engineering alumna Dr. Alexis Hope (BS '10, MS '12) has been named a 2023 United States Artists Fellow in the category of Architecture & Design. The prestigious fellowship honors creative accomplishments of artists and supports their ongoing artistic and professional development.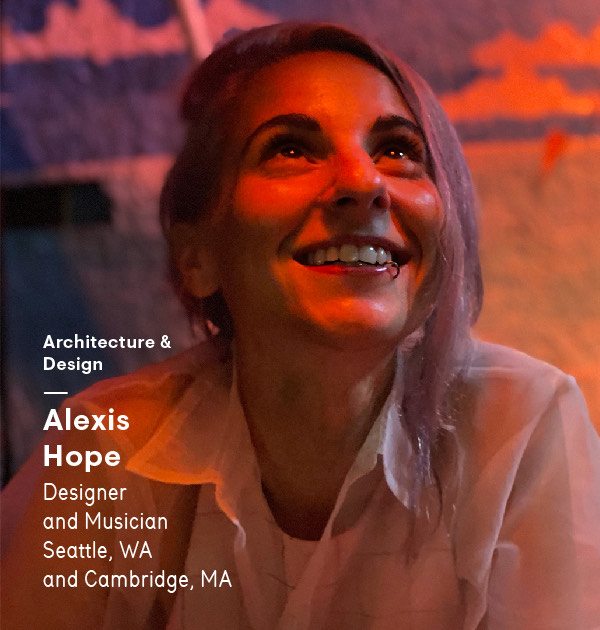 Dr. Alexis Hope
Alexis Hope is a multidisciplinary designer with a focus on designing for social impact. She has worked on a wide range of projects, including creative-learning technologies for children, artists' tools for zero-gravity environments, and cameras for deep-sea diving. In receiving the fellowship, Hope is awarded $50,000 in unrestricted funds to further her work.
Dr. Hope is the Creative Director of TEN FWD, a consultancy that helps clients build playful, experimental objects and social experiences, and she recently co-founded focused — an online service that helps people reach their personal, professional, and creative goals in community with others — with Nodira Khoussainova (UW CSE, PhD '11) and Justin Trobec. In 2021 she completed her PhD at the MIT Media Lab, where her dissertation explored how hackathons may support meaningful social change.
"I am so honored to have been named a United States Artists Fellow in the category of architecture and design and am excited to continue designing experiences that help people find joy, self-compassion, and connection with others," said Hope. "I am grateful to the Human Centered Design & Engineering program for giving me a strong foundation in human-centered design, and particularly thankful for my mentor Dr. Beth Kolko who helped me build the skills and confidence to make a positive impact on the world through design."
Hope is currently serving the HCDE community as an officer on the Alumni Leadership Board, co-teaching the course Designing a Human-Centered Venture with Sheryl Cababa, and she is delivering a talk in the UX Speaker Series on February 3, 2023. View details about Hope's upcoming talk, Startup Stories: Designing for Self-Compassion, Play, and Creativity.
Read more about the fellowship in the press release from United States Artists.