November 14, 2022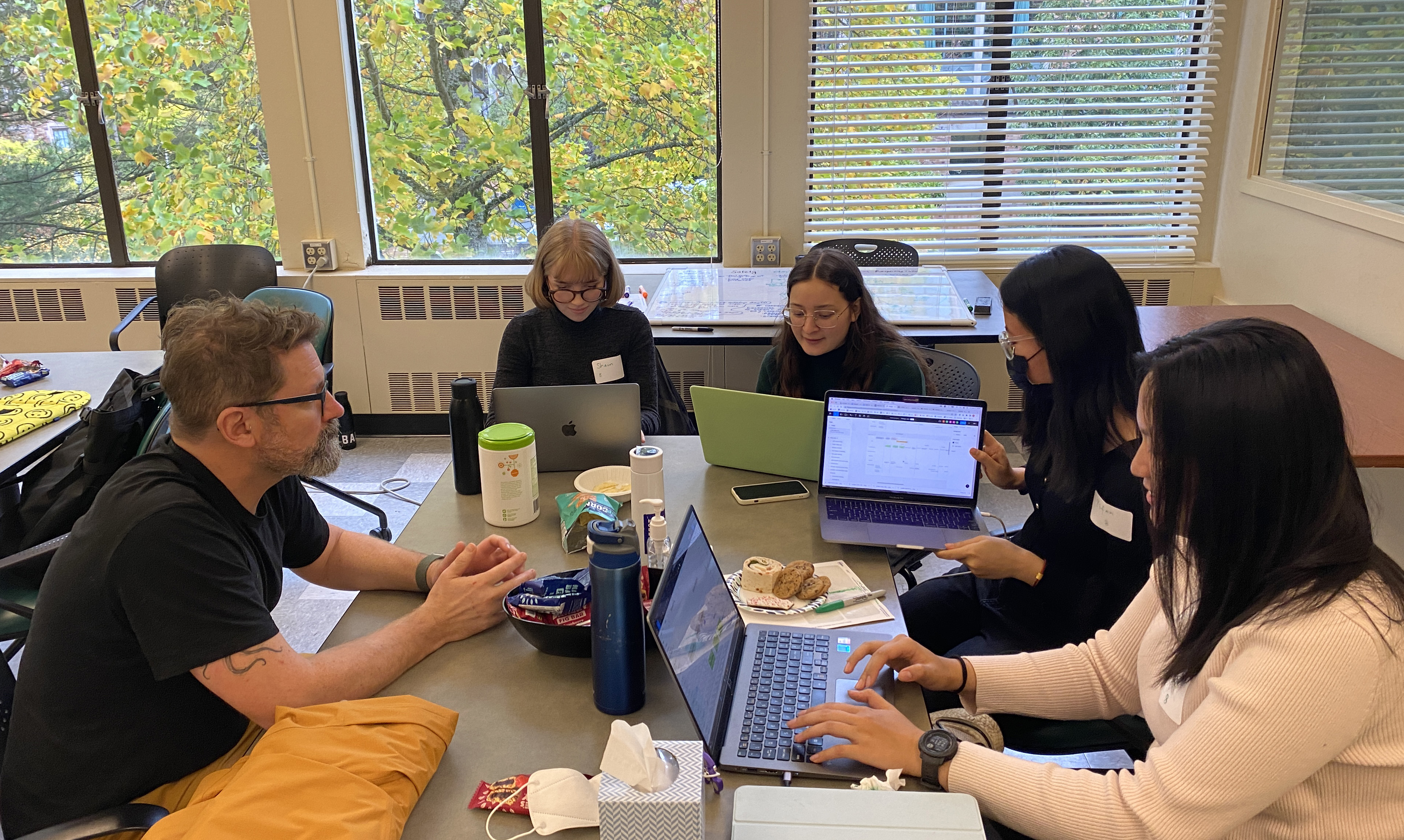 Human Centered Design & Engineering students and community partners came together for an autumn quarter design jam to address the question: how might we solidify the presence of small retail stores in our cities?
Small retail businesses are independent, often family-run, and frequently owned by women and people of color. These "mom and pop" businesses serve customers within their local community and provide a gathering place for making connections, building trust, and creating a vibrant, social space. These might be restaurants, hardware stores, markets, small childcare centers, or other retail offerings, and they are vital for economic development, racial equity, tourism, and for making human-centered cities and communities.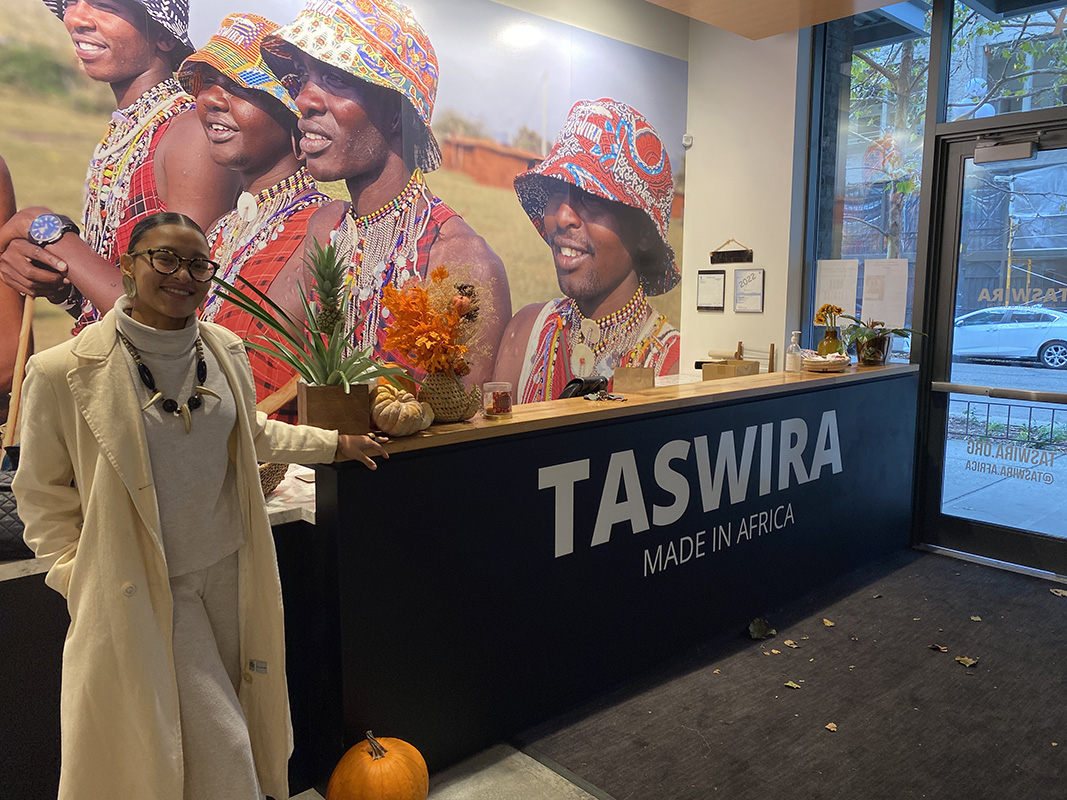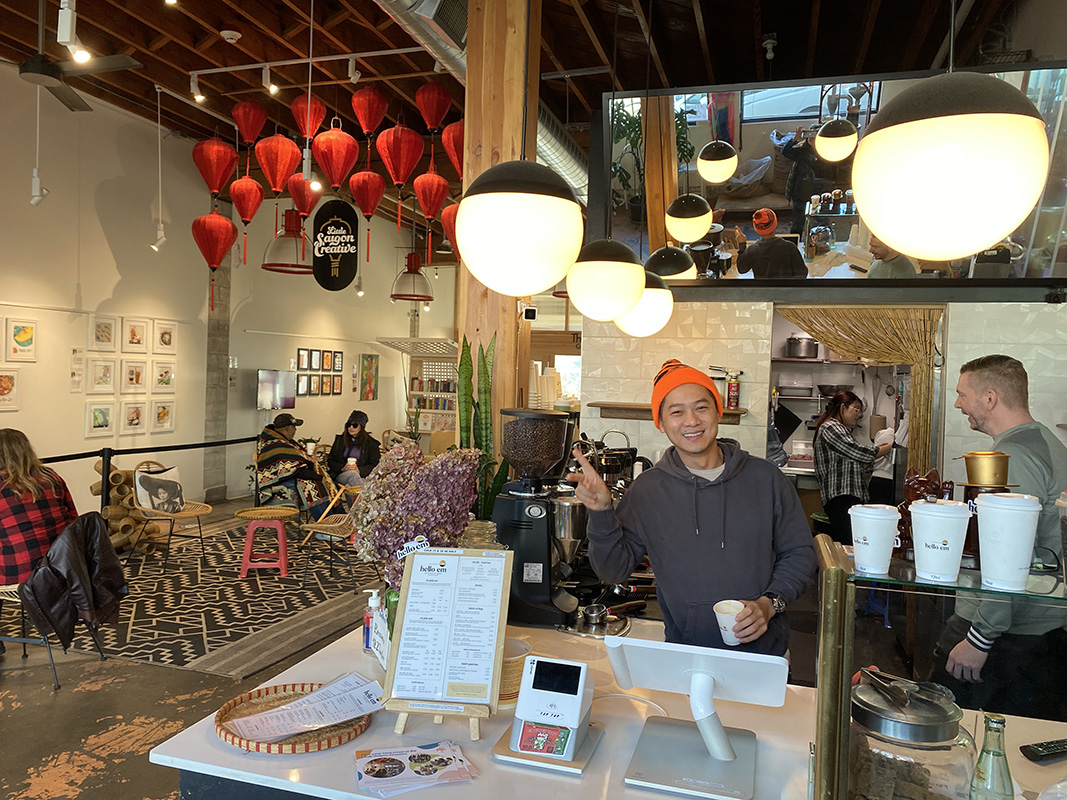 The Design Jam for Civics was conceived by Associate Teaching Professor Tyler Fox with Jeremy Barksdale, Councilmember for the City of Bellevue, and Rachael Cicero (MS '20), civics design consultant for Artefact and former design manager for the City of Seattle. HCDE Outreach & Events Manager Melissa Ewing and Master's student Ganesh Karthik Sankar organized the event and recruited students and community partners.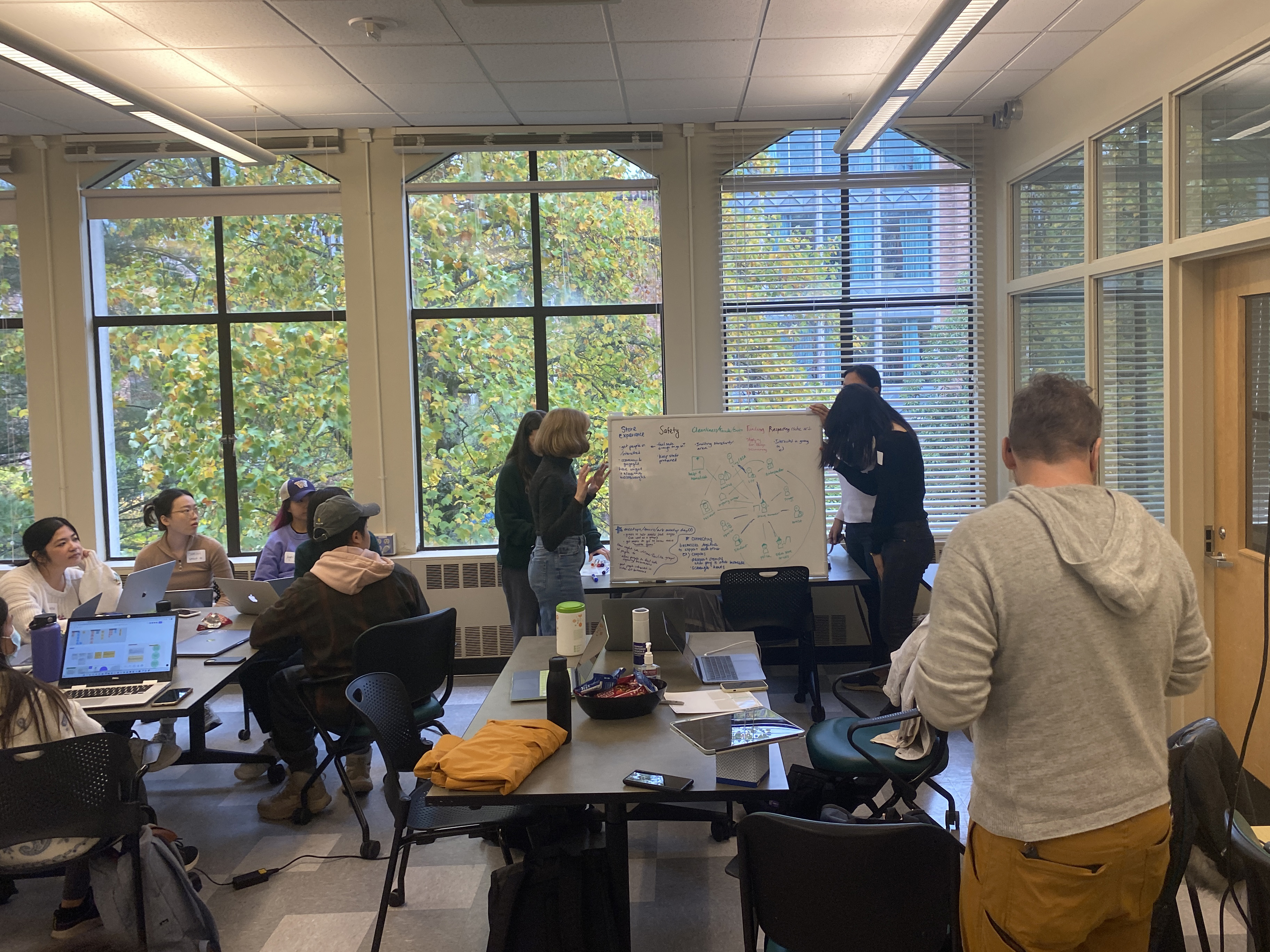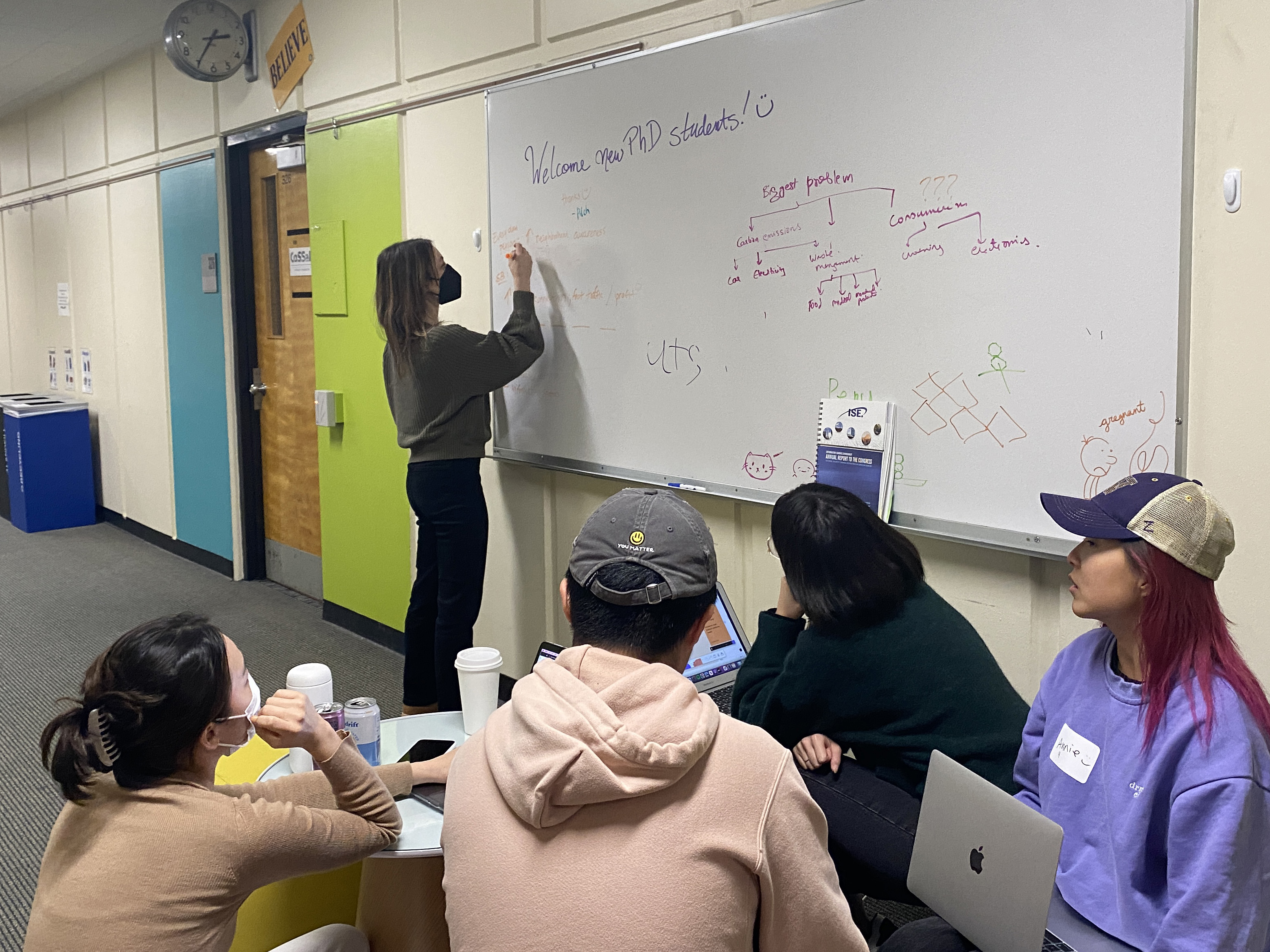 Throughout October 2022, participating HCDE students were grouped into seven teams to conduct research and generate a unique problem statement. The students conducted research with businesses, residents, and civics organizations located in Seattle's neighborhoods of Columbia City, Pioneer Square, Central District, International District, and University District.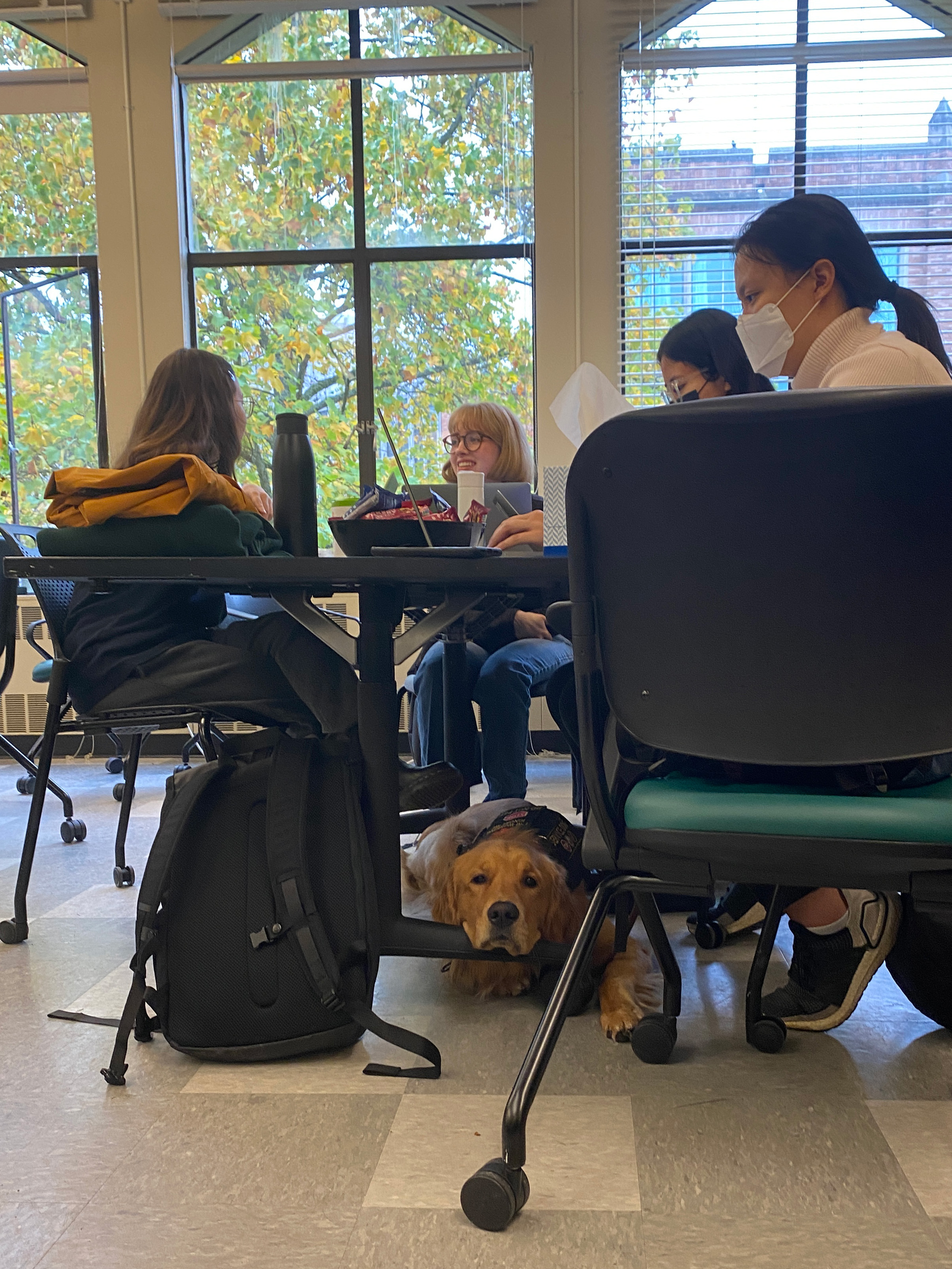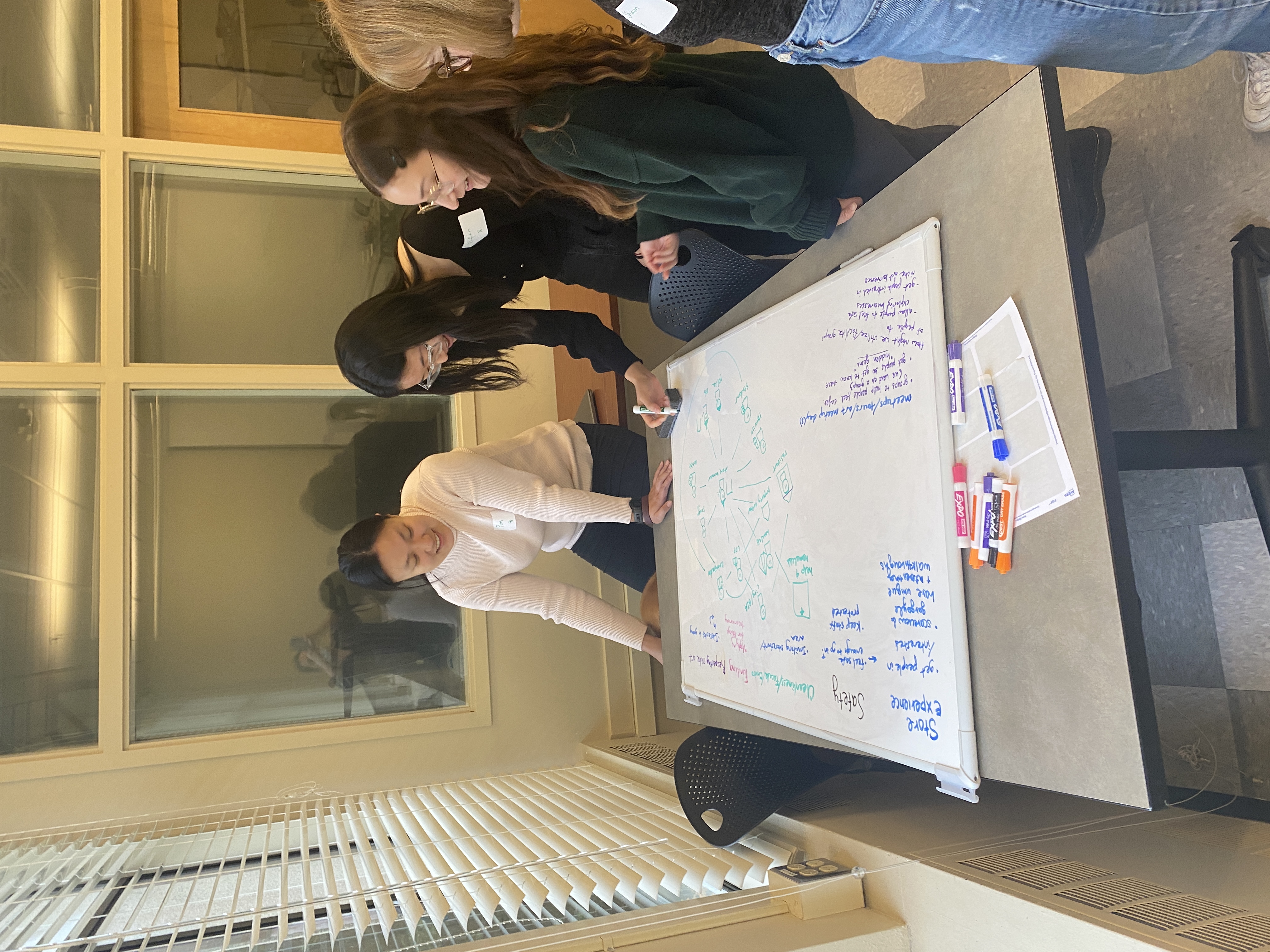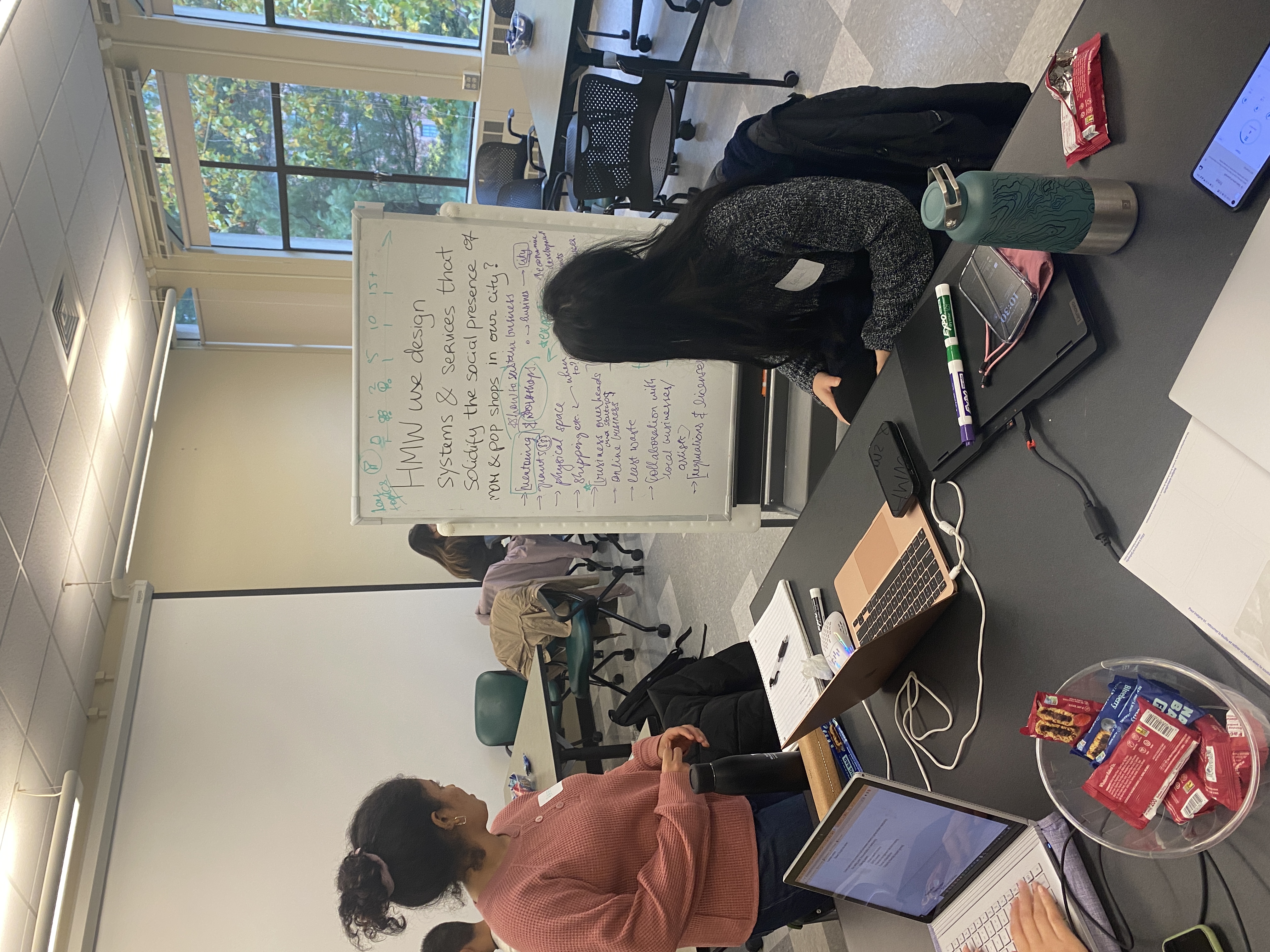 On November 4, 2022, the teams spent the day ideating on their research and generating low-fidelity prototypes that they presented to the other Design Jam participants, as well as mentors HCDE Professor and Chair Julie Kientz, Rachael Cicero, and Avery Barnes, owner of Taswira in Pioneer Square.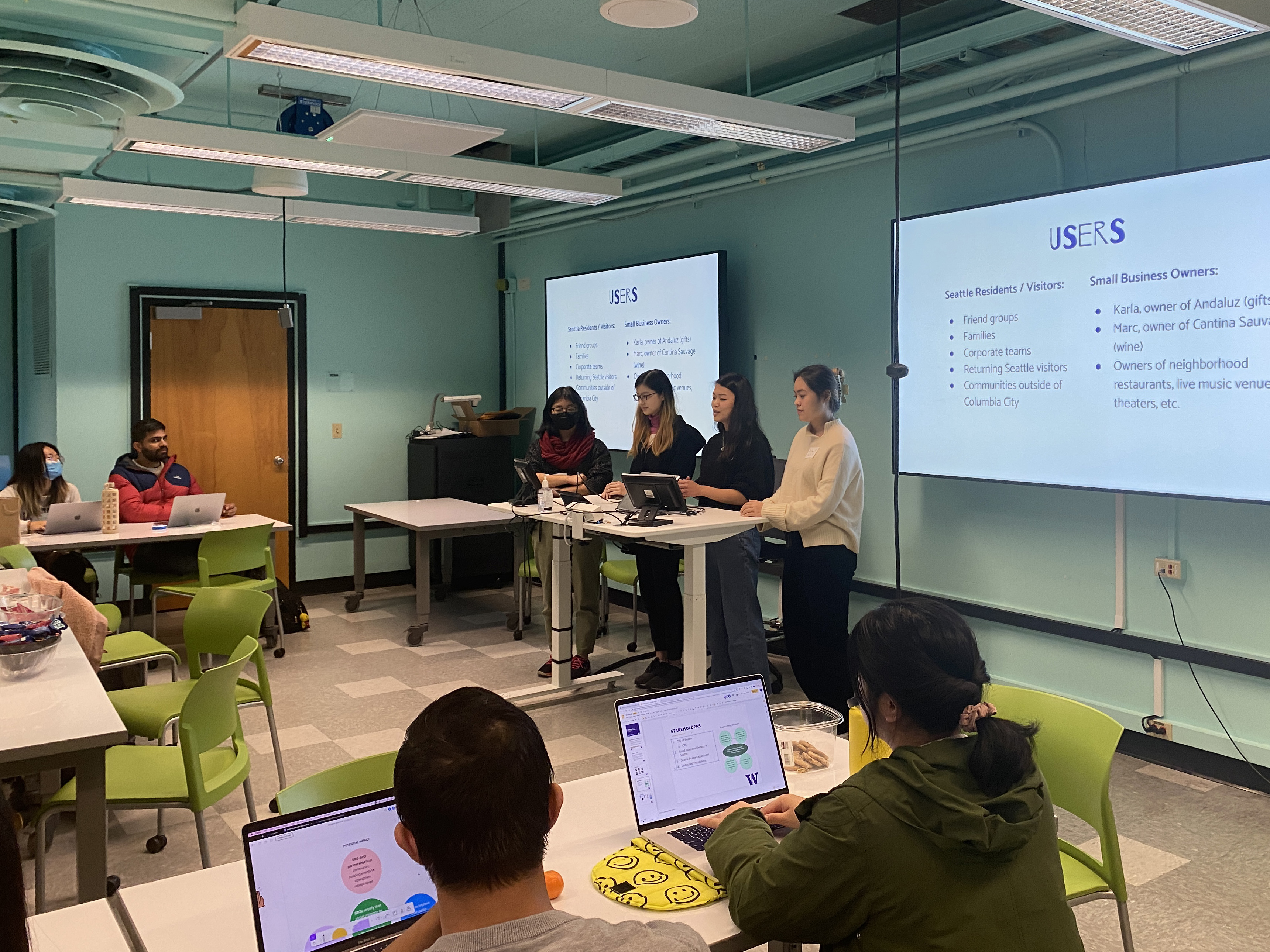 Based on their research with the business owners, the students identified and designed solutions to address the following design statements:
How might we amplify small business owners while improving their relations with both the Seattle Police Department and the unhoused population?
How might we connect older businesses (15+ years) with emerging artists to highlight these 'secret spots' in the neighborhood?
How might we use storytelling to raise awareness about a business's product, bridging their in-person and online presence?
How might we create a system that helps Mom & Pop businesses grow their social presence by driving discoverability and motivating Seattleites to support them?
How might we use an online platform to connect local business owners within a mentorship network?
How might we use tours to support safety and facilitate the discovery of businesses that receive less foot traffic?
How might we expand the reach of small businesses outside the business core by encouraging visitors to experience the community's hidden quirks and charms?
HCDE thanks the following businesses and community partners that helped make the 2022 Design Jam for Civics possible.