April 20, 2023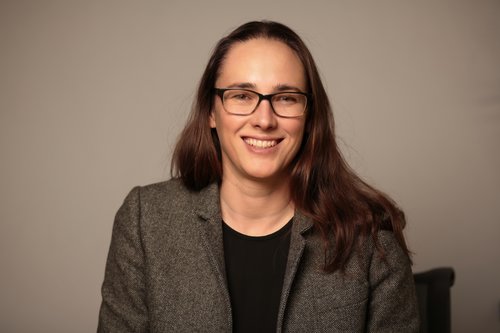 Shana Hirsch, Research Scientist in the Department of Human Centered Design & Engineering
Dr. Shana Lee Hirsch, a research scientist in the Department of Human Centered Design & Engineering, is on a multidisciplinary team that received an Innovation Grant from UW EarthLab to support equitable and resilient floodplain solutions.
The EarthLab Innovation Grants Program invests in collaborations that span academic disciplines, engage multiple sectors and center community-driven questions. Winning teams receive $75,000 to research and develop new and actionable knowledge on projects at the intersection of climate change and social justice.
Read about the project below.
Cultivating Transdisciplinary Support for Equitable and Resilient Floodplain Solutions

In 2021 a massive flood on the Nooksack River left a trail of destruction in its wake. Floods are the most expensive natural hazard in Washington State, a risk that is exacerbated by climate change. Current flood response, recovery, and planning systems are not neutral, favoring some interests over others. This paradigm in turn shapes norms for planning, design, and engineering responses, which can perpetuate interrelated social and ecological challenges. For instance, flooding is typically managed as separate from other intersecting community needs such as safe and affordable housing, economic and emotional well-being, Tribal Treaty Rights, viable agriculture, salmon recovery, and ecosystem health. The goal of this project is to engage a transdisciplinary team of research scientists – focused on these complex floodplain issues – in a way that augments established local collaborations, knowledge, and expertise.



The proposed work will focus on the lower Nooksack floodplain, supporting an existing value planning process convened by the Floodplain Integrated Planning (FLIP) team and its associated Steering Committee (FLIPSC) in Whatcom County. Participants in this proposal have a shared interest in developing actionable solutions by re-imagining and exploring the intersection between: (1) current flood response, recovery and planning systems, and (2) community values, identity, and needs.

The Academic Team brings expertise in indigenous studies, anthropology, planning and design, engineering, psychology, environmental ethics, and other fields, while also bringing experience from beyond the Pacific Northwest. By adding this diverse team of academic researchers as participants in the value planning process, the proposed work intends to elevate and expand the realm of potential solutions, engage additional skilled and previously untapped capacity, reflect back with specific insights including new terms or conceptual framings, and identify additional research that could help support community-identified priorities.

In this way, the proposed work will synthesize research to both inform the value planning process and advance community values and priorities emerging from the discussions. Co-developed priorities for future research will also be identified. Finally, we will learn and share lessons on how to use a transdisciplinary approach to understand and address the multi-dimensional nature of floodplain management.

Research Team:

Principal Investigator: Guillaume Mauger, UW Seattle, College of the Environment, Civil & Environmental Engineering
Co-Principal Investigator: Sara Jo Breslow, UW Seattle, College of the Environment, Environmental & Forest Sciences
Community Lead: Deborah Johnson, River & Flood Engineer, Whatcom County

Collaborators:

Carol MacIlroy, Independent Consultant focusing on Integrated Floodplain Management
Kas Guillozet, Bonneville Environmental Foundation
Bethany Gordon, UW Seattle College of Engineering, Civil & Environmental Engineering
Celina Guzmán, UW Seattle College of Built Environments, Landscape Architecture
Shana Hirsch, UW Seattle College of Engineering, Human Centered Design & Engineering
Michelle Montgomery, UW Tacoma School of Interdisciplinary Arts & Sciences, Ethnic, Gender, and Labor Studies
Sameer Shah, UW Seattle College of the Environment, Environmental & Forest Sciences
Dylan Stevenson, UW Seattle College of Built Environments, Urban Design & Planning
Carlie Stowe, UW Seattle College of the Environment, Environmental & Forest Sciences