April 20, 2023
David Ribes, Associate Professor in the Department of Human Centered Design & Engineering, has received a grant from the National Science Foundation to support community formation and cutting-edge research on social aspects of HIV/AIDS.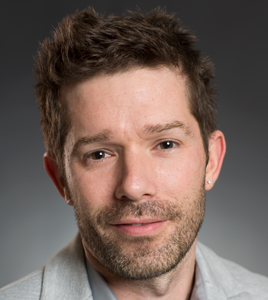 David Ribes, Associate Professor, Human Centered Design & Engineering, University of Washington
This new Research Community Development project brings together scholars of HIV/AIDS from the interdisciplinary field of Science and Technology Studies (STS) to overcome the intellectual fragmentation that accompanied the epidemic and to create new infrastructures for scholarly collaboration. The project will bridge past findings of social studies of HIV/AIDS with contemporary trajectories in the field focused on three core themes: the archive, expertise, and activist participation.
Collaborating with Ribes are Marika Cifor, Assistant Professor in the UW Information School; Andrew Spieldenner, Associate Professor of Communication at California State University-San Marcos; and Stephen Molldrem, Assistant Professor at the University of Texas Institute for Bioethics and Health Humanities.
The researchers aim to support the next generation of scholars focused on social studies of infectious diseases as they develop insight for both long-standing and emerging pandemics. Core community building activities will include three annual workshops on the themes of the archive, expertise, and activist participation in HIV/AIDS, and online venues to cultivate scholarly community.
Ribes, who directs the Data Ecologies Lab (deLAB), said, "I'm honored to receive this grant from the NSF. This project will help create a supportive community of scholars, which is critical in tackling complex and pressing societal issues such as HIV/AIDS. By synthesizing knowledge and fostering new research collaborations, we hope to make significant strides in understanding and addressing this ongoing pandemic."
This grant was awarded by the Science and Technology Studies Program within the NSF Directorate for Social, Behavioral, and Economic Sciences.