June 2, 2022
The College of Engineering recognizes Alanna Robbins Daniels, HCDE program coordinator, with the College's annual outstanding staff award.
The College of Engineering annually acknowledges the extraordinary efforts of the college's teaching and research assistants, staff and faculty members with awards. Said Engineering Dean Nancy Allbritton, "The global pandemic has charged our faculty and staff to shape new ways to learn and connect our students with the real-world challenges that engineers can uniquely solve. This year our awardees have gone above and beyond to adapt programming for hybrid lifestyle, expand research in challenging fields, and build community with aspiring engineering students."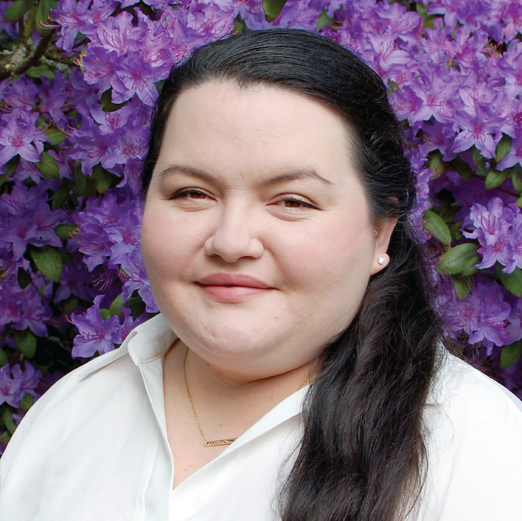 Alanna Daniels
HCDE Program Coordinator
Classified Staff Award
Alanna is vital to the success of Human Centered Design & Engineering departmental and administrative processes. As program coordinator, she manages the time schedule construction and evaluation process, including developing tools for instructors and staff to submit requests; fields student inquiries, supports admissions for all HCDE programs, and organizes student services events. She takes on the challenging process of locating and scheduling Active Learning Classrooms for faculty in the BS program to ensure an optimal student learning environment. In addition, Alanna created an internal schedule and tracking system to manage competing deadlines and processes for scheduling courses in the HCDE MS program. Alanna's willingness to go the extra mile to support HCDE and across the UW speaks to her collaborative nature, friendly attitude, and dedication to students.
HCDE also congratulates the following nominees for the 2022 College of Engineering Awards:
Susan Carpenter-Brandt, Professional Staff Award
Kai Lukoff, Student Research Award
Kenya Mejia, Student Research Award
Sourojit (G) Ghosh, Student Teaching Award
Keri Mallari, Student Teaching Award
Spencer Williams, Student Teaching Award
Kristin Dew, Faculty Junior Award
Charlotte Lee, Faculty Research Award
Tyler Fox, Faculty Teaching Award
HCDE Diversity Committee (Daniela Rosner, Sarah Coppola, Jane Izumoto Skau, Melissa Ewing, Jay Cunningham, Kenya Mejia, Akeiylah DeWitt, Connie Yang), Team Award