July 12, 2017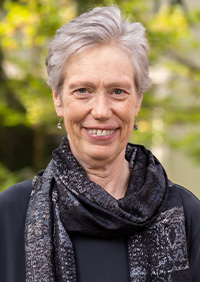 Cynthia Atman
Cynthia J. Atman, Professor in the Department of Human Centered Design & Engineering, is the recipient of the Alfred N. Goldsmith Award for Outstanding Achievement in Engineering Communication.
Awarded annually by the IEEE Professional Communication Society, the Goldsmith Award recognizes innovators who have worked to advance the practice of engineering communication throughout their careers.
Atman will receive the award at the 2017 IEEE International Professional Communication Conference, held July 23-26, in Madison, Wisconsin. As part of the conference, Atman will deliver a talk about educational innovations in the context of her informal theory of change she calls "Concrete & Sticky."
Concrete & Sticky: An Informal Theory of Change


Through my work over the past couple of decades in the engineering education community I have developed an informal theory of change I call "Concrete & Sticky." Specifically, I have observed that educational innovations that are more likely to be adopted by engineers (educators and students) have one or both of the attributes of "Concrete" (straightforward) and/or "Sticky" (memorable). In this presentation, I will discuss these two attributes with respect to my research and teaching in the areas of 1) engineering design, 2) reflection, and 3) Pasteur's famous quote "Chance Favors the Prepared Mind."
Cynthia J. Atman is the founding director of the Center for Engineering Learning & Teaching (CELT), a professor in Human Centered Design & Engineering, and the inaugural holder of the Mitchell T. & Lella Blanche Bowie Endowed Chair at the University of Washington. Dr. Atman is co-director of the Consortium to Promote Reflection in Engineering Education (CPREE), funded by the Leona M. and Harry B. Helmsley Charitable Trust. She was director of the $12 million NSF-funded Center for the Advancement of Engineering Education (CAEE), a national research center that was funded from 2003-2010. Her research focuses on engineering design learning, considering context in engineering design, and the use of reflection to support learning. She is a fellow of the American Association for the Advancement of Science (AAAS) and the American Society for Engineering Education (ASEE).