XR Days

The University of Washington's Department of Human Centered Design & Engineering presents:
XR Days
Exploring the future of XR design and technology
Sponsored by STMicroelectronics
November 17–18, 2021
Hybrid blend of in-person at University of Washington and online around the world
Tickets on sale Summer 2021
Call for speakers & session leaders
Interested in participating in XR Days as a keynote speaker or breakout session host? Please complete this interest form and we will be in touch!
Featuring
Keynote presentations from XR industry leaders and top academics
Demos of cutting edge equipment and new applications
Break-out sessions to spark new ideas among practitioners and academics in the space of augmented, virtual, and mixed realities
Networking with industry professionals, graduate students, and academic researchers
Continuing education opportunities
About XR Days
The development of extended reality hardware, devices, interactions, and apps is advancing at a rapid pace. The XR revolution spans augmented, virtual, and mixed realities (AR, VR, MR). Past all the hype, what are the capabilities now and in the future? What are the hurdles to broader adoption? How do we understand the user needs and applications to design for a better future? What are the career and research opportunities?
Join the UW Department of Human Centered Design & Engineering and presenting sponsor, STMicroelectronics for two interactive days exploring the long-term potential in XR design and technologies. We invite industry professionals, academics, alumni, and UW graduate students to come together for cross-disciplinary conversations, thought leadership, collaboration, and to learn together. Learn about the 2020 XR Day here.
About STMicroelectronics, presenting sponsor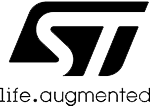 STMicroelectronics is a semiconductor leader delivering Life.Augmented with intelligent and energy-efficient solutions that power the electronics at the heart of everyday life. ST's products are enabling smarter driving and smarter factories, cities and homes, along with the next generation of mobile and Internet of Things devices. Learn more at www.st.com.
Questions? Contact HCDE's Outreach & Events Manager Melissa Ewing at mewing3@uw.edu.