November 8, 2018
Cynthia Bennett, PhD student in Human Centered Design & Engineering received the Best Student Paper Award at the 20th International ACM SIGACCESS Conference on Computers and Accessibility (ASSETS).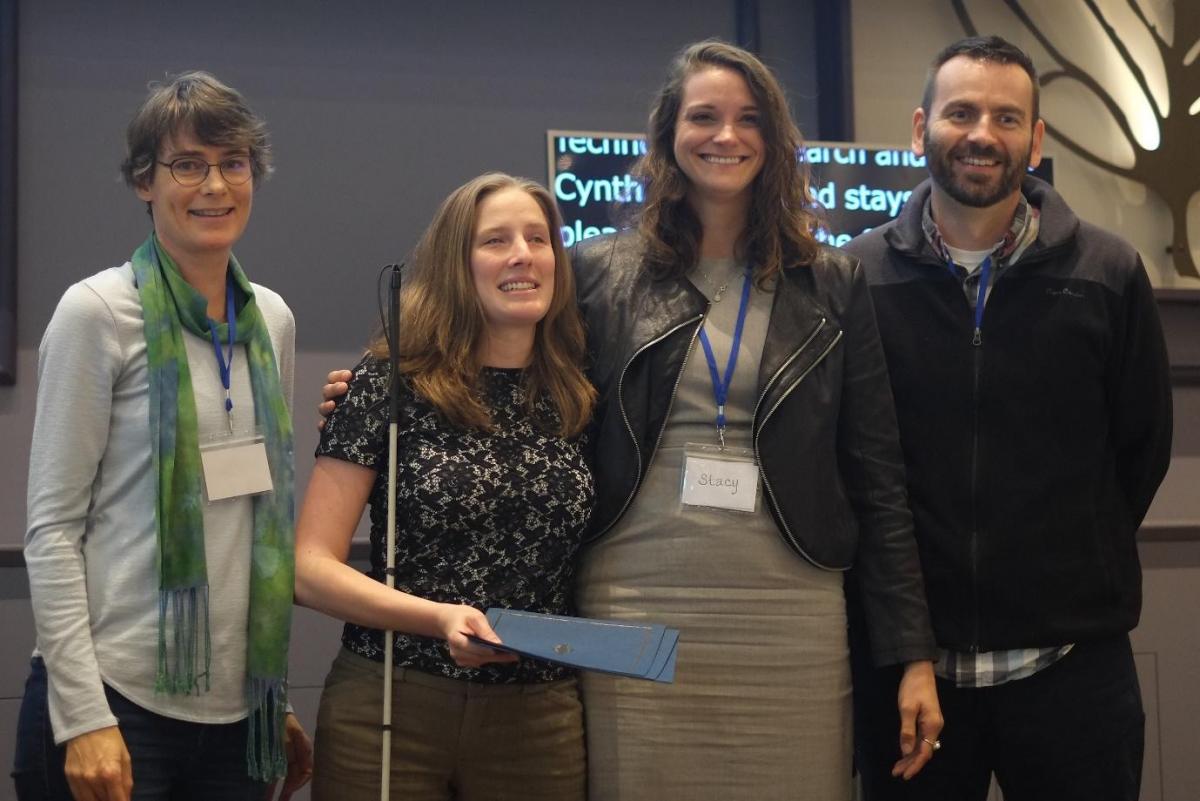 Joanna McGrenere, Cynthia Bennett (author), Stacy Branham (author), and David Flatla at 2018 ASSETS
Bennett's paper introduces a new frame for assistive technology design, interdependence, that emphasizes relationships between people, assistive technologies, and environments. The paper demonstrates interdependence as applied to three emergent areas of assistive technology research: crowd work, Ability-Based Design, and navigation.
Co-authors on the paper are Erin Brady, assistant professor at Indiana University–Purdue University Indianapolis, and Stacy Branham, assistant professor of Informatics at University of California at Irvine.
The researchers suggest that the frame of interdependence can complement the more traditional focus on independence in the assistive technology field.
The SIGACCESS Best Paper Award is selected by a committee to recognize the best student paper appearing in the ASSETS conference preceedings with a student as the first author.
View the full paper here: Interdependence as a Frame for Assistive Technology Research and Design.