April 4, 2018
Cecilia Aragon, professor in the Department of Human Centered Design & Engineering, is currently on a Fulbright Award to research and teach at the Universidad Tecnica Federico Santa Maria, in Valparaiso, Chile. There, she is teaching a course on data visualization for undergraduate and and graduate students studying computer science.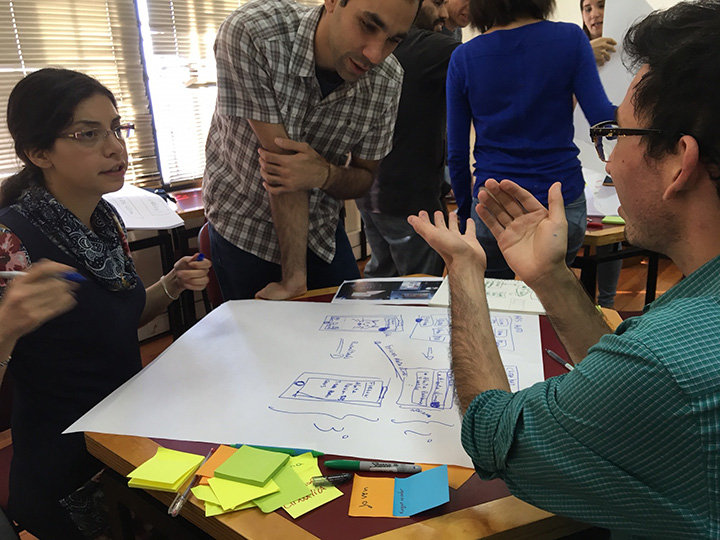 Students in Aragon's course are learning how to create visualizations using the human-centered design process. Aragon reached out to Andrew Davidson, a senior lecturer in HCDE, to gather information about the User-Centered Design (UCD) Charette that Davidson and his students have been refining over the past several years.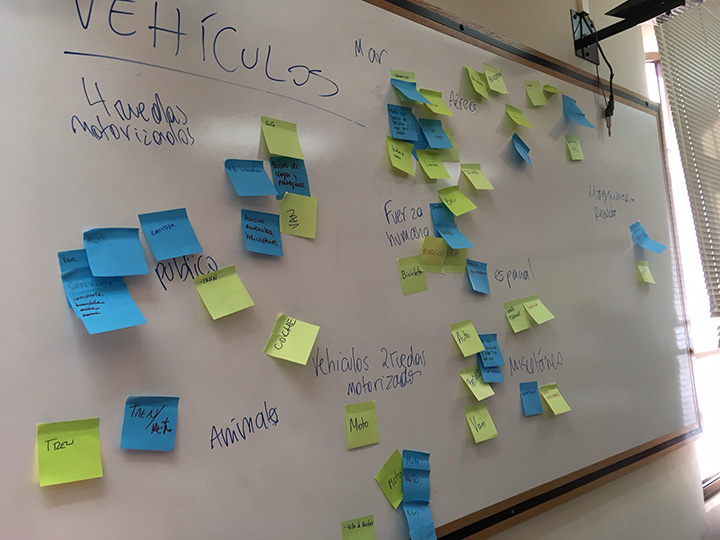 Aragon translated the UCD Charette materials into Spanish and trained three local instructors to facilitate the charette with her class. The charette focused on designing a smart vehicle interface. "What especially interested me was how many of them considered designing for the disabled," noted Aragon.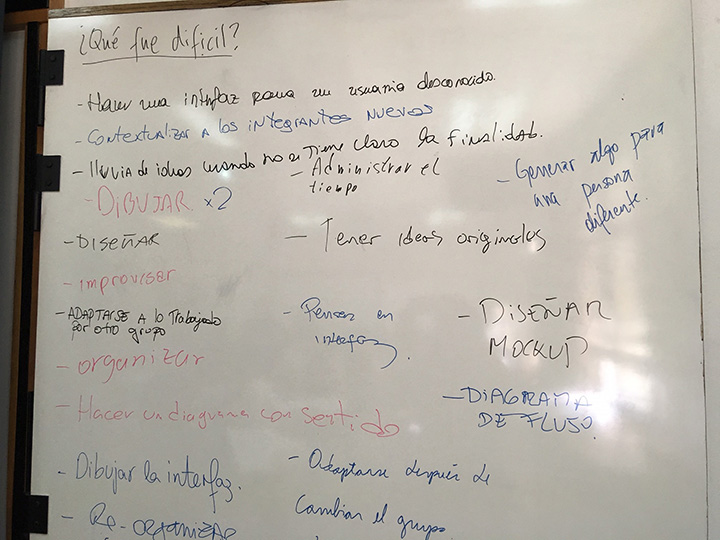 "The charette was a great introduction to the user-centered design process for my students," Aragon described. "The experience was new for them, but they enjoyed it, said it was fun, and that they learned a lot."